Are you a professional media content editor? If so, then you might be familiar with the popular video editing software, LumaFusion. This program is used by many professionals in the industry and it offers a wide range of features. With its ability to use multiple audio tracks, it's perfect for those who want to create high-quality videos.
Usually, Spotify is an excellent music source for video editors. After all, it offers a vast library of songs that you can use for your projects. The only problem is that there's no LumaFusion Spotify integration, so LumaFusion doesn't have a way to directly import Spotify music. In that case, adding Spotify music to LumaFusion can be a daunting task for those who are not tech-savvy. But don't worry, there's a workaround.
In this article, we will show you how to download and transfer music from Spotify to LumaFusion in just a few simple steps using the best tool. Let's take a closer look at it.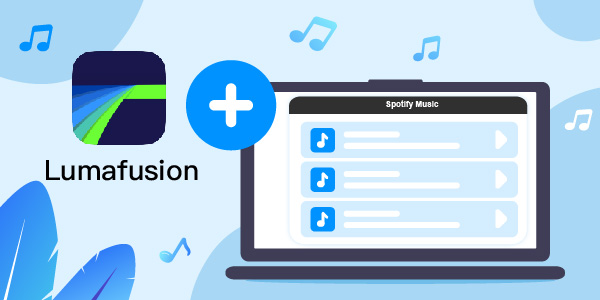 ---
Part 1. Best Tool to Add Music from Spotify to LumaFusion
As we mentioned earlier, streaming Spotify on LumaFusion is not an easy task. The reason for this is that Spotify uses a proprietary format that is not compatible with LumaFusion. This means that you cannot simply drag and drop your Spotify music into LumaFusion. Then you may ask "how do I get Spotify music into LumaFusion". Things get solved with the Spotify music downloader tool.
In order to add Spotify music to LumaFusion, you will need to use a third-party tool, such as AudFun Spotify Music Converter. It is a professional tool that can help you convert Spotify music to a format compatible with LumaFusion, like MP3. Not only does AudFun Spotify Music Converter support the conversion of Spotify music to MP3, but it also supports the conversion of Spotify songs to other popular formats such as AAC, FLAC, and WAV.
Moreover, AudFun Spotify Music Converter offers high-quality conversion without Spotify Premium. It can keep the same audio quality as the original Spotify track even after conversion. While at the same time, it runs the downloading at a faster 5X speed with your music ID3 tags preserved. After that, it won't be troublesome at all if you want to import the downloading Spotify music files to LumaFusion or other devices for use.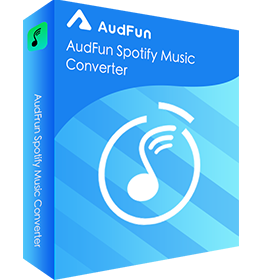 Key Features of AudFun Spotify Music Converter
Provide the Spotify conversion speed of up to 5X in batch downloads
Download music from Spotify to audio formats supported by LumaFusion
Keep every Spotify song with high quality and ID3 tags
Enable Spotify to be played on the LumaFusion or various devices
---
Part 2. How to Download Spotify Music for LumaFusion
Now that you know what AudFun Spotify Music Converter is and what it can do, it's time to learn how to use it to download and add music from Spotify to LumaFusion. The good news is that it's easy to be used by anyone, regardless of their level of technical expertise. With the usage guide below, you can get started in a few minutes.
Step 1 Setup AudFun Spotify Music Converter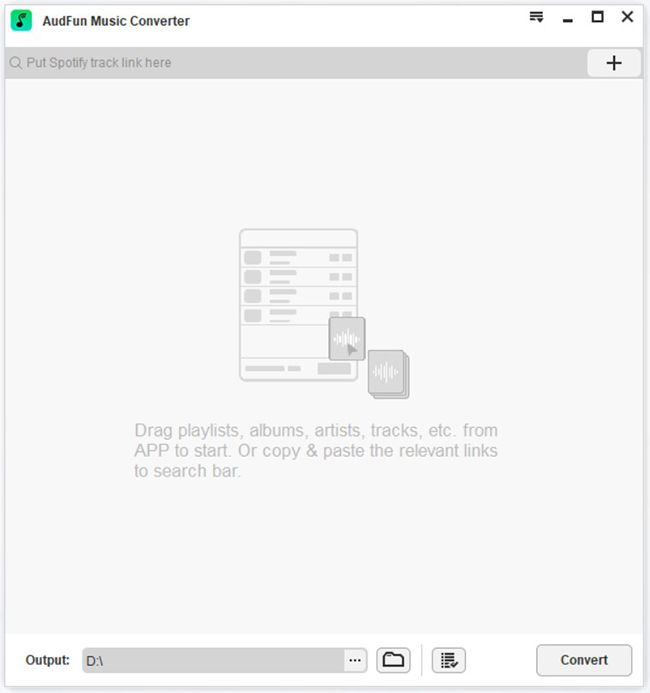 Firstly, you must set up the AudFun Spotify Music Converter that supports Windows or Mac OS on your computer. And ensure the Spotify app is installed as well. You can go to the official website to download both applications. Next, log in or register an account for Spotify or the AudFun program to download and use Spotify tunes in LumaFusion.
Step 2 Load Spotify playlists to AudFun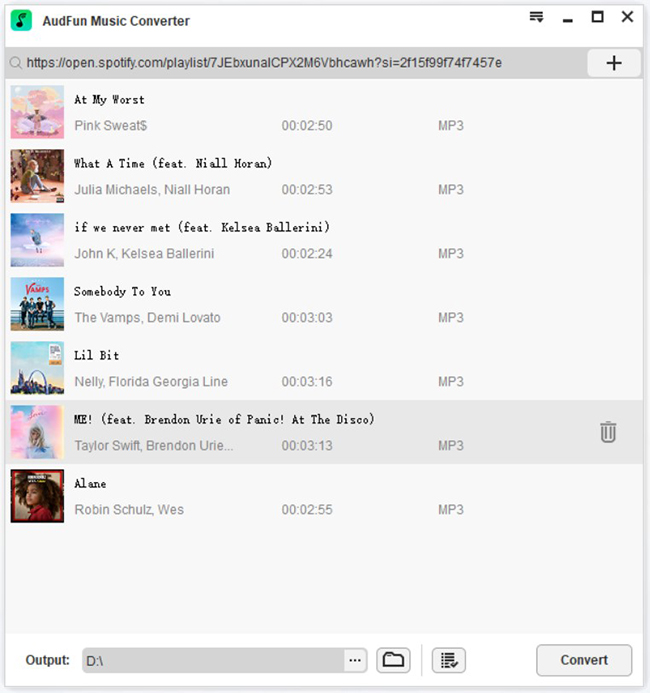 Go to the Spotify desktop application. Discover the Spotify songs you want to stream Spotify on LumaFusion. Select one particular song item and click on the "Share" button to copy the song's link. Then paste the link to the AudFun address bar and tap on the "+" button to load it onto AudFun. Or you can opt to drag and drop the songs to the AudFun interface to download Spotify music to computer.
Step 3 Reset Spotify audio output format compatible with LumaFusion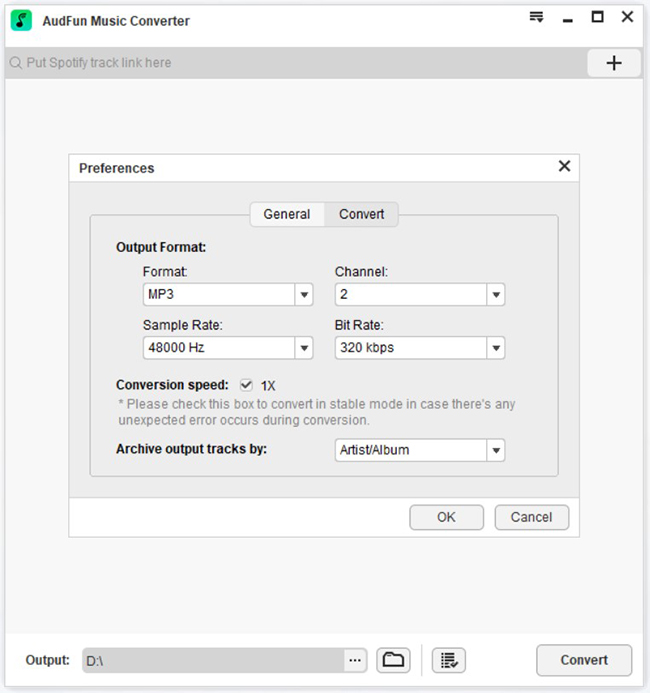 Since the Spotify music format is incompatible with LumaFusion, you need to convert the audio format at the beginning. Go to the Menu bar, select "Preferences", and then "Convert" in the settings window where you are able to adjust the audio output formats to MP3, FLAC, WAV, AAC, etc., fine-tune the song's sample rate, and bit rate, and even change the conversion speed. When all settings are to your preference, tap the "OK" button.
Step 4 Download and convert Spotify for LumaFusion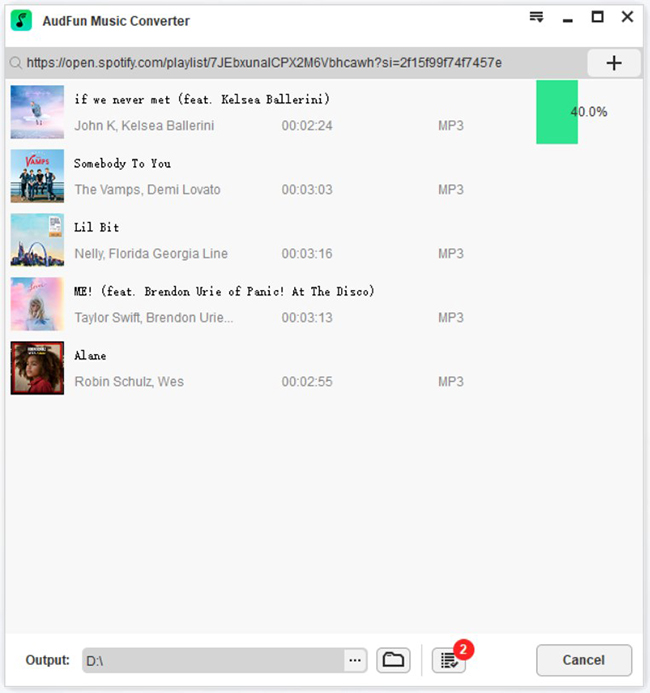 To start the downloading process, click the "Convert" button. All the Spotify songs will be converted to the set music specifications. After the conversion is completed, you can access the folder with the converted music tracks by going to the "Converted" button.
Now that the preparation is done, you should be ready to transfer Spotify music to LumaFusion.
---
Part 3. How to Import Spotify Music to LumaFusion
Since you have successfully converted Spotify to the compatible file format, it's time to learn how to add Spotify music in LumaFusion. Before that, you need to move the Spotify files to your device by a USB cable, and you can then follow the steps to use music on LumaFusion.
Step 1: Launch the LumaFusion on your i-device.
Step 2: Go on to create a new project and add the video or photo.
Step 3: Select the "Import Media" option after creating the project.
Step 4: Next, find the song you want and add Spotify music to video project.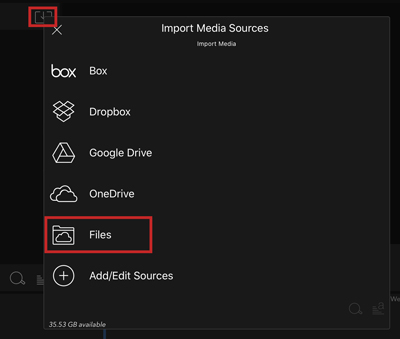 ---
Part 4. The Bottom Line
If you have been wondering, can you use Spotify music on LumaFusion? The answer is yes! Even though you cannot get LumaFusion Spotify to work by the shortest approach, there's the tool AudFun Spotify Music Converter to help you download and convert Spotify songs to a compatible file format. After that, you can add the converted songs to your LumaFusion project. With this guide, you can easily create amazing video projects with background music of your choice from Spotify.