Spotify… you've heard it, right? Spotify visualizer…maybe not. Have you ever tried listening to Jay Z and Linkin Park's Encore, or any other favorite track on a blank computer screen? Let's face it. Humming through your favorite tracks on an empty screen just doesn't cut it. If anything, you are just setting yourself up for major boredom. This is where the visualizer comes in. Most disc jockeys have figured out how to package their songs in search of that ultimate experience by using visualizers and why shouldn't you?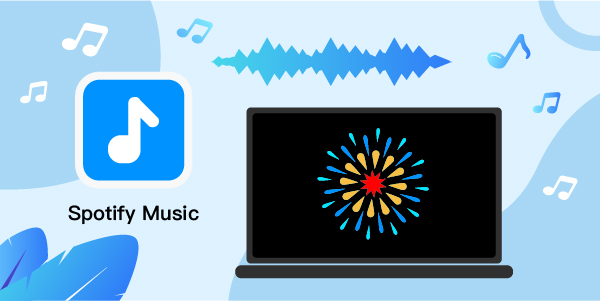 ---
Part 1. What is a Visualizer?
Simply put, a visualizer is an animated feature that allows the listener to enjoy their music by incorporating an animated image based on the song's rhythm, frequency and volume. They normally appear on audio players such as Windows Media Player.
In today's article, we zero in on Spotify in a bid to answer some of the pertinent queries.
---
Part 2. Does Spotify Have a Visualizer?
It's a pity that the Spotify music visualizer was deactivated or pulled down by the official Spotify app due to undisclosed reasons. Initially, Spotify users had an easy time using the feature by simply typing Spotify: app: visualizer in the search box to experience its wowing effects.
Nowadays, users have been reduced or subjected to using third-party Spotify audio visualizers. Since there are a plethora of these visualizers, it's not uncommon for one to be spoiled for choice, making it harder to settle on one.
However, some come across as the perfect fit while for others, not so perfect. If you fancy some hardcore choice exercise, just type Spotify visualizers or Spotify: app: visualizers online to test your choosing skills. Don't say we didn't warn you.
---
Part 3. 4 Best Spotify Visualizer on Mac/Windows
Hoping that you are still locked on with us, we'll look into some of the top four best Spotify visualizers. They are a great option for Spotify and music lovers out there and can be downloaded from their various websites.
VSXu Audio Visualizer

It comes with automatic switching abilities coupled with a lot of shapes. And you don't have to worry about downloading Spotify songs without premium. It's essential to note that you won't need to sign in to your Spotify free or premium account once you download the program.
PotPlayer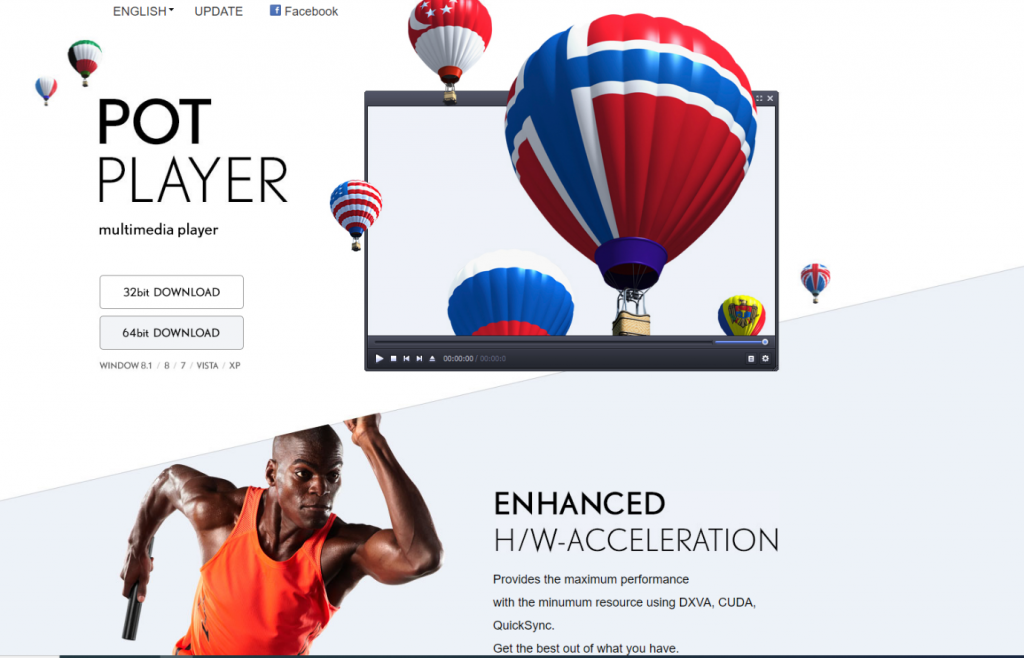 It's quite similar to VLC. Head to the tab labeled visualization and choose to enable visualization in case you intend to use it as a Spotify visualizer Mac/Windows. There are different combinations to choose from such as floating balls, slide shows, different style combinations not to mention WMP visualization.
You can use it for either Mac or Windows since its compatibility is an unquestionable plus, you don't have to sign in to your Spotify account.
VLC Media Player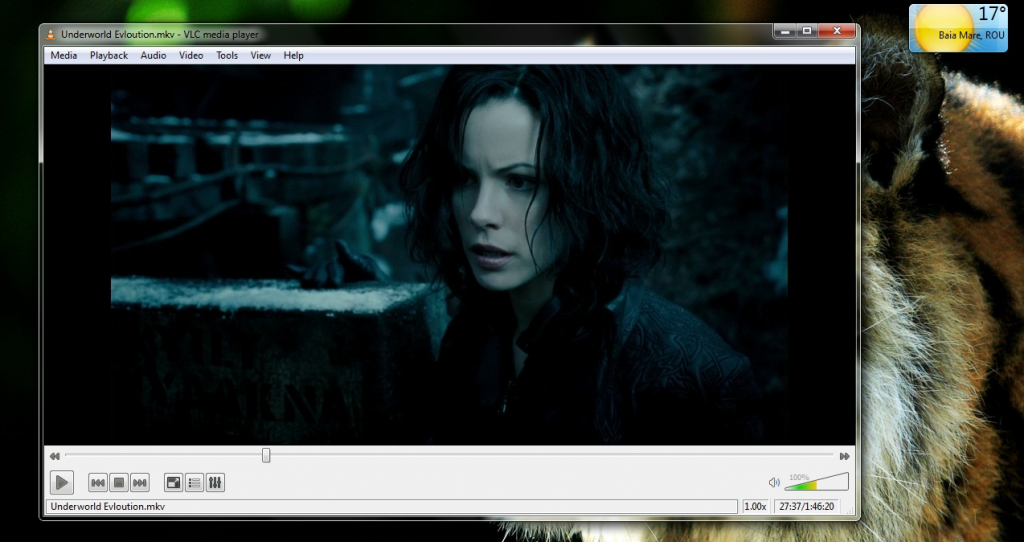 It is the most common of all. You can have it installed in your Windows or Mac to experience the six default visualizations that come with it including ProjectM, Vu Meter, Goom, Spectrometer, Scope.
It's as simple as right-clicking while playing a selected audio file and hitting the audio> visualization tab.
James Castells Visualization Tool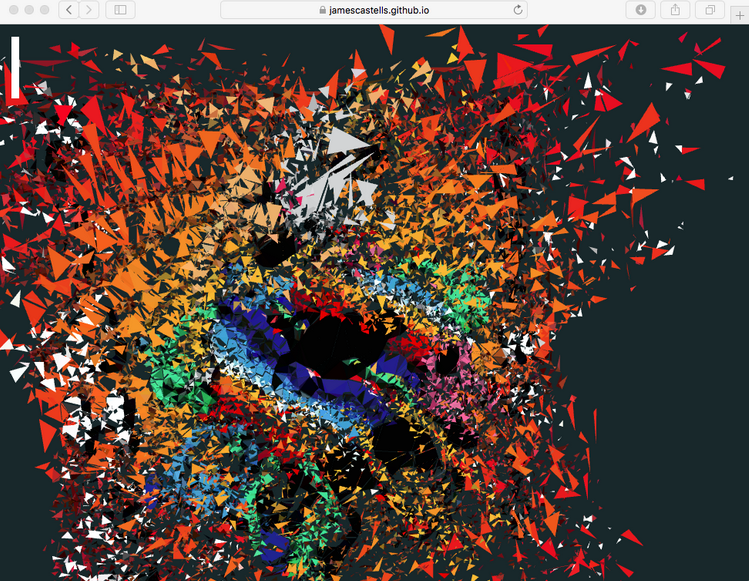 It's one of the coolest Spotify desktop visualizers you can get your hands on. It comes packed with amazing 3D animations and visualization in different designs. What makes it stand out is the fact that it is elegant and issued freely by its developer. Just log in with your Spotify account and you are good to go.
---
Part 4. Best Spotify Music Visualizer for Android
The Spotify visualizer we showed above is for Mac and Windows computers. In this part, we will introduce the visualizer for Spotify for Android to you.
Muviz Edge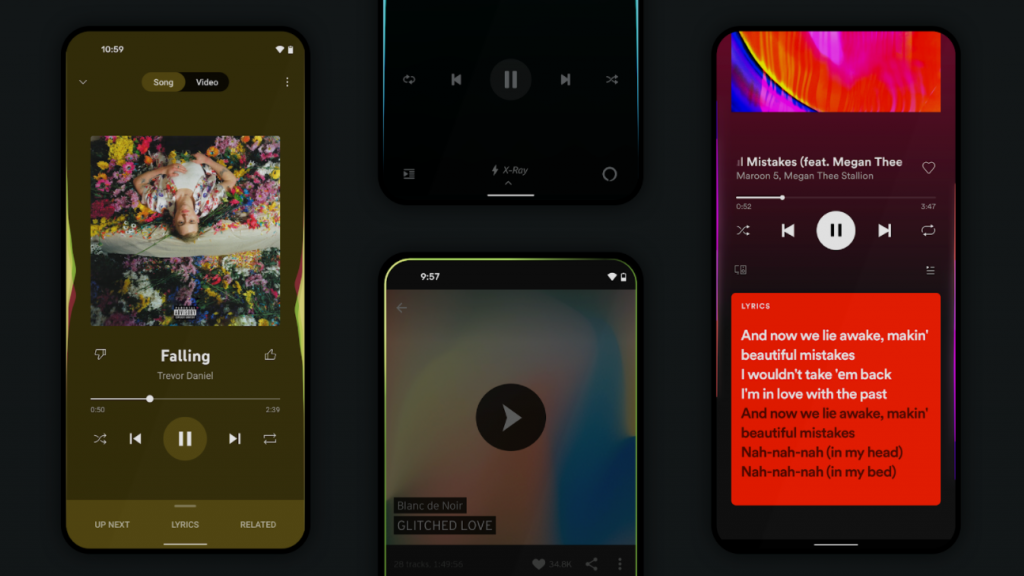 This app is an improvement from the Navbar music visualization that is quite basic. It works well with devices or phones with curved edges since it has the capability of expanding your audio and framing it to your entire screen.
Just like the original Muviz app, you can fine-tune various aspects such as special effects, colors, shape, height, speed, special effects and many more. Surprisingly, you could instruct the app to automatically select various colors depending on different audios in the album.
You should note that the app works with different streaming services, music apps, not to mention offline apps.
---
Part 5. Online Spotify Visualizer – Best 3
When it comes to online music visualizer for Spotify, the below three take the cake while they keep you enchanted by listening to your favorite tracks.
Kaleidosync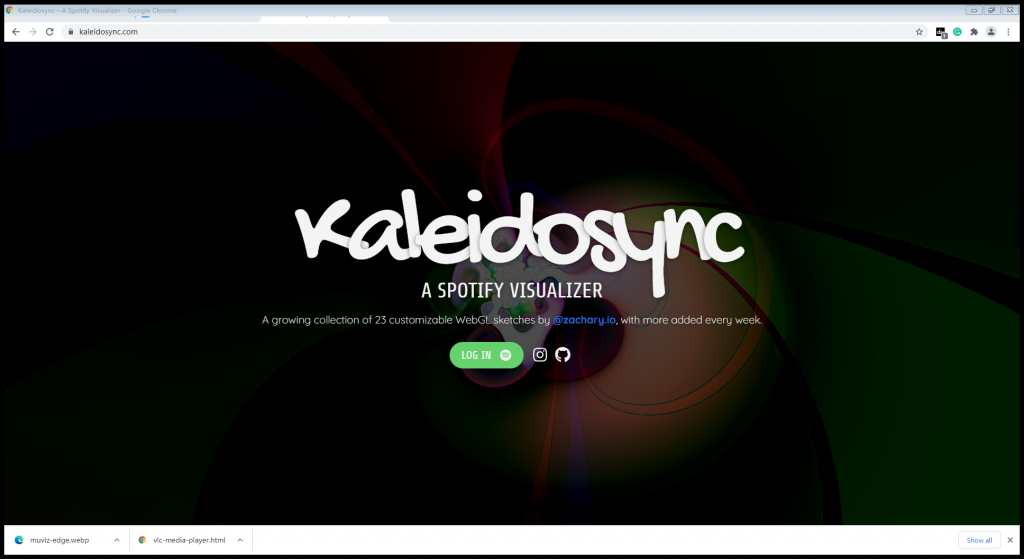 It ranks highly and is most preferred in the web category. Don't be fooled. It has a second version that's currently under testing with superior features though the first version is immediately usable. Once you hit their website, you'll come across an interface that allows you to log in to Spotify. It comes with customizable features along with flower-shaped images and animated pictures. And did I mention that it features such as zoom, brightness, sides, and RGB? It's subscription-free for both free and premium users and compatible with both Windows and Mac computers.
Music Storm Visualizer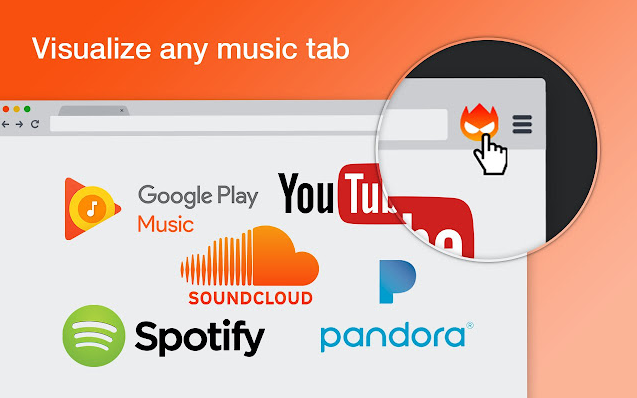 It's a Google extension that supports YouTube, SoundCloud, Spotify, and Google Music and aids you in converting your music tab into an attractive visualizer. Simply hit the extension page on your Chrome browser. Finally, hit the "add to Chrome" button and watch as the extension downloads.
Audio Bud Spotify Music Visualizer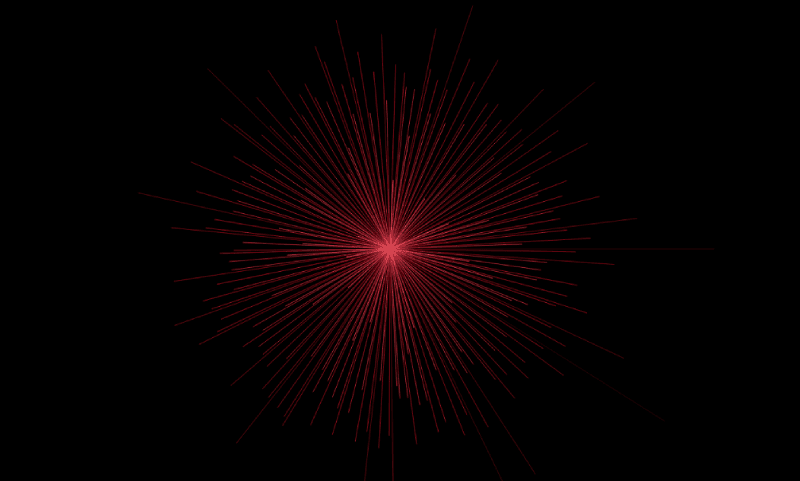 It's a web page that comes packed with eight distinct audio filters with corresponding eight background colors. Users tend to select different colors depending on their mood since each color comes with a different vibe. It's further customizable to attain the pleasing looks you desire.
---
Part 6. How Do You Play Spotify Music on Music Visualizer
The best Spotify music visualizer is undoubtedly one with explicit features for an enhanced experience. However, take note that Spotify music is usually under protection. As a result, you'll need a visualizer that's compatible – converting Spotify songs into audio.
AudFun Spotify Music Converter is one such feature that ensures your Spotify experience is a breeze. Whether it's converting to WAV, AAC, M4A, M4B, or simply MP3, the AudFun converter is up to the task. It simply ensures you have various casual listening options to Spotify music.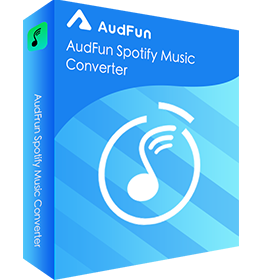 AudFun Spotify Music Converter for Visualizer
Download Spotify in a 5X Conversion Speed
Convert Spotify to MP3, WAV, M4A, FLAC, AAC, and M4B
Set up various output parameters as needed
Keep all ID3 tag information, such as album art, artist, etc.
How to Use AudFun Spotify Music Converter
In this section, we will show you a step-by-step guide on how to use AudFun Spotify Music Converter. Before you start, make sure you have also downloaded the Spotify desktop application. Below, we will use the Mac version of AllToMP3 Alternative as a demonstration.
Step 1. You'll need to download, install and launch the AudFun program on your personal computer.
Step 2. Open the AudFun converter. You'll notice that the Spotify app appears at the same time along with AudFun. Search for the songs or albums you need and convert on Spotify.
Step 3. Click on the desired item and hit the share or copy Spotify link option.
Step 4. Paste the link on the AudFun address bar and hit the plus sign to upload it.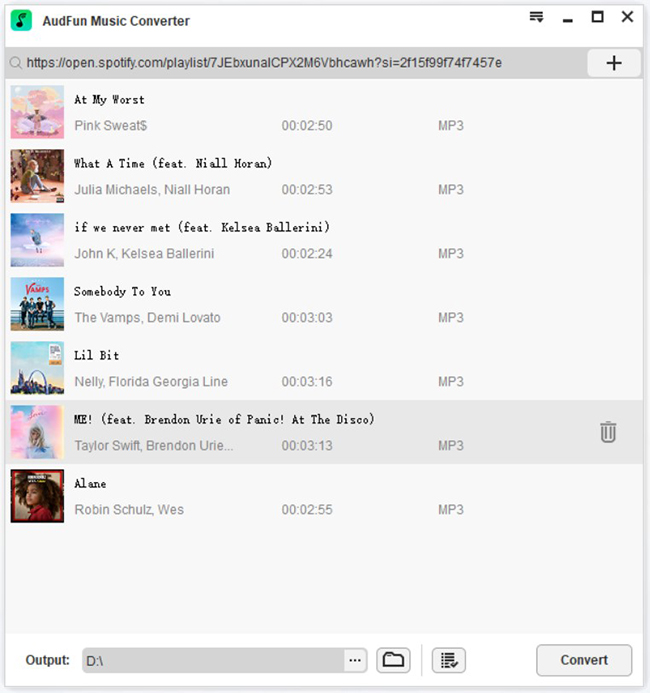 Step 5. Hit the Menu bar again selecting Preference. Then choose the "Convert" option to personalize your audio output into any of the six available options.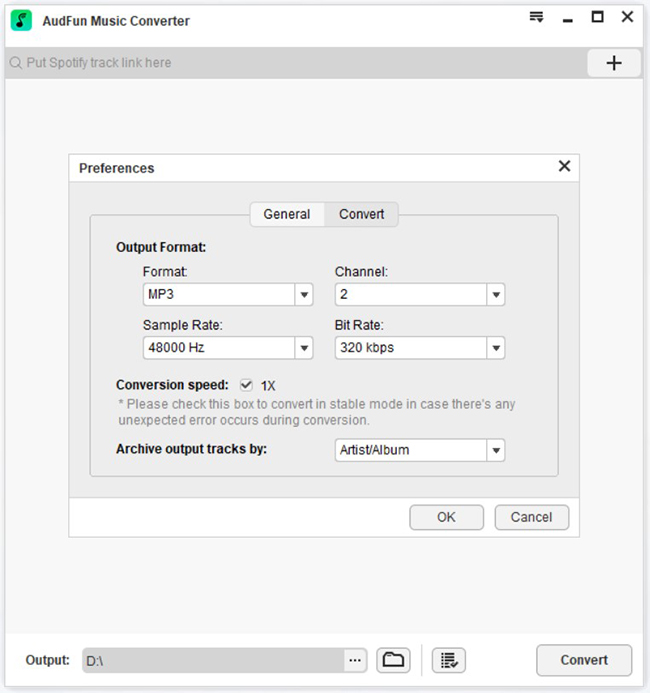 Step 6. Once done with the above, hit the OK followed by the Convert button. The AudFun automatically downloads the songs to your target folder where they can be accessed.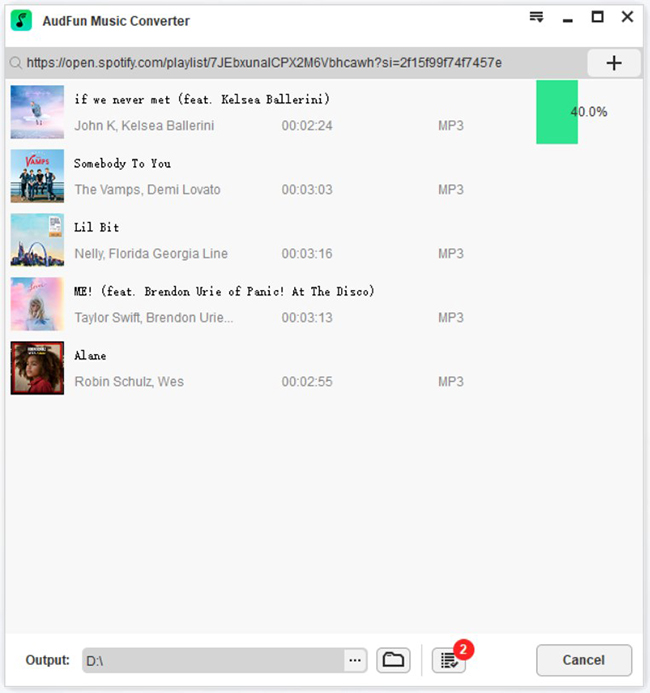 Part 7. Wrapping Up
The days of staring at a blank, lifeless screen are over. With Spotify visualizer, you will be set for a memorable experience. We hope that this article clears the air regarding Spotify music visualizers. In case there are others out there that you deem better, we would love to know and share your experiences.