Everybody knows about VivaVideo since it is one of the most used video editing applications. It offers fantastic video editing tools, which makes it easy for users to edit their videos. Another thing that you can do while editing your videos is adding a piece of background music to enhance the video-watching experience and make it stand out.
Now, a lot of users ask how to add music from my Spotify to VivaVideo? But there's something that you need to know. Because of the compatibility issue, adding Spotify music files directly to VivaVideo is not possible. Fortunately, you can find out other ways to download songs from Spotify for VivaVideo, and that's what we will discuss here in this article.

---
Part 1. Add Music from Spotify to VivaVideo – Tool You'll Need
The problem with Spotify is that it comes with a lot of restrictions. Although you are free to download Spotify songs and keep and listen to them offline, Spotify will not allow you to transfer the songs to any other device and nor will it let you upload them on any video editing tool. Fortunately, this issue can be resolved if you get hold of a suitable audio converter and downloader tool.
So, if you are interested in the topic of how to add music from Spotify to VivaVideo, try the best Spotify music converter, AudFun Spotify Music Converter. It will let you convert and download unlimited Spotify songs in different audio formats, such as MP3, WAV, FLAC, and much more. Moreover, the downloaded songs can not only be added to VivaVideo, but to other video editing tools as well. Plus, you can listen to the songs on any device you want. You just need to choose the correct output audio format, and you are good to go.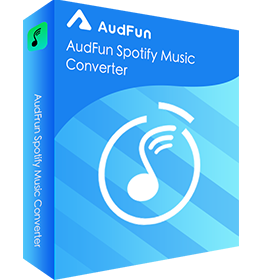 Key Features of AudFun Spotify Music Converter
It lets you convert and download an unlimited number of Spotify songs.
The downloaded songs can later be added to VivaVideo without any hassle.
The songs can be converted to VivaVideo-compatible audio formats
The conversion takes place with 5X speed and retains all ID3 tags.
---
Part 2. How to Download Songs from Spotify for VivaVideo
This section will help you walk through all the steps one by one so that you can easily download Spotify songs for VivaVideo editing software. Before getting started, you will first have to download and install the AudFun Spotify Music Converter. So, get the correct version depending on your system's OS, and then check out how to use Spotify music on VivaVideo.
Step 1 Upload Spotify Songs to Use on VivaVideo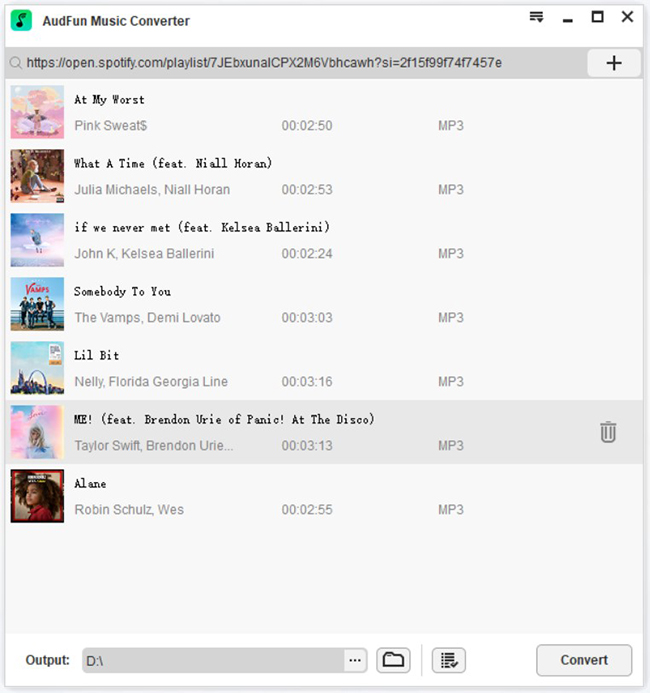 Please launch this excellent Spotify music converter from your computer desktop. It will open your Spotify application simultaneously. You can then locate the song that you will like to add to VivaVideo. Click on the Share option and then copy the link that you see. Now, go to AudFun Spotify Music Converter and in the address bar, add the copied link. Once done, you need to click on the + sign. This way, the Spotify song will be uploaded. In addition, you can also drag and drop Spotify songs to the tool.
Step 2 Customize Spotify Audio Settings for VivaVideo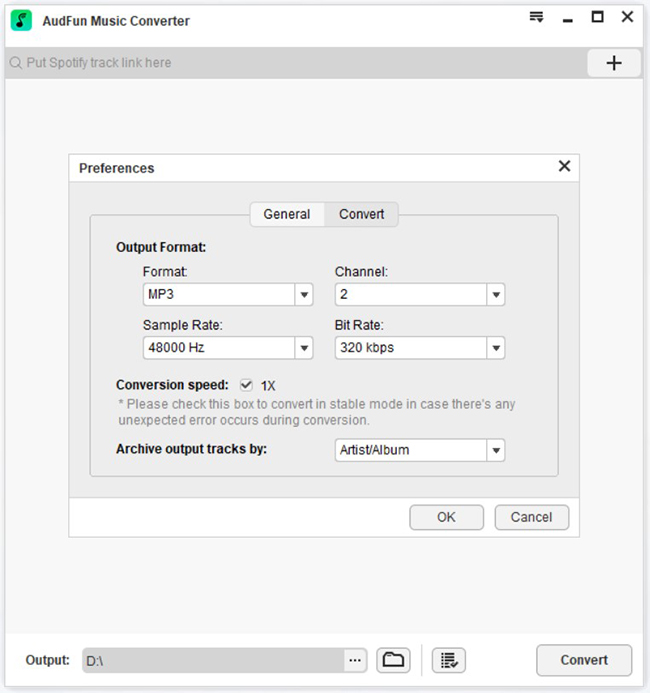 AudFun Spotify Music Converter allows you to customize the audio parameters as required. To edit the song, you need to click on the Preference option. Then, you can set the audio output format for VivaVideo, for example, MP3, M4A, M4B, FLAC, WAV, and AAC. Along with that, you can set the channel, sample rate, and bit rate as well. If you are happy with the adjustments you have made, please click on the OK option towards the bottom right.
Step 3 Convert and Download Spotify Songs for VivaVideo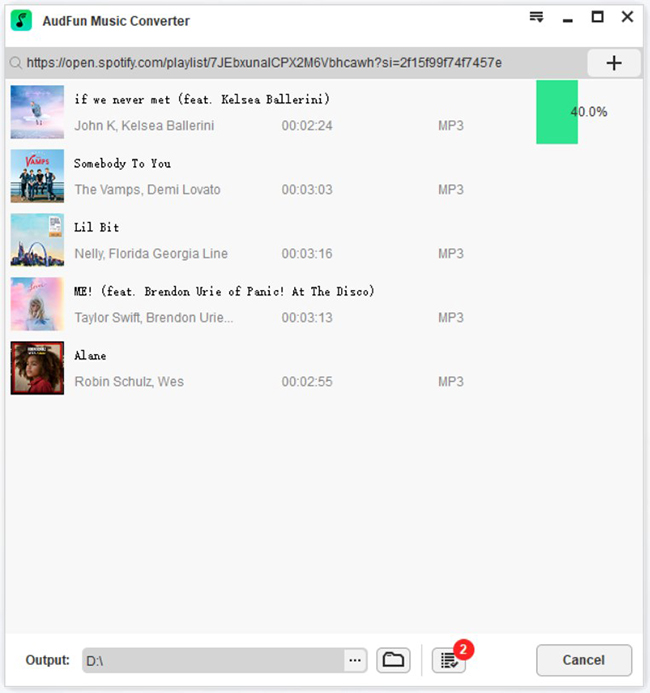 After everything is done, you need to click on the Convert option to begin converting the songs process. Please note that the conversion will happen at 5X speed. The songs will be saved in the targeted folder that you have chosen earlier. You will have to transfer the downloaded Spotify songs to your mobile because VivaVideo is a mobile application.
---
Part 3. How to Add Spotify Music to VivaVideo Video Editor
Since you want to know how to get music on VivaVideo from Spotify, this part will help you learn how to add the converted and downloaded Spotify songs to VivaVideo. The process is pretty easy to follow. Here are the steps that you will have to implement.
Step 1: Launch VivaVideo video editor and click on create a new project.
Step 2: Go to the editing option. After that, click on the music option.
Step 3: Browse through the music files of your mobile and click on the Spotify song that you have recently downloaded.
The chosen song file will be added, and you can proceed with your video editing features.
---
Part 4. In Conclusion
That's all to add music from Spotify to VivaVideo and then you can create Spotify songs as background music for your VivaVideo project. We hope this guide has been helpful for you. Start to download AudFun Spotify Music Converter to get the opportunity of downloading Spotify songs to VivaVideo.