Do you know what Rainmeter Spotify skin or plugin is? Rainmeter is a desktop customization tool, which is free and open-source. Users can use it to create their own unique "skins" that contain a series of desktop plug-ins or widgets. As for the Spotify Rainmeter skin, it contains all the functions of the standard player, such as play, pause, previous step, next step, etc. The user interface is more concise, simpler, and easier to use. Users can customize the style according to their own preferences.
Yet, since the end of 2018, the Rainmeter Spotify plugin has been closed. This means that the Spotify Rainmeter plugin is no longer compatible with the Spotify app. But it doesn't mean that there is no solution. In this article, we want to share with you how to connect Spotify to Rainmeter to play Spotify music, which is a new but little-known practical method.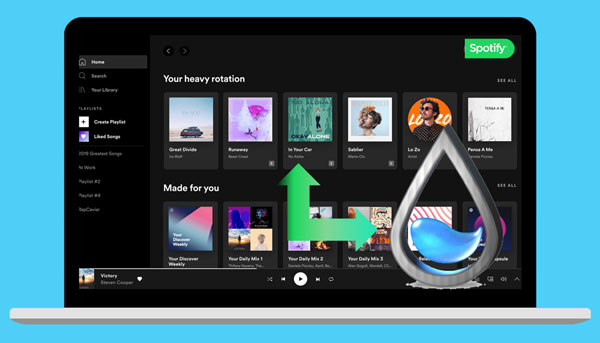 ---
Part 1. How to Get Spotify Rainmeter Work – Best Tool
The solution requires users to add Spotify music to iTunes, Windows Media Player, Foobar2000 Player, or others that add music skins and widgets for Rainmeter in order to use Spotify and Rainmeter skins. Therefore, the key question is: How to move Spotify songs to iTunes and Windows Media Player?
To do that, what you need is an AudFun Spotify Music Converter. It is an all-around music converter for Spotify. This smart tool can convert Spotify songs to any common format, including MP3, FLAC, WAV, M4A, AAC, etc. without any quality loss. These audio formats can 100% work with iTunes and Windows Media Player.
In addition, all the converted Spotify music files will be permanently saved on your local computer. That is to say, even if the Spotify app is not installed, you can listen to your favorite Spotify songs offline without paying. No more advertising, no more functional restrictions. Using AudFun Spotify Music Converter, you can get the best Spotify song listening experience through Rainmeter Spotify Player.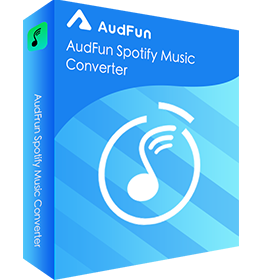 AudFun Spotify Music Converter
Download Spotify songs without premium for Rainmeter
Support to connect Spotify to Rainmeter without any limit
Output Spotify music to Rainmeter supported audio formats
The conversion speed is at 5X and keeps all ID3 tags
---
Part 2. How to Play Spotify Music with Rainmeter
Here let's see how to convert Spotify music and use Rainmeter Spotify in detailed steps.
Step 1 Move Spotify songs to AudFun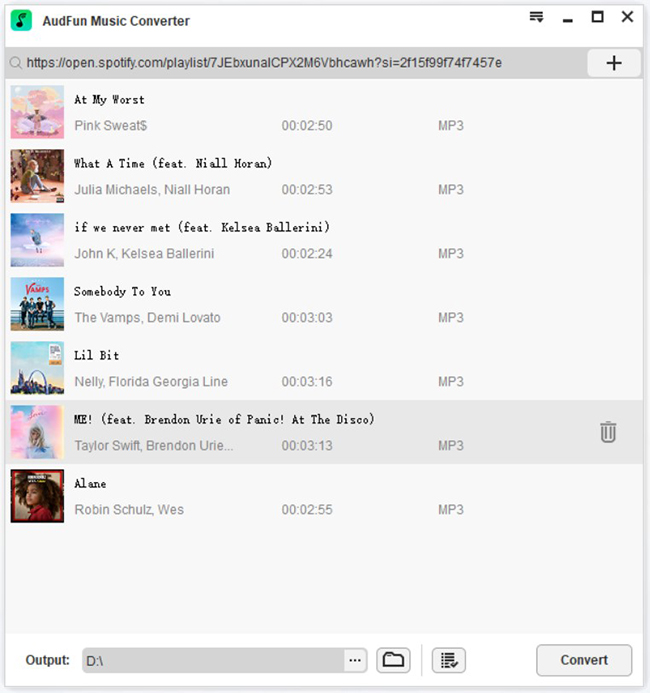 Install and open the AudFun Spotify Music Converter. Here you can see the Spotify app is opened also. Go to this Spotify program to find any tracks you like. Then get the link of the tracks and put it onto the search bar on AudFun. And then click the plus icon next to the bar to load Spotify songs to AudFun. Or, you can drag and then drop your favorite Spotify music tracks to AudFun directly.
Step 2 Set output format for Spotify Rainmeter player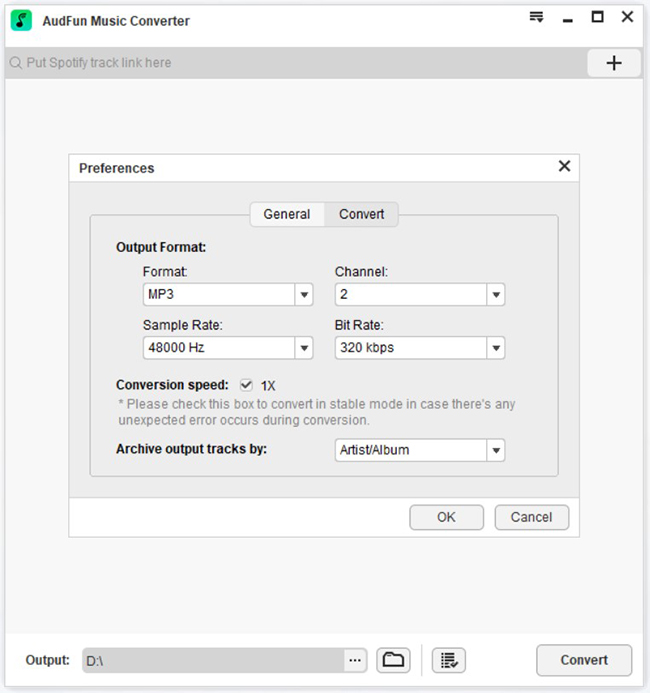 Click on the menu icon at the top right corner of AudFun. Then select the 'Preferences'. And then choose 'Convert' at the new window. Here you can start to set the output audio parameters for Spotify Rainmeter. You can alter the audio format for Spotify to MP3, FLAC, and more. And you can reset the audio quality by adjusting the audio channel, audio bit rate, and so on. After that, please hit on the 'OK' button to apply.
Step 3 Convert Spotify music for Rainmeter Spotify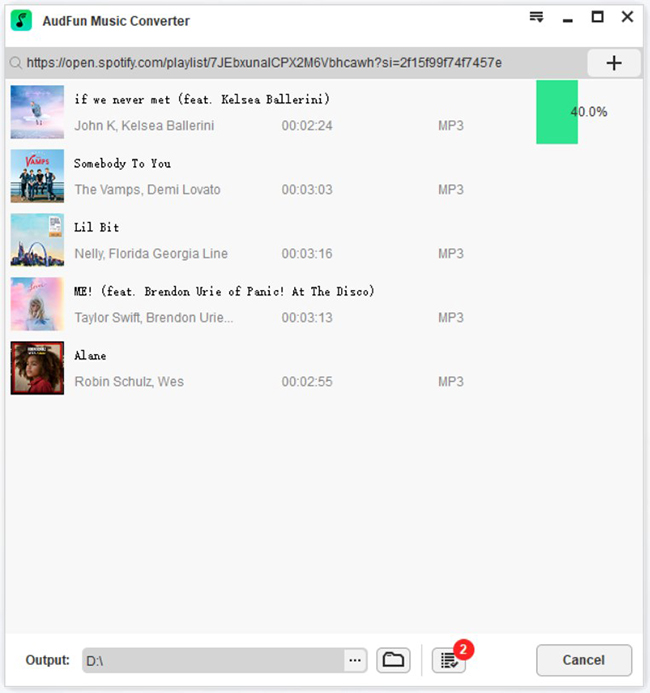 Touch on the 'Convert' button to start to convert and download Spotify music. Once the conversion is done, you can go to the 'converted' button to find all the local Spotify music files for Rainmeter.
Step 4 Play Spotify with Rainmeter skins
In the final step, we will show you how to connect Spotify to Rainmeter.
Via Windows Media Player: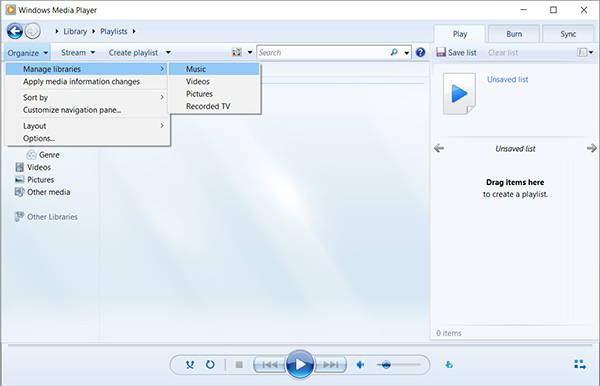 Step 1. Launch Windows Media Player. Find and hit the "Switch to Library" button in the upper right corner;
Step 2. Click "Organize" > "Manage libraries" > "Music" in the library;
Step 3. In "Music Library Location", click "Add" and select the music you want;
Step 4. Click on the "Include folder" and then press "OK".
Now, you have added the local Spotify music files into Windows Media Player. Then search for the Rainmeter skin of Windows Media player and enjoy Spotify music!
By iTunes: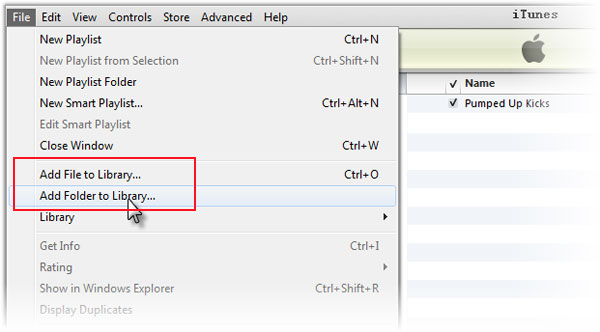 Step 1. Set up the iTunes program from your computer.
Step 2. Click on 'Files' > 'Add File to Library'.
Step 3. Choose the converted Spotify music you want to add to iTunes.
After that, you can enjoy Spotify with Rainmeter skin on iTunes.
With Foobar2000 Player: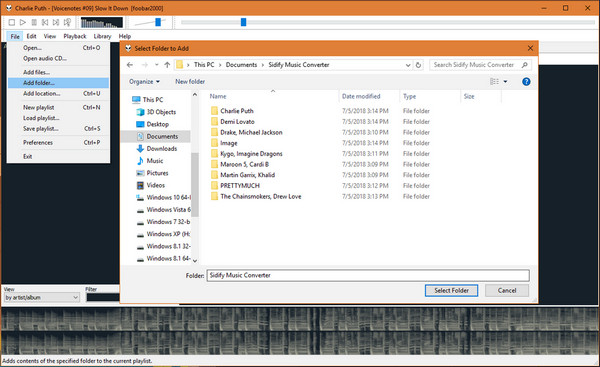 If you use Foobar2000 Player on your computer, and you also add local Spotify music to Foobar2000 to pursue Spotify with Rainmeter skin.
Step 1. Go to "File" > "Add Folder…" on Foobar2000.
Step 2. Browse the local folder and choose the Spotify music folder you want to add.
After adding, you can use Rainmeter skin to play Spotify music through Foobar2000.
---
Part 3. How to Get Rainmeter Visualizer Skin for Spotify
Besides the professional way described above to make Spotify Rainmeter work, the following method can also achieve the goal smoothly.
Step 1. Download and install the Rainmeter desktop version from its official website;
Step 2. Go to https://www.deviantart.com/ to download the Rainmeter skins you like;
Step 3. Save the downloaded Rainmeter skins to a folder;
Step 4. Start the Rainmeter application and use the "Refresh all" option in the lower-left corner to add the recently saved skins to the Rainmeter skin list;
Step 5. Double-click one of the Rainmeter skins. Find the visualization tool. And then click "Load" to display the selected visualization tool on your computer;
Step 6. Open the Spotify app and play any song. The Rainmeter visualizer skin will be used with Spotify.
Note: It is worth noting that this way has its limitations – due to the continuous update of the Spotify service, many Rainmeter skins cannot work properly on Spotify. So, it may not work for you in some cases.
---
Extra Tip: Make Spotify Rainmeter Run via Spicetify
Another alternative to the Rainmeter Spotify plugin is Spicetify. It is a command-line tool for Spotify customization. It can help play Spotify songs by changing the color and theme of the Spotify user interface with Rainmeter skin. Just install the Spicetify and enable the "WebNowPlaying" extension.
How to install Spicetify:
Step 1. Enter https://github.com/khanhas/spicetify-cli/. Touch "Code" > "Download ZIP" to download the latest version of Spicetify;
Step 2. Unzip the file to a local folder. Then run the tool from Powershell or CMD;
Step 3. Use the command – spicetify backup apply enable-devtool to backup the default settings. Then wait for it until it is finished.
Note: Sometimes, it does not work after installation, you can check the antivirus software on your computer to see if it is blocking Spicetify. If it still doesn't work, you can go back to Part 1 and try the general method of using AudFun Spotify Music Converter.