There are many apps that claim to help you edit Spotify playlists, but can you believe all of them? Obviously, for a newbie, it is tough to go for the right software when there is a lot of competition out there. As an expert, you can easily choose the correct application that you think will do the exemplary work.
No need to be worried, as we have sorted out everything for you right here. Do you eager to know how to edit a Spotify playlist? If yes, then this article will provide you with all the relevant details that you are looking forward to. Just go ahead to check them out.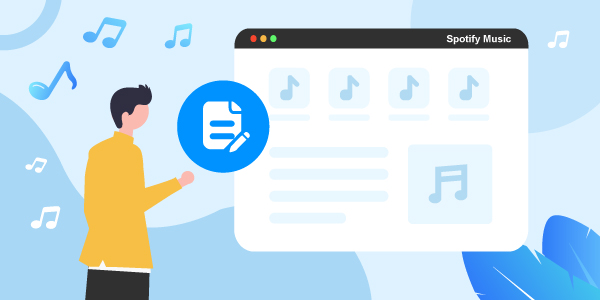 ---
Part 1. Can You Edit Songs on Spotify?
Can you edit songs on Spotify? Then the answer is yes, you can. Remember that this will only work when you initially download Spotify songs before editing them. You can download Spotify songs using a Spotify DRM removal and Spotify song downloader.
It has been noticed that users cannot edit the songs in Spotify and other music information that includes an album cover, artwork, artist name because of the DRM protection, which stops Spotify songs from being utilized or edited in unauthorized ways. If you need to edit music on Spotify, you are supposed to download Spotify and then go for the song editor applications.
---
Part 2. How to Edit Your Own Spotify Playlist on Spotify
In this part, you will learn how to edit a playlist on Spotify. Please check out the detailed guide below.
In case you want to delete songs from a playlist in the Spotify web player, just press the three-dot icon to the right of the song. Then tap the option of Remove from this Playlist.
If you are using the free version of the Spotify mobile application, then you can go into your playlist. Next, click the option of adding more and press the three-dot icon that you will find on the song. And then choose the option that says Remove from this playlist.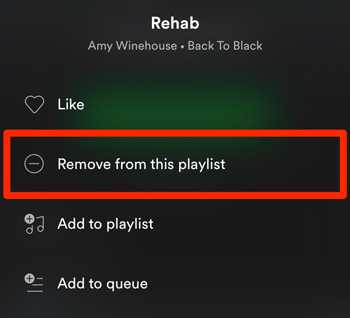 For Premium users, you can press the three-dot icon on the song, and choose Remove from this playlist. Users can instantly remove multiple songs by going to their playlist, clicking the three dots in the middle of the screen. And then choose the option of Edit. Here you will see a white circle with a line through it will show up next to the songs in your playlist. You can press it to delete before choosing the option of Done.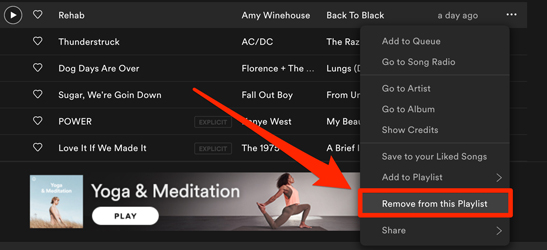 To remove the whole playlist, you can right-click on your PC and pick the option of Delete. On mobile, click the three-dot menu, and choose the option of Delete playlist.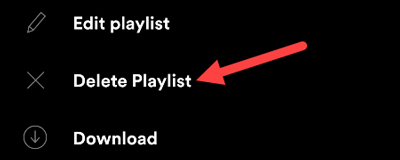 In case you accidentally removed a playlist, you can log in to your profile page on Spotify's website, and tap the option of Recover Playlists. Here you'll find the option of deleted playlists, so just press the option of Restore to recover it.
---
Part 3. How to Edit Spotify Playlist – Best Tool
AudFun Spotify Music Converter is a dynamic tool that allows you to access the Spotify music you need to download, convert, or edit in its original form without losing the quality. The tool is easy-to-use and doesn't ask you to follow any technical commands to make it work.
The device is highly compatible and will work with both Windows and Mac operating systems. With the help of this Spotify converter, you can convert Spotify songs in various formats according to your ease.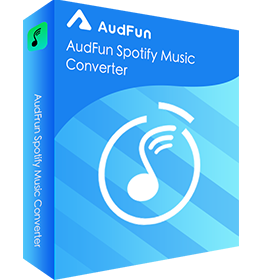 Key Features of AudFun Spotify Music Converter
Support to play Spotify music on multiple devices
Customize parameters of Spotify playlist as you like
It's easy to get started with a user-friendly interface
Convert Spotify to common formats like AAC, MP3, WAV, etc.
How to Use AudFun Spotify Music Converter to Download Spotify Music
At the start, visit the website of AudFun Spotify Music Converter and download its Windows or Mac version for your computer. Then install and open the application on your computer and make sure that you have installed the Spotify application beforehand.
Step 1 Add Spotify playlist to AudFun Spotify Music Converter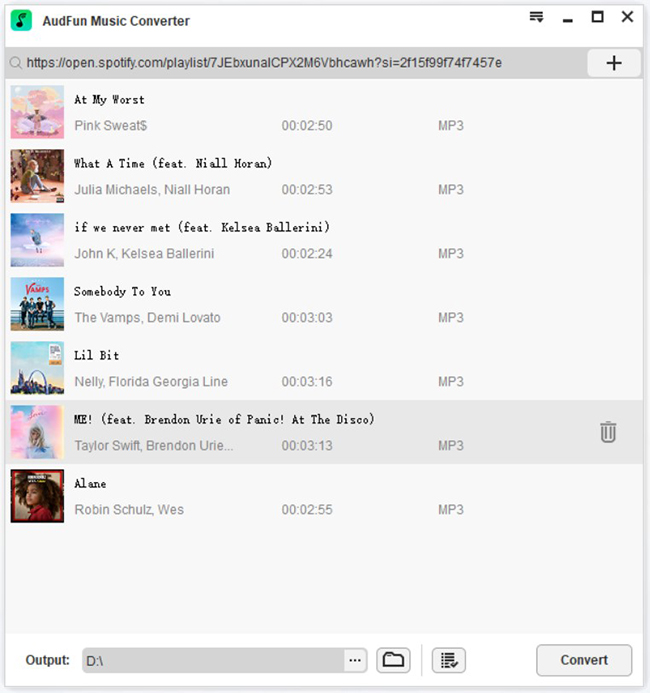 Look for and add the Spotify playlist you like to convert, click on the item and tap the option of "Share" > "Copy Spotify Link" to copy the URL. Here you can paste it to AudFun's interface address bar and press on the "+" icon to load your music to the app.
Step 2 Reset output format for Spotify playlist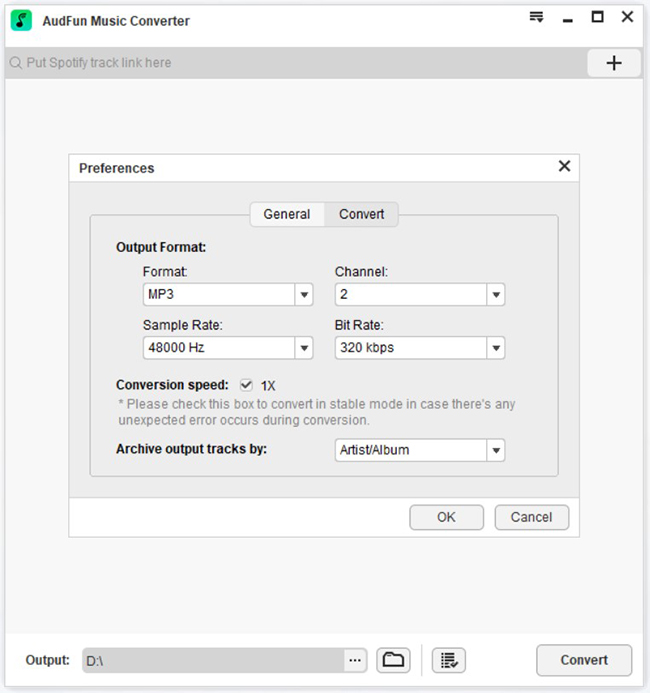 With the AudFun converter, you can utilize any format and parameters you need. Tap on the option of "Menu" and go to the one that says "Preferences". Now click on the option of the "Convert" tab which you will see in the Settings window. From here you can organize the output format to download Spotify playlist to MP3 and other parameters such as the sample, bit rate, and channel.
Step 3 Download and convert Spotify playlist for editing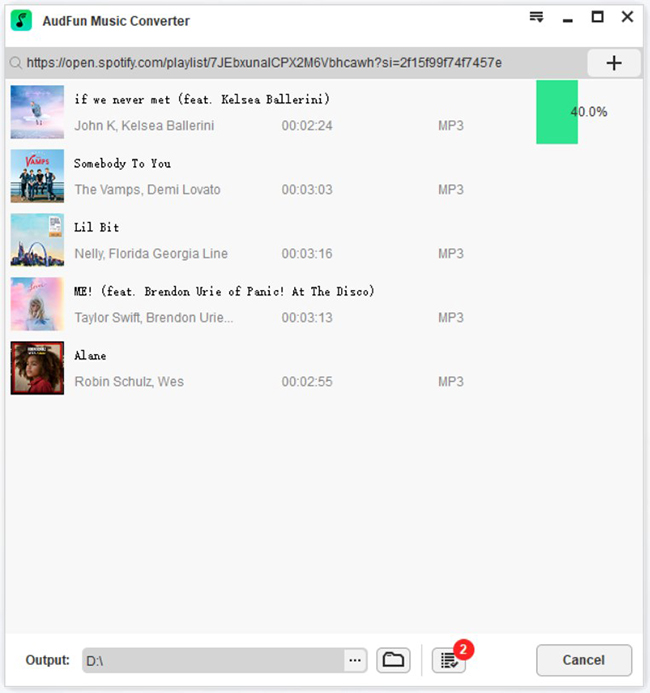 ---
Part 4. How to Edit Spotify Playlist and Songs
There are some apps that can help in editing Spotify playlists and songs. Want to know how to edit Spotify playlist? Check out the below steps to find out how it can be done.
Edit Spotify Playlist via Audacity
Step 1. Set up Audacity on your PC. Here you need to select an audio interface input to record Spotify music on your system.
Step 2. Don't forget to turn off Software Playthrough while you are at recording computer playback. This can be turned off by clicking Transport > Transport Options > Software Playthrough (on/off).
Step 3. Manage sound levels by playing similar material from your Spotify and analyzing it. You can turn the feature of monitoring on and off in the Recording Meter Toolbar, by left-click in the right-hand recording meter to turn Monitoring on. Then tapping again to turn it off.
Step 4. Now adjust both the recording and playback level sliders on Mixer Toolbar.
Step 5. Click the option that says Record in the Transport Toolbar. Then start to play songs from Spotify. Now continue to record for as long as you need. Then keep track of the "disk space remaining" message, and on the Recording Meter. Here when the song finishes, tap the option of Stop to end the process.
Step 6. In the end, save the recorded Spotify music to your computer in your favorite format. You can also alter the recorded Spotify tracks once you find there are some issues in some clips of the recordings. Click Effect > Clip Fix on Audacity to resolve the clipping.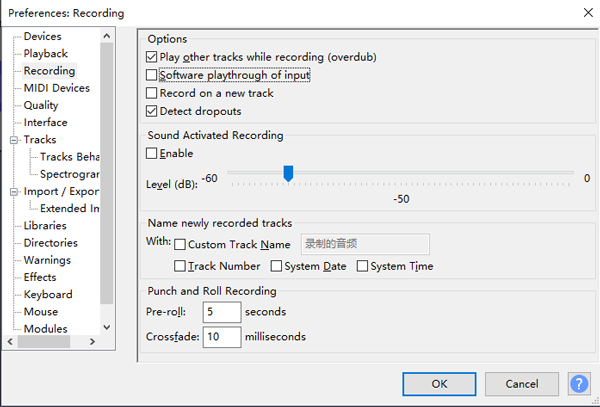 Edit Spotify Songs by iTunes
Find out how to edit songs on Spotify with the help of iTunes by following these steps.
Step 1. At the start, download iTunes and import the local Spotify files on iTunes.
Step 2. Now change the track information and go to Spotify – Preferences (Ctrl + P).
Step 3. In the end, refresh the Source, the place where you have the files by tapping on the green button. Then pressing it again.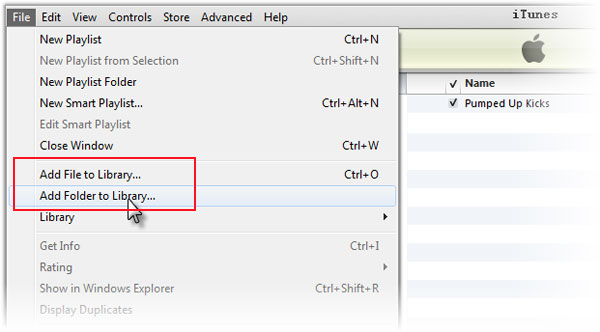 ---
Part 5. Conclusion
Now you had got tips on how to edit a Spotify playlist. Just follow the above tutorial and start to edit Spotify playlist as you want. Besides, with AudFun Spotify Music Converter, you can convert and download songs from Spotify without any limit. Then you can transfer and listen to Spotify music on any player and platform.