Imagine wanting to listen to Spotify songs in high sound quality, but the speakers of mobile devices fail to provide you with the sound quality you've been looking for. That situation won't please you at all, and the issue is that Spotify songs cannot be played on devices that haven't installed the Spotify app.
However, things have changed dramatically, and now you can use Spotify Connect to play Spotify songs on Spotify Connect devices, such as Sonos, Amazon Echo, and Apple TV, etc. If you have no idea how to use it, this post now reveals all the steps for taking advantage of the Spotify Connect feature.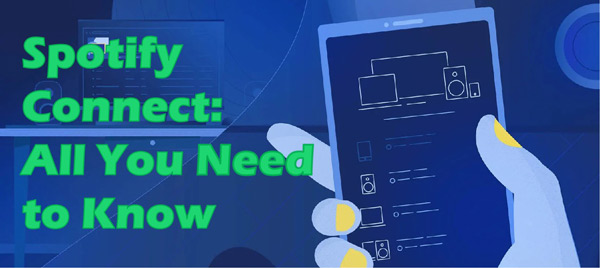 ---
Part 1. What Is Spotify Connect?
Spotify Connect was first launched in 2013. It is a brilliant feature for Spotify users that allows them to link mobile phones to home speakers and more devices remotely.
Doing so helps Spotify listeners control and enjoy listening to the Spotify playlists and songs on more giant speakers rather than listening to the Spotify songs on their smartphones. It is easy to get your songs from Spotify library listened to on devices with a few clicks. Initially, only Spotify Premium users were able to use Spotify Connect.
However, now all Spotify users can explore using this feature. Opting for Spotify Connect helps you to enjoy Spotify songs with high sound quality.
---
Part 2. How to Use Spotify Connect on Mobile/PC
Using Spotify Connect is pretty simple; all you need to do is follow the easy guide below to opt for the devices supported by it.
On a Tablet/Smartphone
Step 1. Link your mobile device to the Internet and log in with the Spotify account credentials. Next, navigate to the music library and select the song you want to play.
Step 2. Ensure that the Spotify Connect device is also turned on and connected with the same internet connection you've connected your device with.
Step 3. Now, head to the Now Playing page and you will see a speaker icon and need to tap on that icon to access all the available devices listed.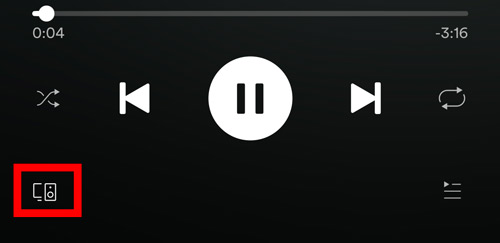 Step 4. Find the Spotify-enabled device and click on it. Now, you can play all the Spotify songs on the Spotify Connect devices.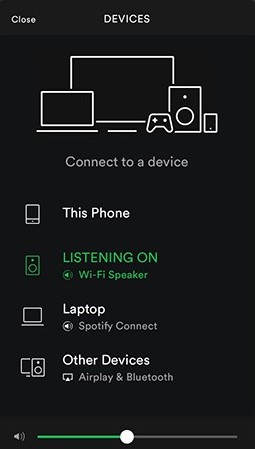 On a Laptop/PC
Step 1. Ensure your computer and the device you want to play Spotify are using the same network.
Step 2. Enter account credentials after launching the Spotify app. Next, choose the song you'd want to stream.
Step 3. Tap on the speaker icon after navigating to the bottom. Find the Spotify Connect-supported device and click on it. It will now start streaming Spotify music for you.
---
Part 3. How to Fix Spotify Connect Not Working?
Solution 1. Use the Stable Internet Connection
The unstable internet connection might cause the "Spotify Connect not working" issue. Thus, you'll need to ensure that you're using a stable internet connection to use otherwise the feature will not be used appropriately.
Solution 2. Reinstall Spotify
Deleting the Spotify app and then installing it again might assist you in fixing the issue you're currently having. Here's how to do it.
Step 1. To begin with, you'll need to uninstall Spotify from the device's settings.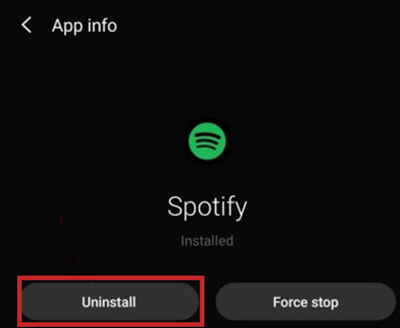 Step 2. Then install the Spotify app again from the app store, and enter the account credentials to see how it pans out.
Solution 3. Restart Spotify
Quitting the Spotify app and then relaunching it might help you fix your issue. There could be a software bug that might be causing the Spotify Connect issue. After quitting the Spotify app, you can relaunch it to see how it goes. If it doesn't work, move on to the next solution.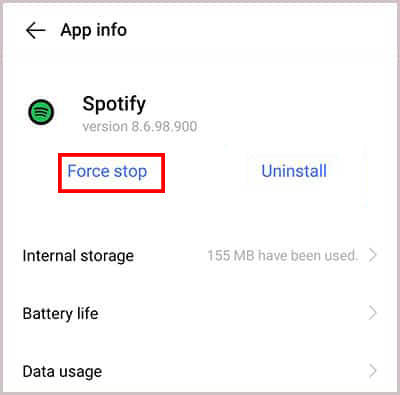 Solution 4. Contact Spotify Support
Despite trying things, if the Spotify problem persists, you can opt for Spotify support. After consulting Spotify support, you can tell them about the chaos you're currently struggling with. You can consult Spotify support via Facebook, Twitter, and The Spotify Community Forum.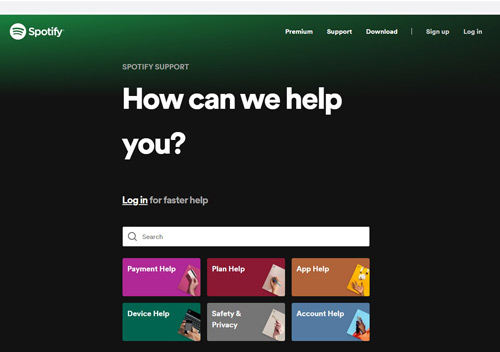 ---
Part 4. How to Download Spotify Music Without Premium
If you're looking for a way to download Spotify songs into your desired audio format without Spotify Premium, opting for a Spotify playlist downloader is the most appropriate option. And the AudFun Spotify Music Converter is one of the best tools you can rely on.
By allowing you to download Spotify music in lossless quality, The AudFun app ensures that you can download Spotify songs in multiple audio formats, including FLAC, WAV, MP3, and more. It can add different content from Spotify for conversion, and moreover, it can batch download the Spotify files to the computer at 5X speed. With the help of AudFun Spotify Music Converter, playing Spotify on any device offline will never be a dream.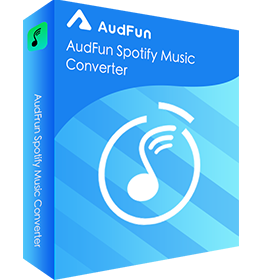 Key Features of AudFun Spotify Music Converter
It comes up with a simple user interface and a 5X conversion speed
Listen to the downloaded Spotify files anywhere without Spotify Connect
Convert Spotify music to MP3, WAV, FLAC, and other various formats
Maintain the sound quality and ID3 tags for Spotify tracks
Guide on How to Download Spotify Music for Free
Step 1 Paste Spotify URL into the AudFun converter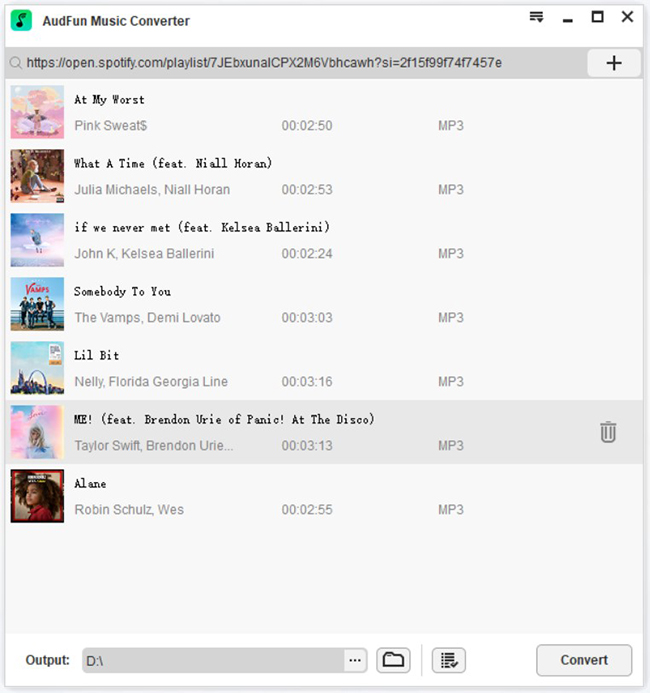 Navigate to the official website of AudFun Spotify Music Converter and install the software. Next, start the program and open the Spotify app. Select the Spotify song you'd like to download and click on copy the URL of it. Paste the URL into the main interface of AudFun Spotify Music Converter, and tap the "+" tab to load them all into the converter.
Step 2 Change Spotify song audio settings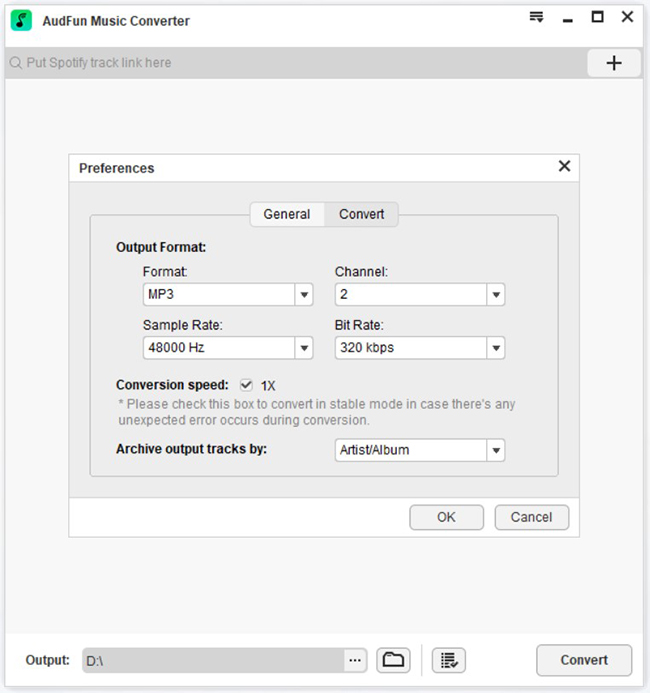 Select the audio format you'd like to convert after clicking the "Preferences" option from the menu. You can choose any format that is compatible with your device. And adjusting the other parameters like bitrate and sample rate is highly recommended. Then press the "OK" button to save all your settings
Step 3 Initiate the Spotify conversion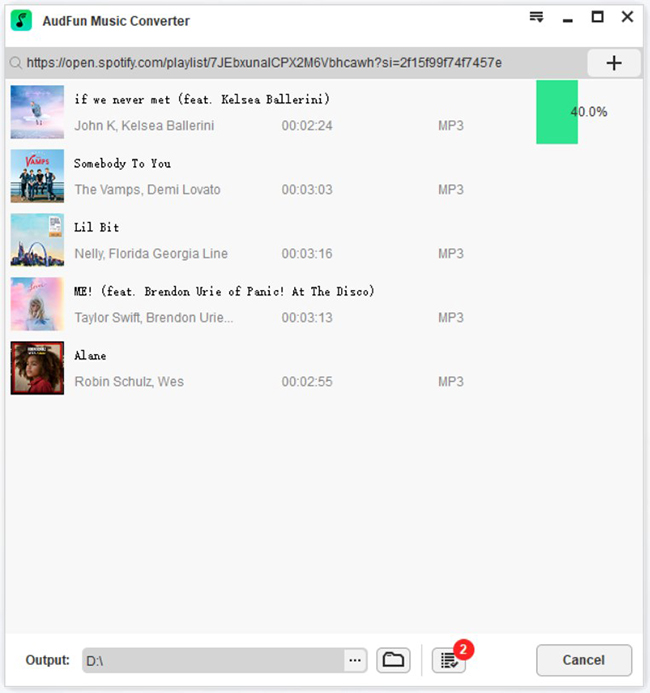 Hit the "Convert" option to start the Spotify downloading process. The AudFun Spotify Music Converter will download Spotify liked songs to the PC and store the music files on where you've set them. The Spotify files should be available on the device you want to play on without issue.
---
Part 5. FAQs Related to Spotify Connect
1. What Is the Point of Spotify Connect?
The Spotify Connect feature enables control of external hardware devices via the Spotify mobile or desktop app. For instance, you can play a Spotify song on a wireless speaker by controlling the Spotify songs from a Spotify app on another device, which is extremely convenient for music playback.
2. Is Spotify Connect Only for Premium?
In the beginning, this feature was only available for Spotify Premium users. However, now you can use Spotify Connect with multiple devices without getting the Premium of Spotify.
3. What Are Popular Spotify Connect Devices?
Some popular devices include the Sonos One, the Google Nest Speakers, the Amazon Echo, Fitbit Versa, Chromecast dongles, PS5, PS4, and more.
---
Part 6. In Conclusion
Spotify Connect has turned out to be an incredible invention that allows Spotify users to enjoy listening to their favorite Spotify songs more appropriately and wonderfully. This post has all the relevant information about it, including how to use it. We've also revealed brilliant ways to fix the issue of Spotify Connect not working. You can follow them to troubleshoot the problem.
On top of that, you can opt for AudFun Spotify Music Converter to download Spotify songs without premium. It mainly converts music from Spotify into audio formats supported by many devices so that you can listen to your songs on any device without worrying about the compatibility of Spotify and devices.