Without a doubt, music has already become a part of our life. And digital technology has changed the way we listen to and enjoy music, with nearly everyone now listening to music online via various music streaming services, such as Spotify. It's enjoyable to listen to music on Spotify, as it's one of the most preferred music platforms, containing massive audio content like music, albums, singles, podcasts, audiobooks, and more.
However, some unexpected problems may spoil our listening. For example, Spotify not playing songs suddenly. This problem was complained about by users from time to time. Luckily, in this article, we will talk about this problem and tell you how to fix songs on Spotify not playing. Let's dive into it.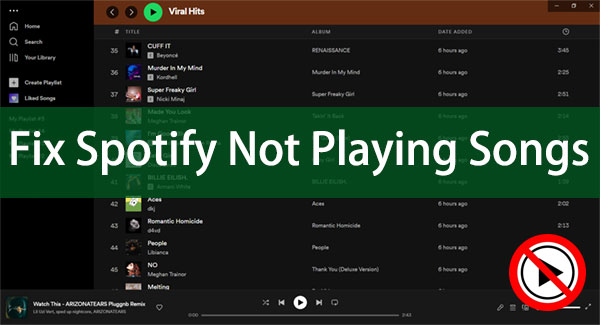 ---
Part 1. Why is Spotify Not Playing Songs
There are several potential reasons why Spotify may not be playing songs.
Poor Network Connectivity: A poor internet connection may stop loading Spotify music online, making it unplayable or intermittent.
Spotify App Issues: Unknown settings or bugs will result in Spotify music not playing.
Expired Spotify Subscription: An expired Spotify Premium account won't let you listen to music or any other content entirely.
Spotify Server Problem: The Spotify server problem or technical issues may cause all content on Spotify to be temporarily unlistenable.
Region or Country Limit: Some music may not be available in a particular region or country. For example, some songs may be blocked from being played in certain countries due to copyright and licensing restrictions.
---
Part 2. How to Fix Songs on Spotify Not Playing
The above are the common reasons to Spotify not playing songs. And now let's see how to troubleshoot this issue with different solutions.
1) Restart Spotify App
Whether you're using the Spotify mobile app or the desktop app, if you notice that a Spotify song suddenly doesn't play, you should restart it immediately.
Swipe up and hold a second from the bottom of the screen, then swipe up the Spotify app to force close it. Then restart the Spotify app and check if the music is playable.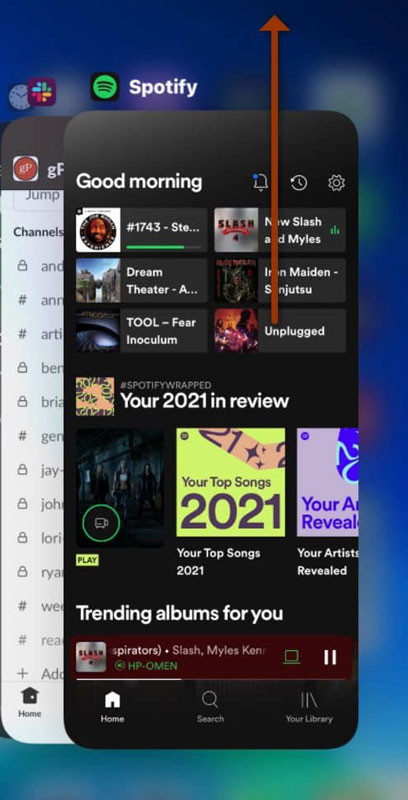 2) Check the Network Connection
Spotify needs to be connected to a strong, stable WiFi connection in order to stream music. If the WiFi connection is weak or spotty, it could result in music not playing. Also, if you are streaming Spotify music over a cellular network, music that consumes more data than your maximum mobile data usage limit will stop playing.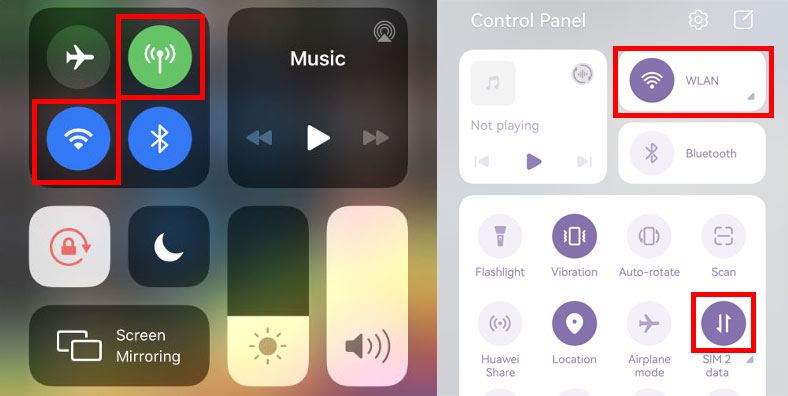 3) Check Your Spotify Subscription
Check if your Spotify Premium subscription expires. A free Spotify account may prevent you from listening to entire albums or various on-demand playbacks, so you may encounter the Spotify not playing issue. You should renew your subscription for freer listening.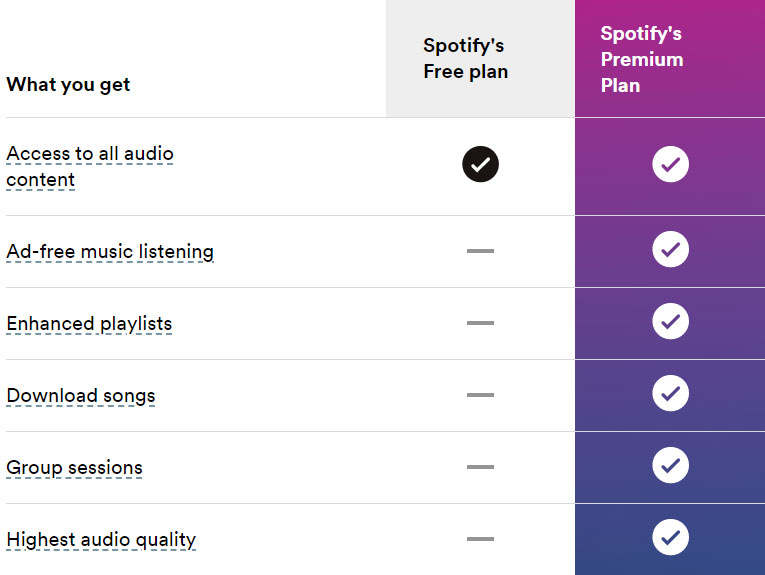 4) Uninstall and Reinstall Spotify app
One of the reasons Spotify does not play songs is that your Spotify app is out of date. You may have previously or inadvertently turned off the automatic update setting, so the app is not updated and leaves glitches or errors. Therefore, it is necessary to keep your Spotify app up to date.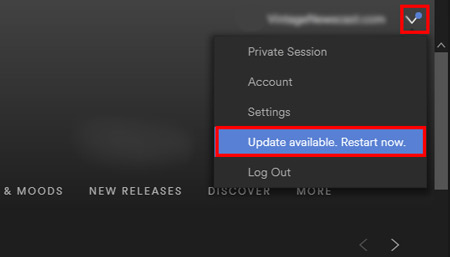 5) Clear Storage Space
Not enough storage space to access Spotify will make Spotify songs not playing. When storage is low, it can slow down a device greatly and prevent you from accessing Spotify app and running properly. You can free up the storage space of your phone, clear cache, or remove all downloaded Spotify music.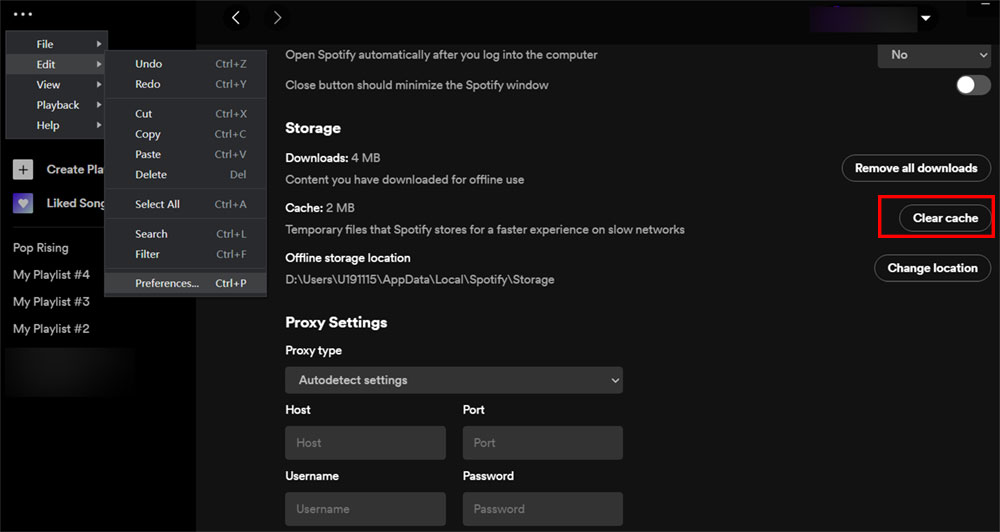 6) Disable High-Quality Streaming
Spotify's high-quality streaming may have an effect on the music being played. If the hardware is not configured correctly, then the sound may be distorted or even not play properly. If the user does not select the correct quality of music to stream, this may result in Spotify can't play current songs.
To turn off the high-quality streaming option, open the Spotify app > profile account > Settings, scroll down to Autoplay, and change Very high to other options.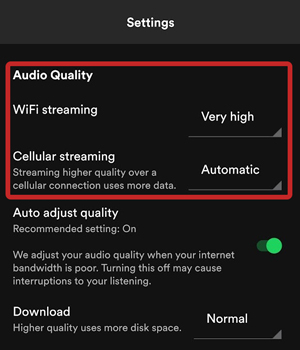 7) Disable Hardware Acceleration
Enabling hardware acceleration affects the overall performance and resources of your device, which can interfere with Spotify music processing. It can lead to increased latency, causing audio to be out of syncing or skipping or even resulting in songs on Spotify not playing.
To turn off the Spotify hardware acceleration, go to Settings > Compatibility, and toggle off the button.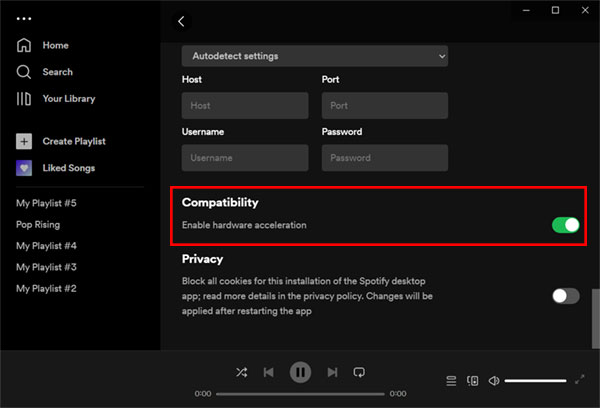 ---
Part 3. Extra Tips for Spotify Songs Not Playing
As you can see, we have given the solutions to these common reasons to Spotify songs not playing. In this part, we will provide an extra bonus to help you listen to Spotify music offline without being affected by Spotify's not playing music error.

AudFun Spotify Music Converter is what we need. As a robust music converter, AudFun allows you to download any content from Spotify to your local folders, such as music, albums, podcasts, audiobooks, and more. Also, it's capable of converting the downloaded music to your desired format, including MP3, AAC, FLAC, WAV, etc., without quality loss and keeps ID3 tags preserved. What's more, it has the ability to converter Spotify content entirely at a 5X speed, even if you're using a free account.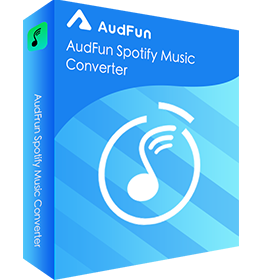 Download Spotify songs online for free
Convert Spotify music at up to a 5X rate without quality loss
Download Spotify albums, podcasts, audiobooks, on-demand shows, etc., with ease
Convert Spotify songs to MP3, AAC, FLAC, WAV, M4A, and M4B
Available on Windows and Mac computer
How to Download Spotify Music to Avoid Spotify Not Playing Songs
Step 1. Download and install AudFun Spotify Music Converter on your PC. Launch the program and the Spotify desktop will be opened at the same time. You may drag and drop the music from Spotify to the AudFun interface, or copy and paste the music link into the search bar and hit +.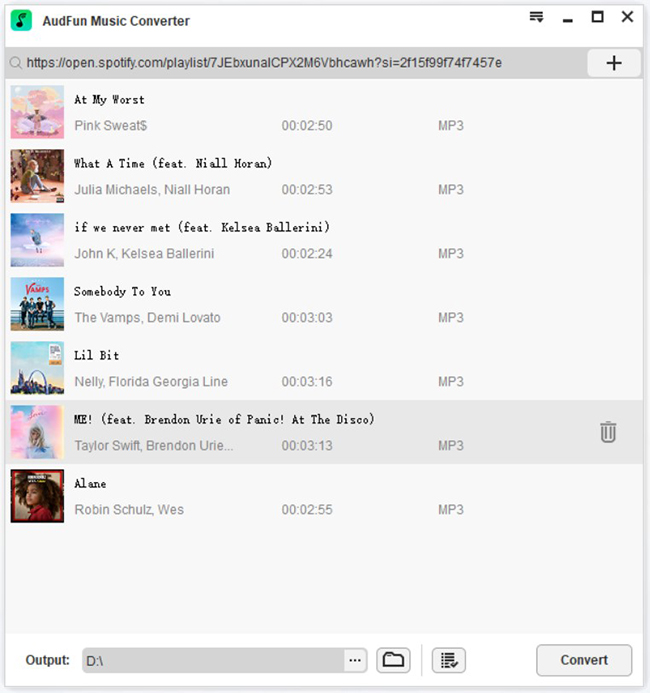 Step 2. If you want to change the music parameters, simply hit the three-line menu button > Preferences > Convert. Here you can adjust the output format, channel, sample rate, and bit rate.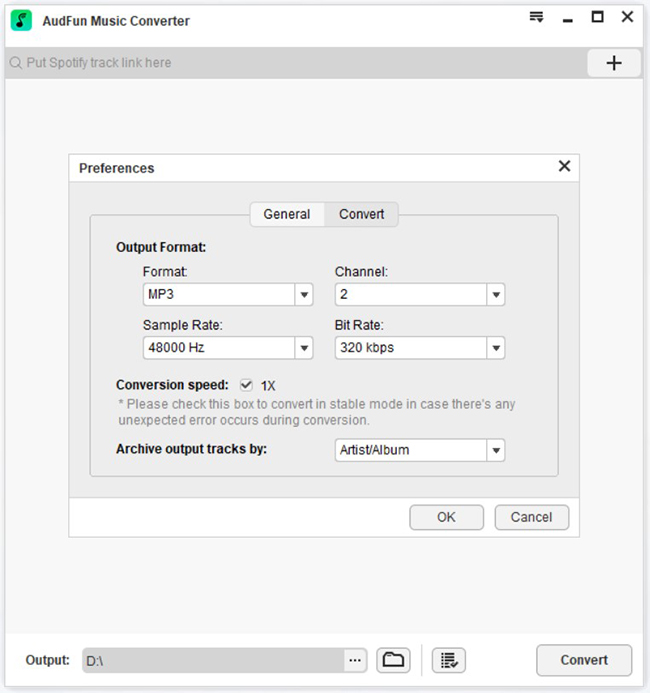 Step 3. Next, you should hit the Convert button to start the conversion. And All of the downloaded Spotify music will be saved in the destination folder. You can locate them by clicking on the Converted button.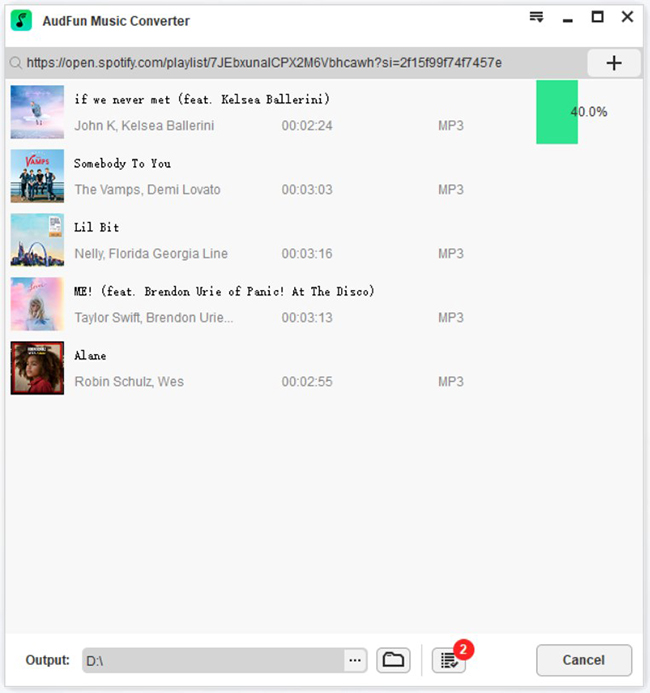 After that, you may listen to your favorite Spotify music and do not need to worry about Spotify not playing songs. And all the downloaded music can be transferred to other devices for offline playback.
---
Part 4. The Bottom Line
With the solutions listed above, you now know how to fix the problem of Spotify not playing music. In addition, AudFun Spotify Music Converter is highly recommended here for downloading and converting any content from Spotify without a paid subscription. Anyway, we hope this guide is viable for you. Hope you enjoy your Spotify music anytime, anywhere.