The Spotify and Deezer programs entertain music lovers to the core. Their skillful streaming features and their easy accessibility attract the users in no time. You would have come across many streaming applications in the digital space. Choose the perfect one that meets your needs without any issues.
In this article, you will learn about Deezer vs Spotify and insightful facts about it. An interesting discussion is ahead and surfs then carefully for better enlightenment. The Spotify vs Deezer environment seems to be flexible and you can play your favorite soundtrack effortlessly. Both the application engages the listeners and makes them feel the value of music using its overwhelming quality factors. Scroll down to explore the insights on both Spotify and Deezer streaming applications. From the discussion, you can finalize the reasonable app for better results.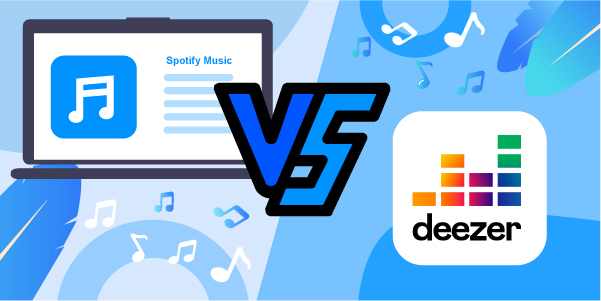 ---
Part 1. Similarities between Spotify vs Deezer
Both Spotify and Deezer are music streaming apps that offers added features through their premium subscription. More than a million soundtracks with different languages excite the users in no time. These streaming apps deliver the music tracks with utmost quality features. Listen to your favorite songs on any gadgets without compromising on any factors. All the playlists are easy to access and you can play them in your comforts. The albums are well-organized to reach out for the desired soundtrack comfortably.
Both Spotify vs Deezer plays MP3 file format audio tracks and has precise quality attributes. There are specialized media players are available in the digital market to play the audio tracks with utmost quality.
Had you ever heard about the Statistics released by Spotify every December? It is 'Listening Statistics' that are designed in an interactive graphic form and displays the user's activity on Spotify. This is known as Spotify Wrapped. Every user receives these statistics at the year-end to realize their Spotify usage. It contains details like the song listened to the most, total minutes spent on listening to music and your favorite artists.
In Deezer, you can find a similar feature named as Stateeztics app that updates the activities on daily basis. You can check the songs listened to on that day and find the top tracks accessed in the last 30 days. These are the similarities between Spotify and Deezer.
In both the streaming apps, if you want to listen to advertisement-free soundtracks, then opt for its Deezer premium vs Spotify premium versions. Deezer Elite vs Spotify provides uninterrupted music services in this scheme.
The minimalistic design makes Deezer and Spotify impress the users quickly. The performance is invaluable and seamlessly supports the expectations of the users. The playlists and songs are well-organized for quick access and you can reach out for the desired ones in no time.
---
Part 2. Differences between Deezer vs Spotify
Deezer vs Spotify: Social Features
The major difference between Spotify and Deezer is that Spotify has added social features when compared to Deezer. Spotify allows to follow up the friend's profile and assists in collaboration. You can witness their activity on Spotify like the recent playlists accessed or listened to. It allows you to share your favorite playlists from Spotify to any social media effortlessly.
If you feel to hide your Spotify activity from friends, then disable the share feature in the 'Friend Activity'. This functionality outstands when compared to the Deezer streaming application. It is difficult for the Deezer streaming app to monitor the friend's listening activities. Spotify allows you to add Spotify songs on social media walls like bumble and Tinder. There exists a partnership and Spotify aids inflexible use. Additionally, Spotify is integrated with Google Maps and Waze.
Deezer vs Spotify: Sound Quality
Another factor that makes Deezer set out when compared to Spotify is that the audio quality. Deezer has introduced the Hi-Fi settings that play the FLAC files without any loss. This feature in Spotify has been recently announced and it had entered the market a bit delay than Deezer.
The Deezer HiFi requires a special subscription fee and you need to pay for extra fun with your desired playlists. The Deezer vs Spotify bitrate is also different. The basic free version of Deezer has audio quality at 128kbps in MP3 files. The premium version of Deezer has 320kbps. There are options to adjust the audio quality factors based on the requirements. This feature serves you best when you are trying to download FLAC files that occupy more storage space.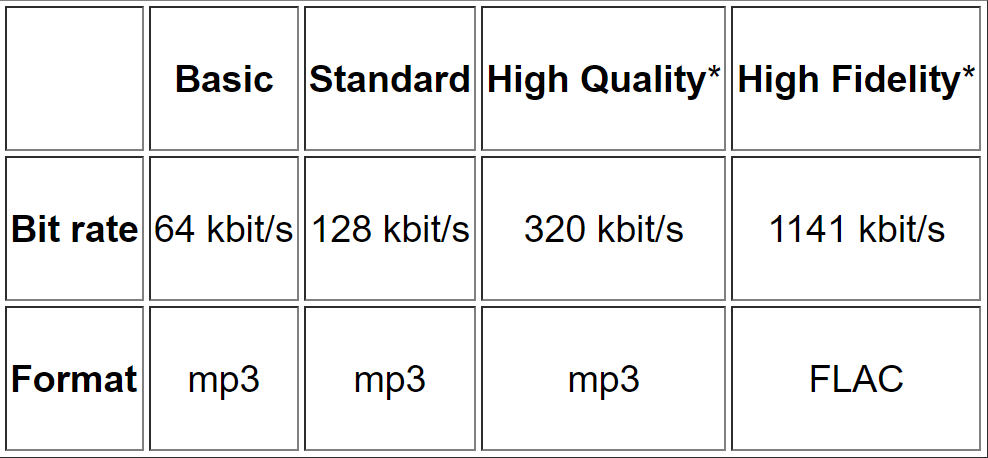 In the case of the Spotify app, at present, it supports lossy file options like AAC and Ogg Vorbis. The free version plays the audio quality at 160kbps. The premium version seems to be like that of Deezer. In Spotify, you can switch between streaming and download quality as per your needs. The Spotify HiFi version has given access to limited regions and this format of streaming acts as the strongest competitor in the online entertainment grounds.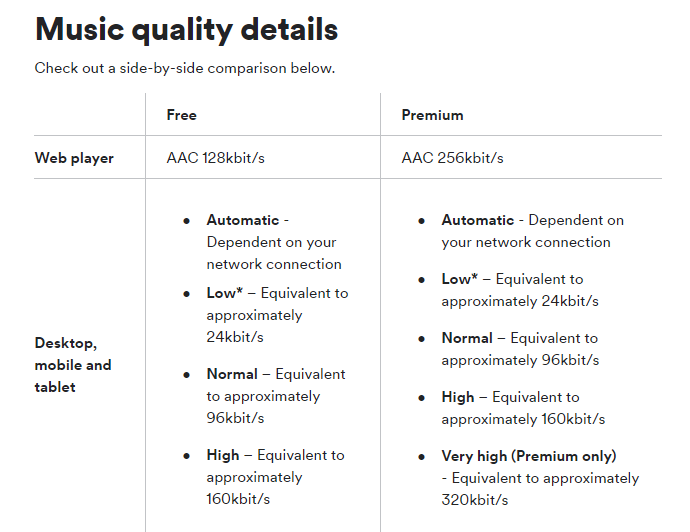 Extra Tips: For Spotify users, if you want to get better quality of Spotify music without Spotify premium, you can use the AudFun Spotify Music Converter to help you. With this tool, you can adjust the sound quality, bit rate, etc. of Spotify songs as you want. Then you can download and convert Spotify songs to MP3, WAV, and more plain audio files. And then you can listen to Spotify music songs offline anytime and anywhere.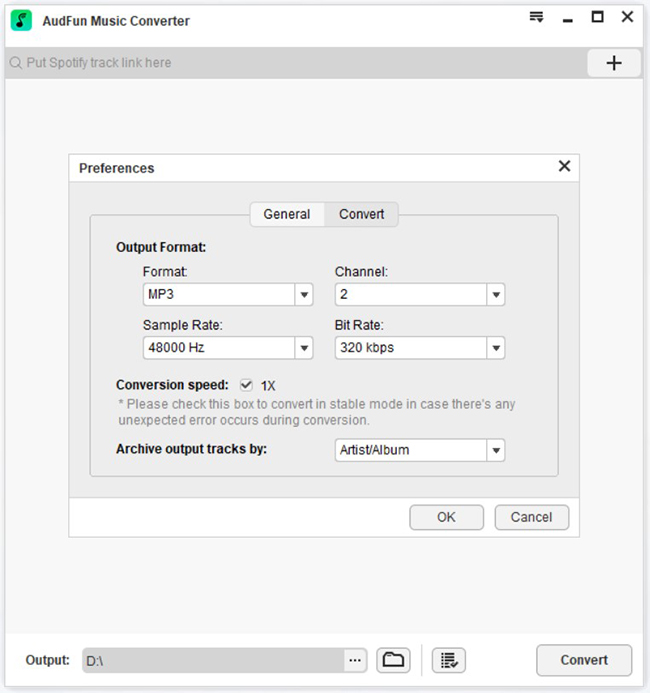 Deezer vs Spotify: Podcasts
You must be aware that both the live streaming applications play podcasts. Do you know that Deezer has a unique option in accessing the podcasts shows? When you have limited time available at that moment to spend with Deezer and if you are interested to listen to podcasts, then search for them based on the duration factor. It is quite exciting, am I right? Yes, it is a cool feature in Deezer and this is not present with Spotify.
In Spotify, you can hunt for desired podcasts using topic, popularity, network. The Spotify app has exclusive podcasts when compared to that of Deezer. The unique deals like 'The Michele Obama'. In Deezer, you will find usual podcasts without any special attributes.
In Spotify, the artists can post a few details about them on the 'About Page' wall. This feature is not available with Deezer. This environment helps the artists to connect with their fans by displaying their playlists.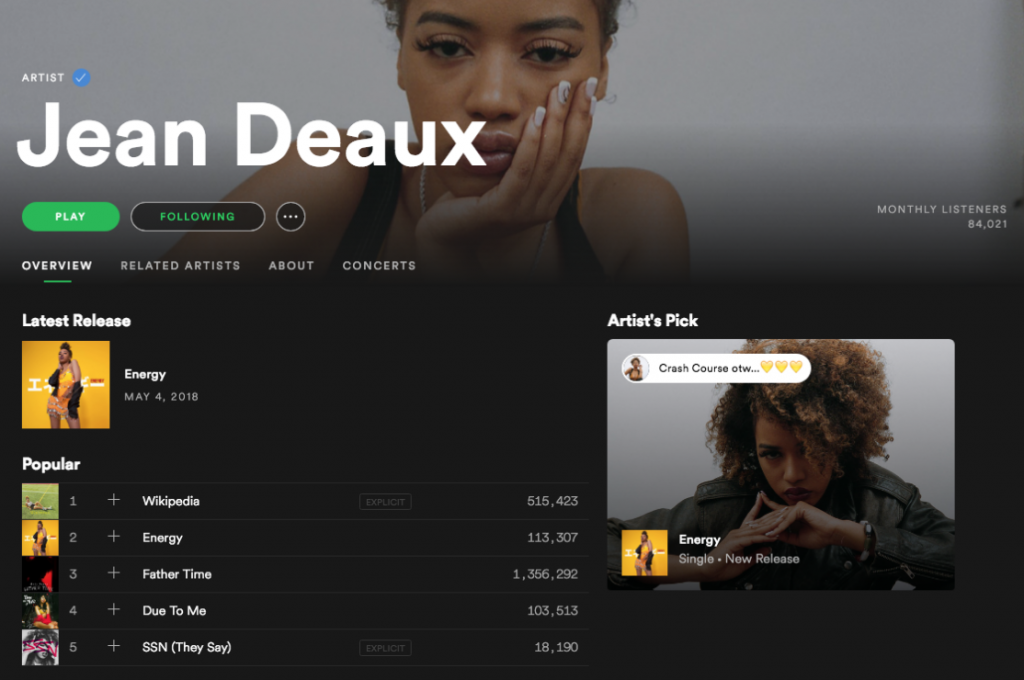 Spotify vs Deezer: Accessibility
When you take a closer look at its accessibility, the Deezer leads the Spotify platform. Deezer is available in more than 180 countries whereas Spotify is accessible only in up to 78 countries.
Deezer vs Spotify: User Interface
Spotify has a killer interface and it is possible to try some customizations. The Spotify algorithm is sharper and it senses the activities of the users to create playlists based on the data collected on their song selections.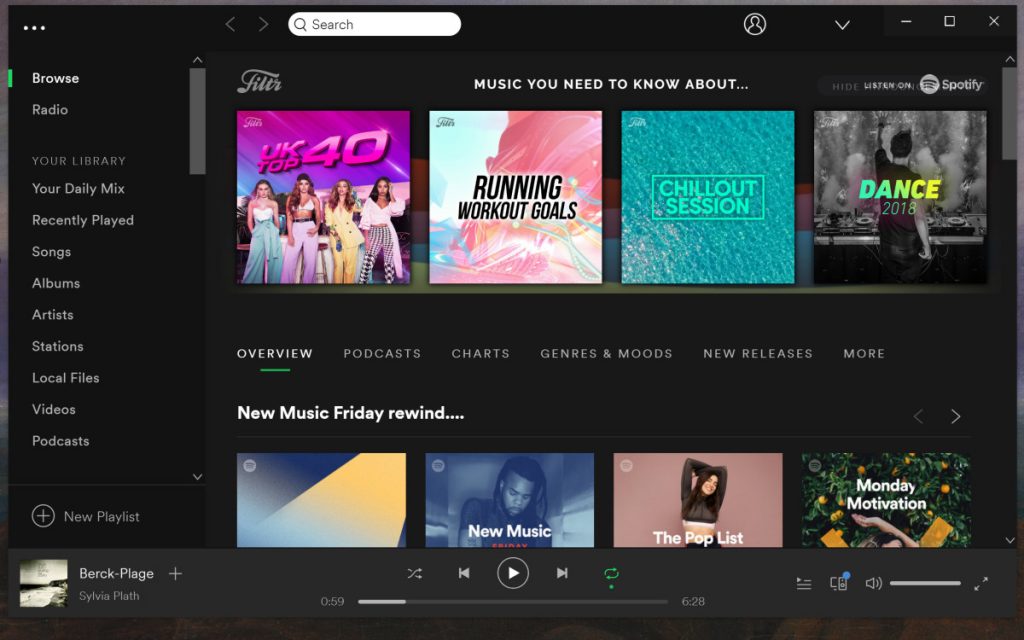 In Deezer, the user interface carries a unique format called FLOW. It works like a shuffle radio. Based on your songs like and unlike activities, the FLOW feeds the perfect music collections The Deezer allows you to connect with three devices. If you want to add another device, then remove one connection from the three, and then add a new one. When you extend the scheme to a Family plan, then this restriction disappears.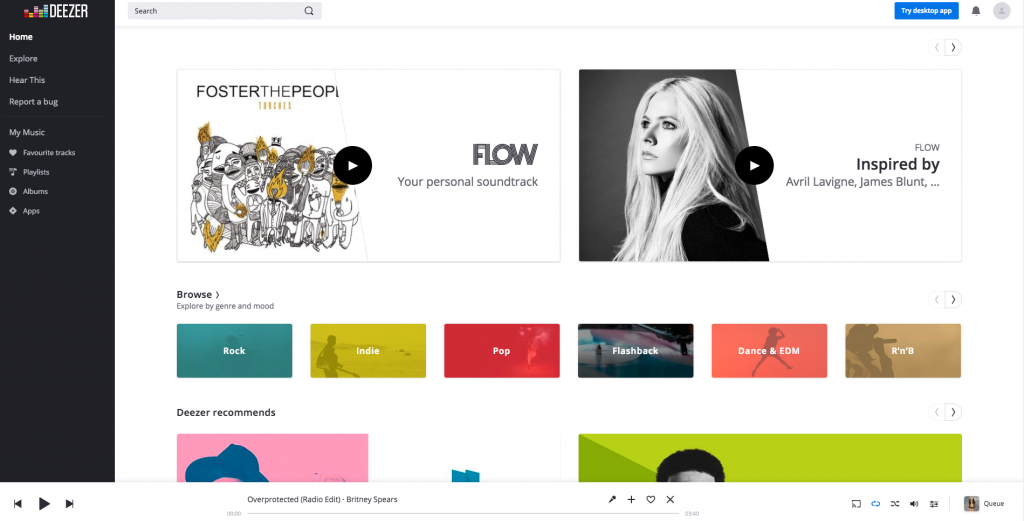 In short, though both applications are unique and inspiring in their way to add comforts to music lovers. You can enjoy a flawless music streaming experience when you connect with Spotify vs Deezer programs.
---
Part 3. Conclusion
Thus, the above discussion had given you insightful ideas on Deezer vs Spotify apps. Now, you can differentiate between these two live streaming programs and choose the one that inspires you a lot. The foremost goal of these two programs is to provide the utmost entertainment to valuable users. The extent to which they meet the needs of the users varies.
It is high time to select either Deezer vs Spotify using the above data. You had better understandings of the similarities and differences between these two applications. A detailed study on these streaming programs was displayed above. Connect with this article to explore exciting facts on entertaining applications like Spotify vs Deezer. Discover the features for optimal utilization of the programs available in the digital space. Stay tuned for more reliable details on Deezer and Spotify.