GoXLR is a perfect tool for broadcasting, mixing sounds, and gaming. But for music streaming, Spotify is not available on GoXLR. Therefore, Spotify users search for ways to add Spotify tracks to it. If you are also searching for ways to solve the issue of how to get GoXLR Spotify to work, you are at the right place to solve your query.
This article will provide you with detailed information about both Spotify and GoXLR, their usage, and their benefits. Moreover, we'll introduce the most useful and professional tool, AudFun Spotify Music Converter, for downloading and converting Spotify music to audio formats supported by GoXLR.
This fantastic tool will convert your favorite Spotify songs, albums, and artists at a fast conversion speed in high quality. You'll be provided with the step-by-step guide to learn how to add Spotify to GoXLR for use. Read ahead.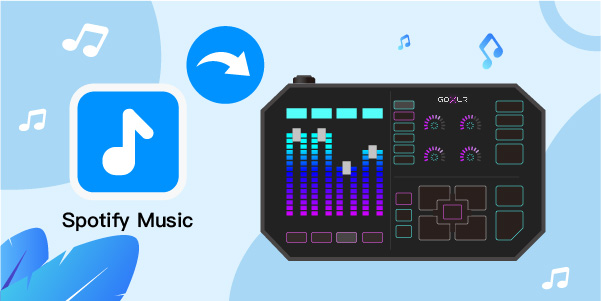 ---
Part 1. Know More about Spotify and GoXLR
This section will provide you with detailed knowledge about Spotify and GoXLR. Firstly, we see what Spotify is and what it offers.
What Is Spotify?
As a music lover, you must have some knowledge about Spotify. We'll add more information about Spotify to your knowledge.
Spotify is a service that provides you access to millions of songs all around the world. It offers its users the recommendations according to their taste and creates music and podcasts collection and many other enjoyable features.
If you are only interested in Spotify music, Spotify is an accessible interface. Still, you can also upgrade your account with a premium subscription, which you can then connect and play Spotify on various devices such as tablets, phones, computers, TVs, speakers, and cars.
It supports creating playlists of your favorite songs, albums, and artists and downloading them offline for listening. But the Spotify music is copyrighted, the downloaded music files can only be available during the subscription period. To get it offline without restrictions, you can convert the music files to MP3 audio format and listen to them on your preferred device with the help of the best Spotify playlist downloader.
Now we'll see what GoXLR is and what are its salient features.
What Is GoXLR?
GoXLR is a revolutionary product by TC Helicon in broadcasting, sound, and gaming. It is a hardware and software-enabled tool that edits voices and mixes sounds. GoXLR is available in all sizes, from large to mini sizes. Its price is above $500, which is a little high for all to use. Still, a product that provides all audio hardware and software in a single tool is worth purchasing for users interested in music mixing, broadcasting, and gaming.
It is a device with a 4-channel mixer feature that enables you to mix your sounds quickly. It also provides high-quality effects that are only available in professional studios.
---
Part 2. How to Connect GoXLR Spotify – Tool Required
Firstly, it's essential to know that Spotify music is not available on GoXLR. Spotify allows its users to listen to Spotify music offline only in Spotify Music Library. But there is an effective way to listen to Spotify music on it. You can download and convert your favorite Spotify music to MP3 or WAV audio formats compatible with your GoXLR device. For this purpose, you need to use a third-party tool.
We'll introduce you to the best music converting tool named 'AudFun Spotify Music Converter.' It'll download and convert Spotify music to audio formats like MP3 and WAV supported by GoXLR. By using this fantastic music conversion tool, you can easily listen to songs from Spotify on your GoXLR offline. Let's look at the features of AudFun Spotify Music Converter.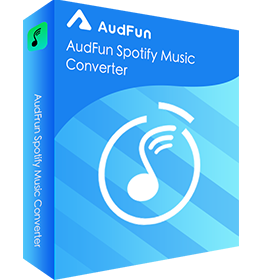 Key Features of AudFun Spotify Music Converter
Convert Spotify music files to WAV, MP3, and other output formats
Offer well management of the saved Spotify songs with ID3 tags
Download Spotify music at a faster speed which is up to 5X
Provides high-quality output content from Spotify
---
Part 3. How to Convert Spotify to GoXLR
Now, you are fully aware of this amazing Spotify music converter. Before starting the process of how to get Spotify GoXLR download, ensure to install and launch AudFun Spotify Music Converter on your Mac or Windows computer. Once you've installed the AudFun software, it'll automatically link Spotify to its interface.
Step 1 Add Spotify music to AudFun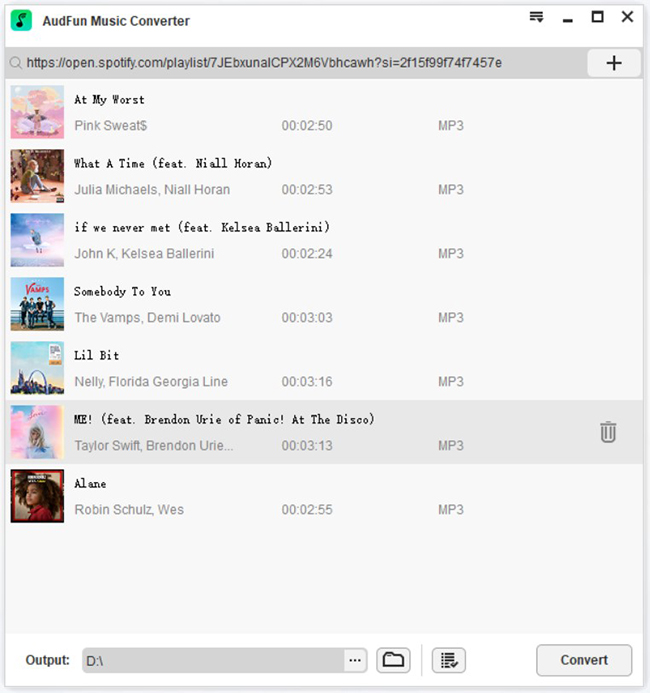 The first step is to add Spotify music to AudFun Spotify Music Converter. You can add songs by dragging and dropping them to the main interface of the AudFun. Or you can copy the link of the track and paste it to the search bar of the AudFun software, then tap on the 'Add' button.
Step 2 Set the Spotify output preferences for GoXLR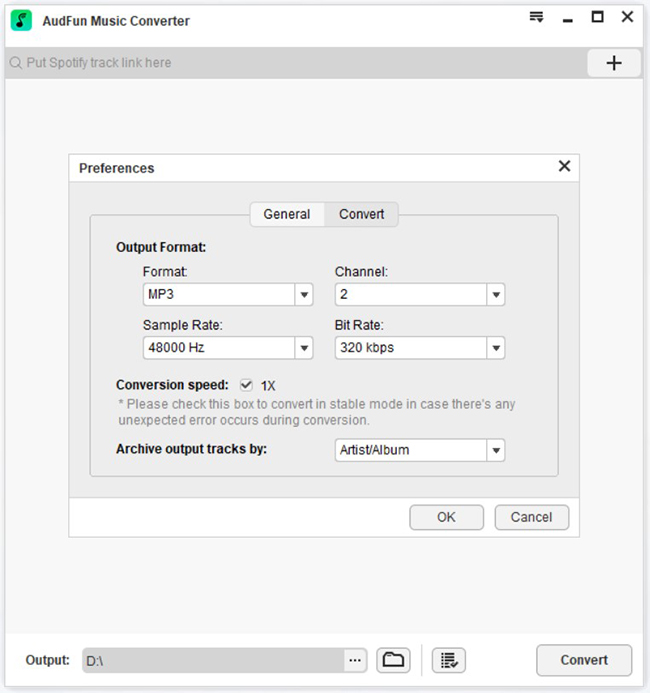 After adding your selected Spotify music tracks, you must set the output parameters supported by GoXLR. Tap on the 'Menu' present in the upper right corner and select Preferences. Set the output audio format of Spotify to MP3 or WAV according to your GoXLR. You can also set channel, sample rate, and bitrate.
Step 3 Convert the Spotify music to MP3 for GoXLR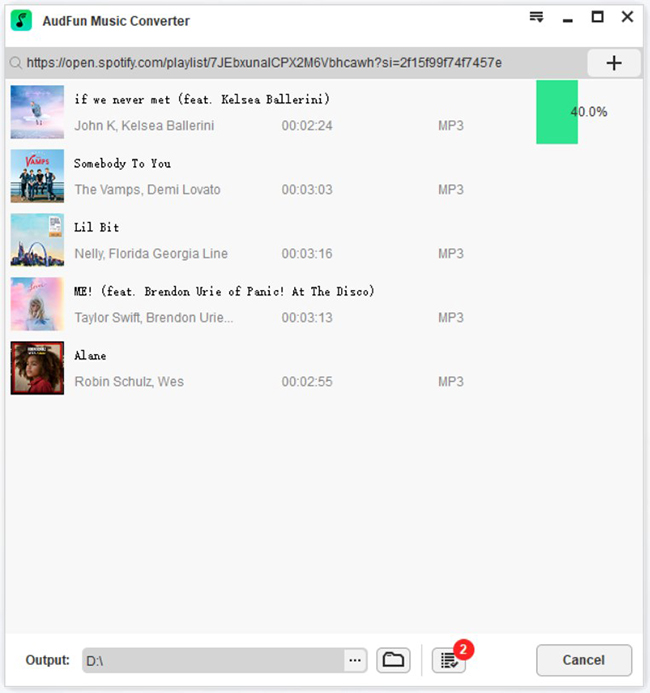 Once you've set the output parameters, click on the 'Convert' button to start the downloading. After the process is complete, the converted songs from Spotify will be available in the local folder of your computer. With the songs saved on the PC, you can easily listen to Spotify offline without premium on any device.
You're now one step closer. Let's find out how to add Spotify to GoXLR next.
---
Part 4. How to Use Spotify on GoXLR
You have successfully converted Spotify music files to MP3 format on your Mac or Windows computers. You have to make changes in the settings of GoXLR so that you can play the converted songs on your GoXLR. The process for how to connect Spotify to GoXLR is as follows:
Step 1: Open the GoXLR app and choose the 'Sampler' tab.
Step 2: Now, choose the library in which you want to have the selected sample, such as A, B, and C. And select the button to play for that specific sample.
Step 3: Open the 'Sample' box and tap on the 'Add' button. The local folder where your downloaded songs from Spotify are present will open automatically.
Step 4: Click on a Spotify song, and it will add to the selected sampler button.
You've now successfully added the Spotify songs you like to it. Listen to the tracks on GoXLR whenever you want to.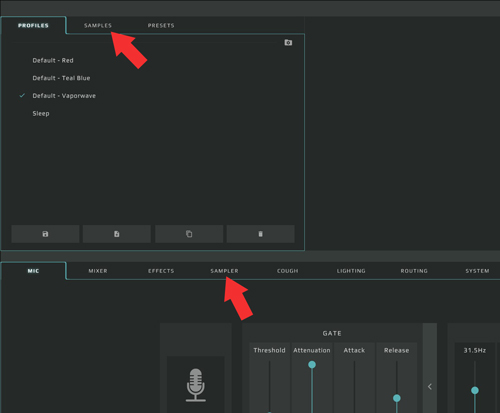 ---
Part 5. In Conclusion
For Spotify users, it wasn't easy to connect, play and use Spotify on GoXLR. But not more, you can convert your favorite Spotify music tracks to WAV or MP3 audio formats via AudFun Spotify Music Converter. This unique tool converts Spotify in high quality with a faster conversion speed and enables you to stream your chosen music from Spotify on multiple devices for free.
In this article, we have provided you with the detailed downloading process for GoXLR Spotify. Follow the given step-by-step guide to enjoy Spotify music on GoXLR unlimitedly.