TeamSpeak is one of the most used software applications, particularly by gamers, but many people use TeamSpeak to communicate with others. This is an excellent VoIP communication system, which can be used to communicate with unknown people as well as friends. TeamSpeak allows gamers to join different channels, find like-minded people, and start chatting with those playing the same game. This VoIP communication was released quite a long time back in 2001, and since then, it has become a go-to place for gamers to connect with other gamers.
Because it's a popular communication platform, along with chat, you can also stream Spotify through TeamSpeak. So, if you want to know how to play Spotify on TeamSpeak, you have come to the right place. This article will guide how to use the TeamSpeak Music Bot to start playing Spotify songs you like.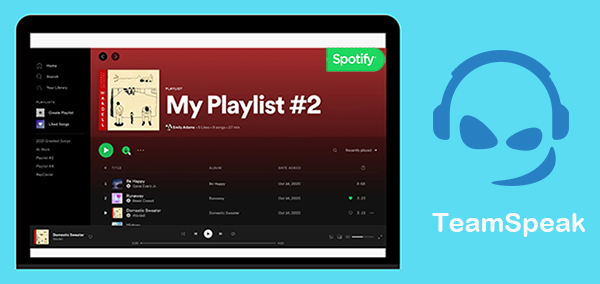 ---
Part 1. How to Play Local Spotify Music on TeamSpeak
For those who don't have a Spotify Premium subscription, it is better to download your favorite Spotify songs on your computer and then play them on TeamSpeak. And here, the recommended tool is AudFun Spotify Music Converter, which has the ability to convert and download Spotify songs, albums, playlists, podcasts, etc., online for free.
This fantastic Spotify music converter and downloader will help you get music downloads for TeamSpeak without limits. Plus, you can convert the music downloads into multiple formats, such as MP3, WAV, FLAC, and M4A, and it will keep the ID3 tags and original quality.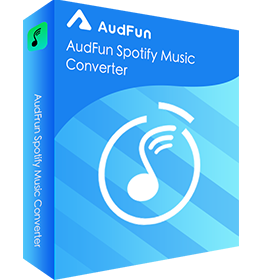 Key Features of AudFun Spotify Music Converter
Download Spotify songs conveniently to listen to them offline.
Download Spotify songs at 5X speed for TeamSpeak.
Convert Spotify to FLAC, MP3, AAC, WAV, and other formats.
The songs will retain their ID3 tags and meta info.
Available on Windows and Mac
1.1 How to Play Local Music from Spotify on TeamSpeak
Step 1 Add Desired Spotify Songs to AudFun Interface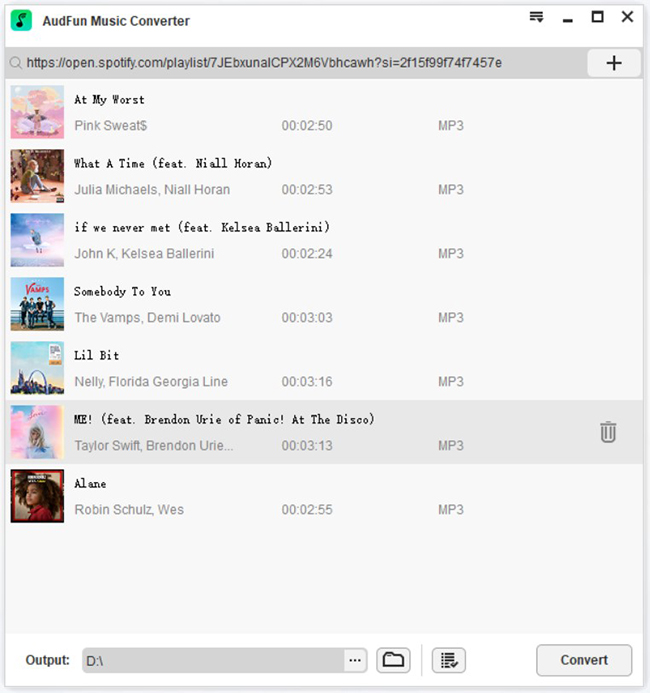 Download and install AudFun Spotify Music Converter, then launch the program. And the Spotify desktop app will be opened automatically. You can drag and drop the music. Or copy and paste the Spotify URL into the AudFun search bar and click the + button to load them automatically.
Step 2 Customize Spotify Audio Parameters for TeamSpeak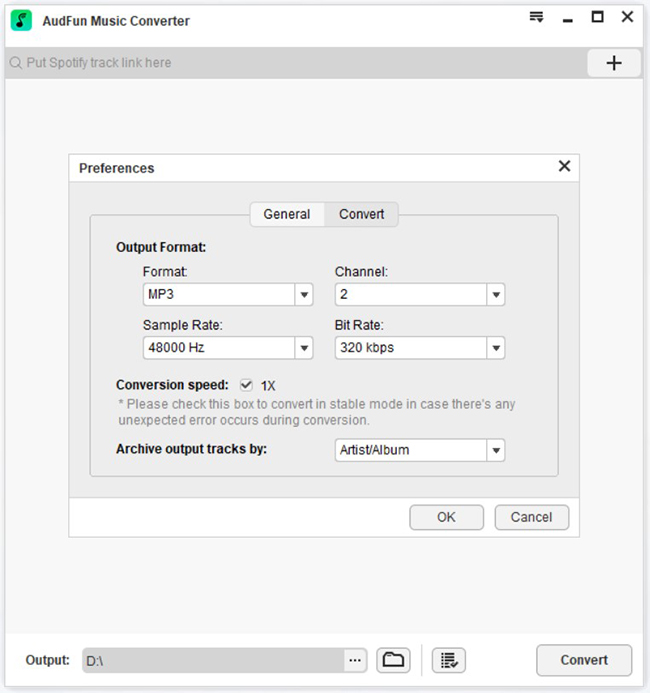 Now, customize the Spotify audio parameters for playing on TeamSpeak. Simply click on the three-line menu in the upper right corner, Preferences > Convert. You can change the output format, channel, sample rate, and bit rate for streaming Spotify through TeamSpeak better. Once done, click on the OK option.
Step 3 Convert the Spotify Songs and Download them for TeamSpeak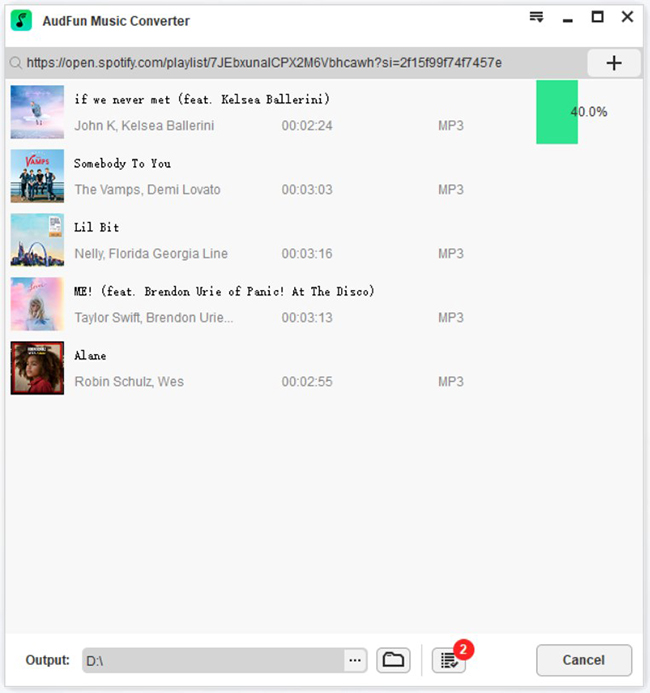 Click on the Convert option at the bottom-right corner to begin the conversion process. The songs will be downloaded to the targeted folder automatically. And you can tap the Converted to locate the target folder.
1.2 How to Add Downloaded Spotify Music on TeamSpeak
Step 1. Download TS3 Soundboard Plugin to your TeamSpeak client.
Step 2. Reopen the TeamSpeak client, and turn to Plugins > Soundboard> Show Playlist. (If you can't find the Soundboard in Plugin, go check if it is enabled in Tools > Addon.)
Step 3. Hit the + button on the new pop-up window. Now you may navigate to the destination folder and add the downloaded Spotify music you want to play on TeamSpeak.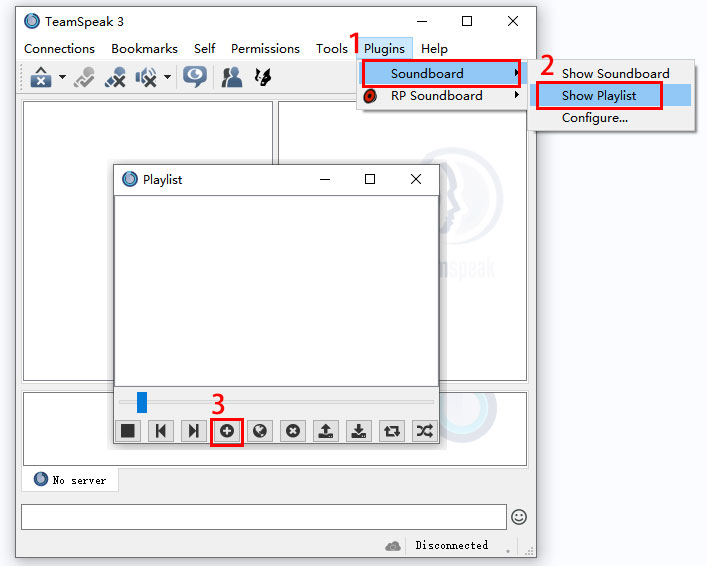 Step 4. After that, you may tap the added music to play Spotify on your TeamSpeak client.
---
Part 2. How to Play Music from Spotify to TeamSpeak via TS3 Bot
Next, let's conveniently find out how to play music from Spotify to TeamSpeak 3 directly. All you need is to have Spotify and TeamSpeak 3 download, and then use a TeamSpeak Spotify plugin, called Virtual Audio Cable.
This Virtual Audio Cable is important to stream Spotify on TeamSpeak. After you have downloaded everything and you are good to go, you will have to refer to the following steps to get started.
How to Use TeamSpeak Music Bot for Spotify Music
Step 1: Browse the Virtual Audio Cable download button. Select 64-bit or 32-bit to download the file, depending on your OS. After installation, it will help you switch between TeamSpeak Music Bot Lines 1 and 2.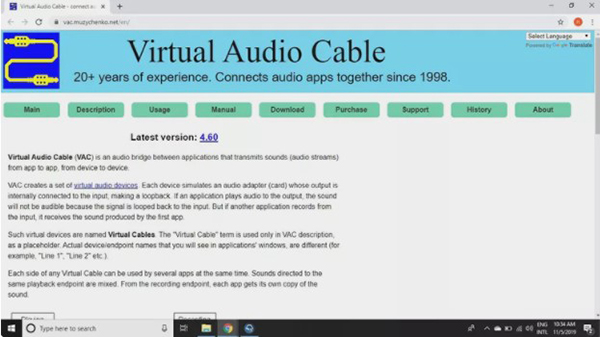 Step 2: Then click on Settings > Identities. Now, click on the Add option to add a new profile. You can name your new profile anything you like. Then click on the OK option.
Step 3: Tap Bookmark > Add Bookmark to add a label name, address, and username. And you will see the Usernames match profile names. In the Identity drop-down menu, click on that, and pick your newly created profile. Repeat the process for the capture and playback profiles, then hit Apply.
Step 4: Hit Bookmark again and right-click on the username you just created, then the main screen will add the new username to it.
Step 5: Go to Settings > Options > Playback, and click on the + sign. Name it and adjust the voice and sound pack volume to be quiet. Choose Playback device and select Line 1.
Step 6: Click on Capture and create a new profile. The capture device must be Line 1, and the voice activation detection should be the lowest. Hit Apply and then OK.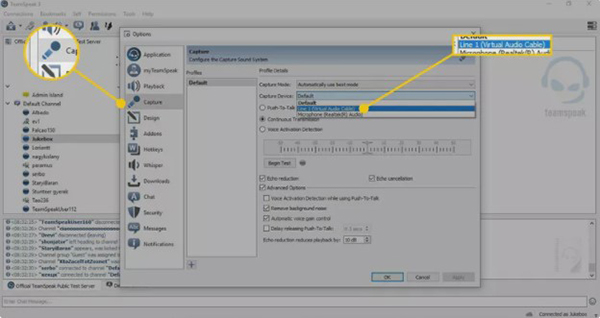 Step 7: Next, download Equalify Pro, click on Settings, and change the audio device to Line 1. And now your TeamSpeak Music Bot will start picking up the songs you are playing on Spotify. And you are done.
---
Part 3. FAQs about Teamspeak Music
Q1: Can you play music in TeamSpeak?
Yes, you can play music in TeamSpeak. To do this, you will need to select the MusicBot option when setting up your server. After that, you can play audio for everyone connected to your server.
Q2: Is there a music bot for TeamSpeak?
Yes, there are several music bots available for TeamSpeak, such as TS3MusicBot. These bots allow users to share music from various sources like YouTube, SoundCloud, etc., and listen to it together as a group.
Q3: How do I play Spotify on TeamSpeak?
You will need a third-party program, like Virtual Audio Cable, to play Spotify on TeamSpeak. Also, you may use AudFun Spotify Music Converter to download your favorite Spotify music to the local folder and then upload them to TeamSpeak for playback.
---
Part 4. In Conclusion
Now, you have learned how to play Spotify on TeamSpeak. You can try the TS3 Music Bot like Virtual Audio Cable to play music from Spotify to TeamSpeak if you have a Spotify Premium subscription. However, if you only have a free Spotify account and want to listen to Spotify songs on different devices, along with TeamSpeak, you should resort to AudFun Spotify Music Converter.