Many users have complained that they encounter the issue with Spotify skipping songs and don't know what to do about that. There must be multiple reasons behind this error. For this issue, you have landed in the right place if you want to know why this issue occurs and what possible solutions can be executed to fix his problem.
In this post, we will explain to you why is Spotify skipping songs in detail. By the way, we will guide you on how to fix Spotify skipping tracks issue with the common solutions and the best method. Now, please follow the guidance below and learn more.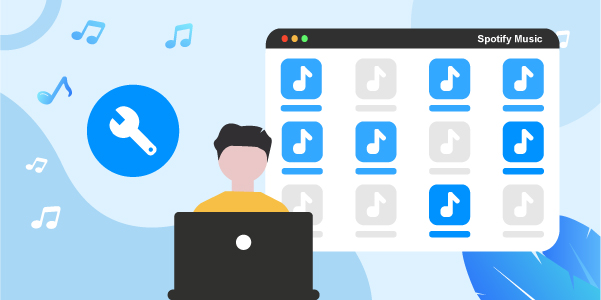 ---
Part 1. Why Does Spotify Keeps Skipping Songs?
Why songs keep skipping on Spotify? This is probably because of the glitch on Spotify's side, and it looks to start between 30 and 45 seconds into a song. Many users have stated this error and feel stuck as the song ruins in the middle of nowhere for no apparent reason. The error comes out from Spotify servers, so in case your Spotify is skipping songs, you can resort to the Internet to look up whether others have a similar error or not.
---
Part 2. How to Fix Spotify Skipping Songs Issue
To find out how to fix Spotify skipping songs, check out the following methods and choose your favorite that you think will work for you.
1) Check the Internet Connection on Your Device
Are you wondering why my Spotify keeps skipping? There is always this possibility that this error is related to your network, so you should check the network cables and routers initially. You also need to ensure that the wires are attached in the right place. In case of using WiFi, you can restart your router.
2) Restart Your Device
To resolve Spotify is skipping songs, you can try out and restart your device. There can always be the possibility that something wrong could happen to apps that are on your gadget when it isn't causing trouble, so by restarting your device, there is a chance that may solve the issue.
3) Log out/in Your Spotify Account
Step 1. At the start, go to the official website of Spotify and log in to your account.
Step 2. Press Profile > Account > scroll down and tap the option of 'SIGN OUT EVERYWHERE'.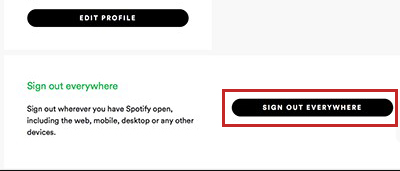 4) Uninstall and Reinstall Spotify App
Step 1. Just write control in the search box on your computer, tap the best match Control Panel to launch it.
Step 2. Here in the Control Panel window, choose the option that states 'View by Category' and press 'Uninstall a Program' that you will find under the Programs section.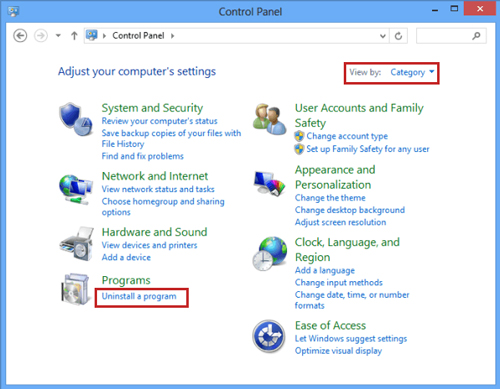 Step 3. Look for the Spotify entry on the programs list, right-click the game and choose 'Uninstall'. After that, you can verify any dialog boxes which may pop up.
Step 4. Go for the on-screen commands so you can uninstall Spotify from your PC.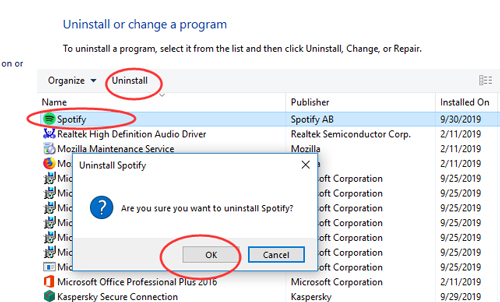 Step 5. Then launch File Explorer, navigate to the following path, and remove the Spotify folder in the Roaming folder: C:\Users\YOURUSERNAME\AppData\Roaming\Spotify
Step 6. In the end, download the Spotify application from their website, go for the commands to install it on your PC, and check if that Spotify skipping songs issue has been fixed.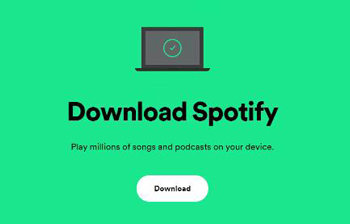 5) Clear Spotify App Cache
Step 1. The error Spotify keeps skipping to next song can be fixed by forcing close Spotify.
Step 2. Now back up your Spotify music cache by renaming the storage folder to clear Spotify cache. Go to the following link:
Windows: C:\Users\USERNAME\AppData\Local\Spotify\Storage
Mac: /Users/USERNAME/Library/Caches/com.spotify.client/Storage/
Linux: ~/.cache/spotify/Storage/
Step 3. In the end, rename the folder and restart Spotify.
6) Lower the Streaming Quality
To resolve Spotify skipping tracks, remember that if you're streaming Spotify music in high caliber, the song may get stopped or skipped when the web climate isn't suitable. Bringing down the streaming quality will resolve the issue.
7) Check the Storage of Your Device
Step 1. Navigate to Settings > General > iPhone Storage where you will see a list of suggestions for optimizing the storage of your device.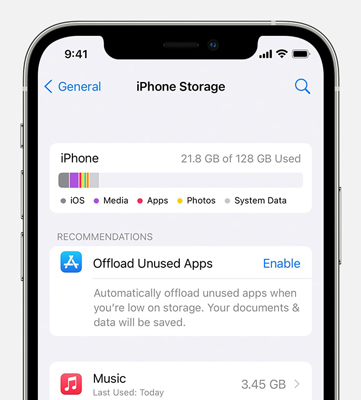 Step 2. You also need to check if it is time to update the OS. For an iOS, go to Settings > General > Software Update. You will see that the screen will display if an update is available.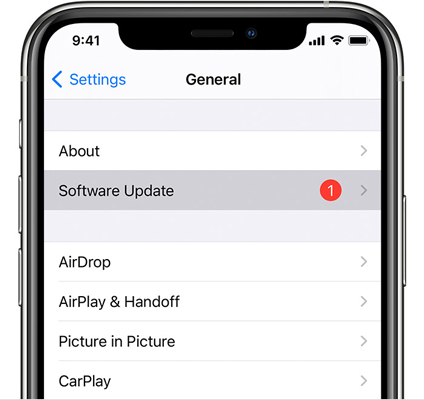 8) Go to Offline Mode
This is the last method in our list today when one needs to solve music skipping on Spotify. You can try the offline mode to enjoy Spotify songs if you had downloaded the songs already. If so, you don't need to use the internet connection and the songs skipping on Spotify are those songs unavailable offline.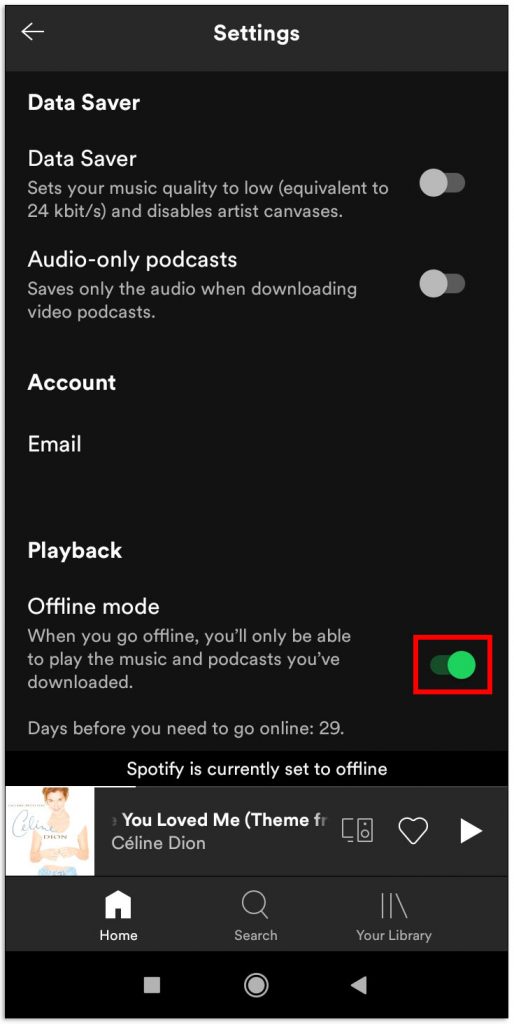 ---
Part 3. How to Fix Spotify Skipping Tracks – Best Way
To resolve the error when you are having trouble with Spotify randomly skips songs, you can fix it once and for all by using AudFun Spotify Music Converter. This is one of the finest music converters in the market and falls under the category of all the best converters. It is easy to use, and you can download and convert your preferred Spotify music files into common formats according to your need.
Using this tool to download the Spotify songs, you can keep the ID3 tags the way you like. It includes the year in which the album was released, the artist's name, album name, and more. The conversion speed is 5 times faster, so if you are in need of a quick-to-download Spotify music option, then AudFun Spotify is your best call.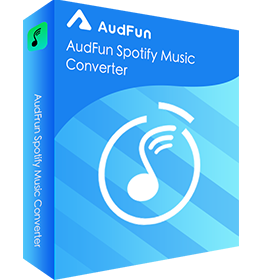 Key Features of AudFun Spotify Music Converter
Converts and downloads the Spotify music to multiple audio formats
The conversion takes place at a faster rate and occurs without any data loss
Store Spotify playlists in local and listen to them in an offline mode
Manages the downloaded Spotify songs optimally with ID3 tags
How to Download and Convert Spotify Music for Offline Use by AudFun Spotify Music Converter
Step 1 Set up the AudFun Spotify Music Converter and add Spotify songs into it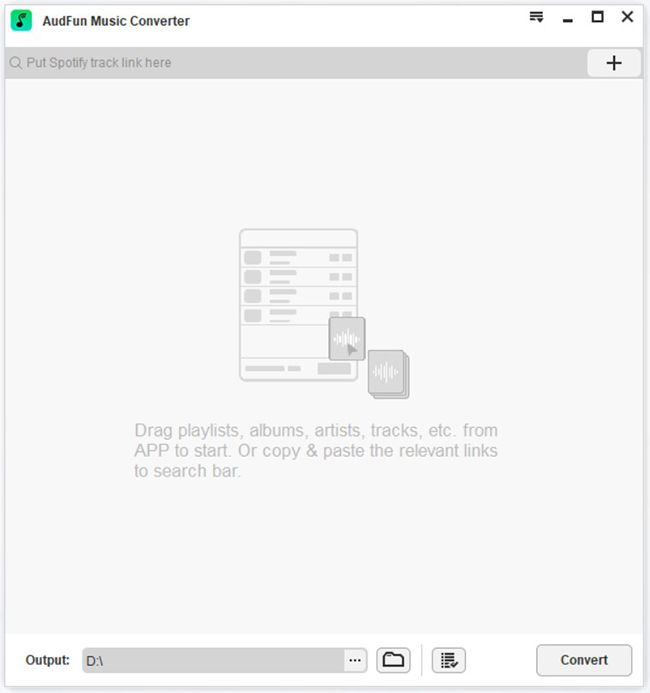 Open the AudFun Spotify Music Converter for Mac or Windows on your computer. Then find and drag & drop Spotify music that you like to convert from the Spotify app to the AudFun interface. You will also observe that the Spotify music will be loaded through automatic processing to the AudFun main interface.
Step 2 Customize output audio parameters for Spotify music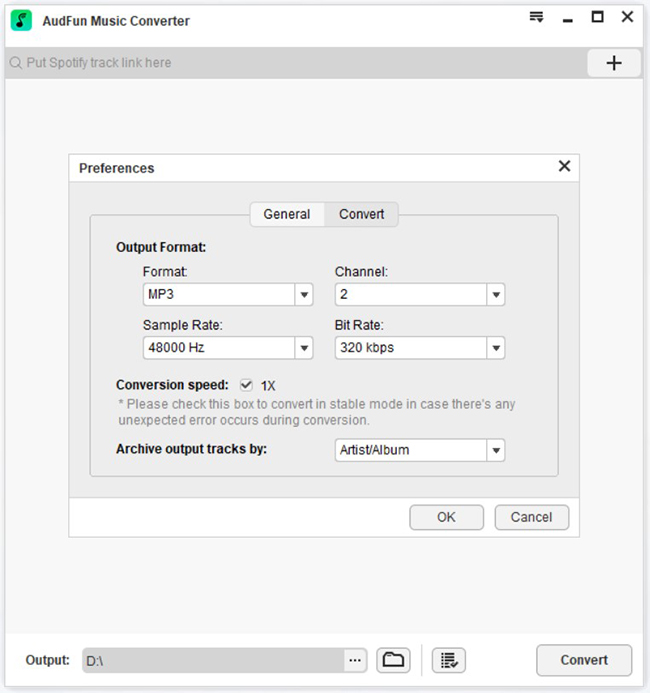 On Mac computer, tap the AudFun Spotify Music Converter for Mac from the Apple menu bar and select Preferences > Convert option to organize Spotify output format as MP3 or any other file format.
Or on Windows computer, hit on the Menu icon from the upper-right corner on AudFun, then choose 'Preferences' > 'Convert'. Then you can also go on to reset the output audio parameters for Spotify songs as you want. Also, in the settings window, you can alter the channel, bit rate and more according to your needs.
Step 3 Download Spotify songs to fix Spotify skipping songs issue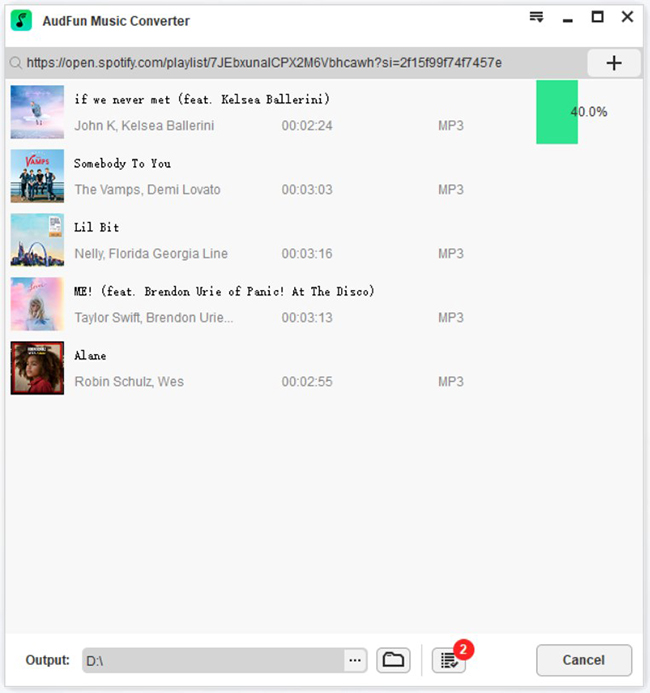 In the end, hit on the big 'Convert' button to download and convert Spotify to MP3 or other formats that you chose. After that, you can get the local Spotify songs and you can play them in offline mode. Then the songs keep skipping on Spotify issue will be fixed.
---
Part 4. Final Words
For the question 'why does Spotify keep skipping songs', now you can find the reasons and solutions from the post here. The above-stated methods in Part 2 are some of the solutions that one can try in need. If one method doesn't work for you, then you can go for another solution.
Or you can try the best tool introduced in Part 3. You can use the AudFun Spotify Music Converter to convert and download Spotify songs as local tracks on your computer. Then you can play them offline on any device to fix Spotify skipping songs easily.