There are lots of music streaming services in the world. This has created an interesting competition among these players. To outdo each other, music streaming services have rolled out many awesome features to attract customers. This has resulted in some form of dilemma for new customers who often find it difficult to choose one service over the other. For example, today SiriusXM and Spotify are some of the best music streaming services. When considering SiriusXM vs Spotify, how will you choose one over the other?
The two services offer great features that can be quite enticing but may live you in dilemma wondering what to choose. To help you make a better decision let's look at a comprehensive comparison of Spotify vs SiriusXM.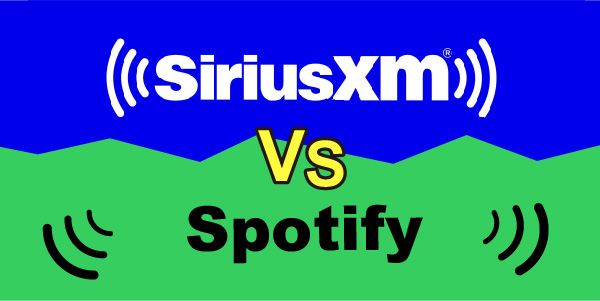 ---
Part 1. SiriusXM vs Spotify: Brief Introduction
What Is SiriusXM
SiriusXM is a satellite radio service established in 2008 in the United States of America. It offers thousands of awesome radio shows, music playlists, and other curated content for users.
It's best known as a car radio service. As an online streaming service, SiriusXM offers users two options the premium and the select options. Subscription to either of the options will give you access to hundreds of radio channels, comedy shows, talk radio, free music, curated playlists, sports shows, and on-demand radio shows. It is thus the best option for people who love ad-free radio. It is also a great option for people looking for a variety of programs and not just music.
What Is Spotify
Spotify is currently one of the largest music streaming services in the world with over 365 million active monthly users. Its 158 million paying customers is even larger than the total user base for most music streaming services in the world. Spotify offers users access to over 70 million tracks and over 2.6 million podcasts. It also has curated playlists and lots of features to help users discover new music.
---
Part 2. Spotify vs SiriusXM: Differences
1. SiriusXM vs Spotify: Music Library
SiriusXM boost over 300 live programming channels that subscribers have access to. In addition, you will have access to over 10,000 hours of archived Howard stern shows. If you want to personalize your own stations, then SiriusXM will give you the features to use to create your own shows and playlists from the millions of tracks in its on-demand library.
Spotify on the other hand has over 70 million songs, playlists, radio shows, speeches, and podcasts in its library. In addition, you get lost in features to discover new songs, albums, or artists. You can also create your own playlists and can download the songs for listening to offline. Podcasts and now becoming very popular. If you love podcasts, then there are many podcasts on the platform on almost any topic you may think of.
2. Spotify vs SiriusXM Sound Quality
Both Spotify and SiriusXM offer high sound quality to their users and that's why they are considered some of the best streaming services in the world.
If you are a free Spotify user, you can stream content in Spotify bitrate at 128kbps quality. However, once you become a paying subscriber your sound quality is bumped to 320kbps. This is one of the best sound qualities in the industry. While the SiriusXM platform provides the music option: Default, High, and Maximum options on its internet radio. They may have better sound quality than AM/FM radio.
Speaking of SiriusXM streaming vs Spotify music quality, which one to choose depends on your own specific needs.
3. SiriusXM vs Spotify: Prices and Plans
Spotify offers two pricing plans: Spotify Free and Premium plans. For a free user, you don't pay anything to access millions of songs and programs on Spotify. However, there are ads in between your listening. In addition, you cannot download songs and other programs for listening to offline.
Spotify Premium will cost you $9.99 per month but get rids of ads and allows you to download songs for offline listening. If you are a student, then you can get a student discount which will lower your cost to $4.99 per month. If you are a family of six members or below, then you can consider the family plan. This will set you back $14.99 per month but all the six members of your family will get an account for use. Alternatively, you can opt for Premium duo which will give you two accounts at $12.99.
| | |
| --- | --- |
| | Spotify Premium |
| Standard Plan | $9.99 per month |
| Student Plan | $4.99 per month |
| Family Plan | $14.99 per month |
| Duo Plan | $12.99 per month |
SiriusXM offers you three main subscription plans: Streaming Music Showcase, Music & Entertainment, and Platinum. The cheapest of the three is the SiriusXM Music Showcase plan which cost $4.99 per month. The rest of two: Music & Entertainment – $7.99/month; Platinum – $10.99/month. However, this plan only allows for streaming content.
The Car+ Streaming plan will correspondingly cost $12.99, $17.99, and $22.99 respectively of the three plans. It gives access to all in-car options as well as content streaming both on your smartphone and on your home smart speakers such as Alexa.
SiriusXM Streaming
SiriusXM Car+ Streaming
Music Showcase
$4.99 per month
(to only streaming music)
$12.99 per month
Music & Entertainment
$7.99 per month
(to stream music and listen to recorded programs and podcasts)
$17.99 per month
Platinum
$10.99 per month
(to stream music, and listen to recorded and live programs)
$22.99 per month
About SiriusXM vs Spotify Premium, both of the basic subscription plans get their advantages, but the price of Spotify is a bit higher than SiriusXM. But if you're considering the Car+ Streaming plan of SiriusXM, that is more expensive.
4. Spotify vs SiriusXM: Availability and Device Compatibility
SiriusXM is available on many platforms. This includes your car stereo, PlayStation, and Xbox, all modern audio statins from Yamaha. Denon and DTS play-Fi, smart TVs such as Applet, LG, Fire TV, Samsung, Roku, and Sony, and smart speakers such as Sonos, Bose, and Alexa among others.
Compared to SiriusXM streaming vs Spotify, Spotify on the other hand is available on limited devices. Mostly the Spotify app can be installed on a smartphone, desktop computers, and smart TVs. You can also use it on a few smart computers.
While it is not possible to play all your favorite Spotify songs or SiriusXM shows on all your electronic devices, this should not stop you from trying. This is because if you have a powerful third-party app such as AudFun Spotify Music Converter you can download all your favorite Spotify songs, playlists, albums, and podcasts to listen to them on any device even if you are a free user of the platform. AudFun Spotify Music Converter is designed to help you download all your favorite Spotify programs and convert them to any format for easy listening on any device.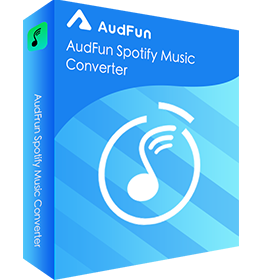 Key Features of AudFun Spotify Music Converter
Retains the high lossless audio quality of Spotify tracks
Download Spotify songs, albums, and playlists even if you are a free user
Convert Spotify songs, and podcasts to many different formats for easy listening offline
Download and convert Spotify songs at 5 times faster speeds
Remove protection from spiffy tracks for easy play on multiple devices
To learn how to use AudFun Spotify Music Converter to download music from Spotify, follow these steps:
Step 1 Download and install the AudFun software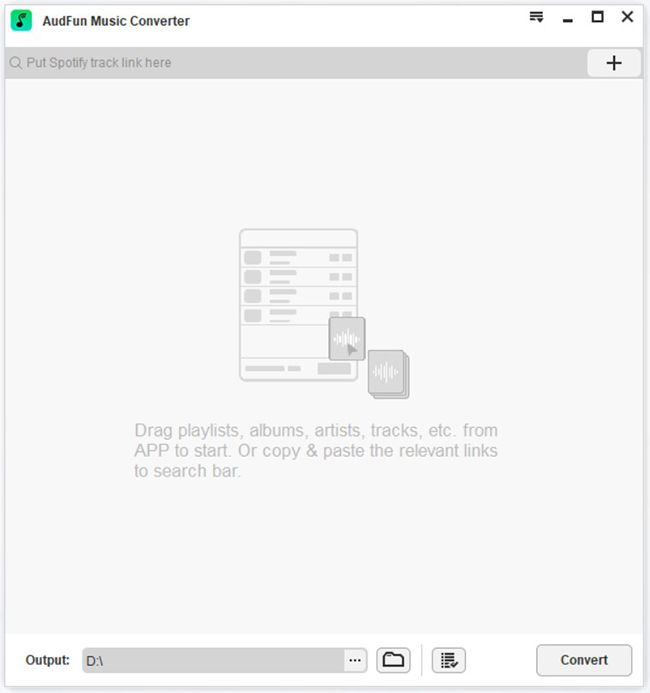 Search AudFun Spotify Music Converter on your browser. Find the official page, navigate the menu bar, and hit the "Download" button. This will automatically download the AudFun Spotify Music Converter on your computer. Once the download is done, install and launch the program. Remember that you need to have your Spotify installed on the same computer to use the AudFun program.
Once you launch the Spotify playlist downloader from AudFun, navigate the menu bar and select the "Register" button. Fill in the required details to activate the program. You will have to purchase a plan to do this.
Step 2 Upload Spotify content you want to download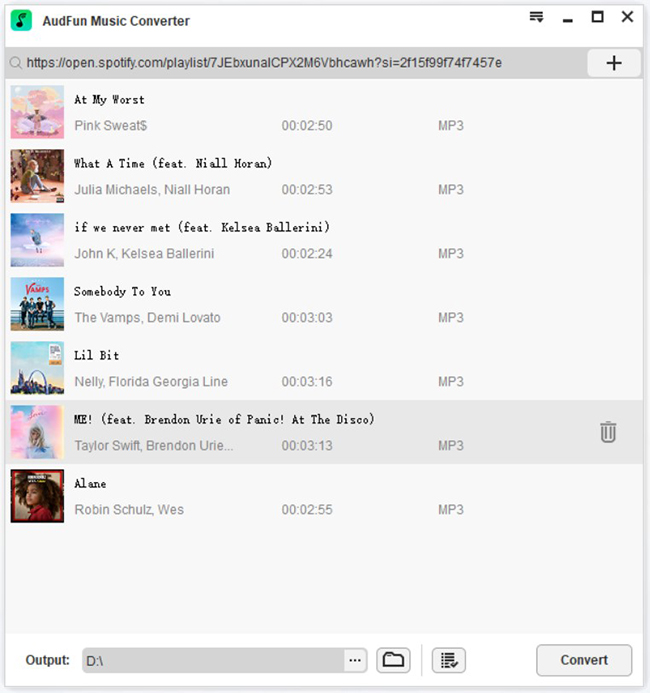 Now open your Spotify app and go to the library. Find the songs you want to download, and then simply drag and drop the songs to the interface of AudFun Spotify Music Converter. Or you can choose to copy and paste the URL of the Spotify playlist to it.
Step 3 Customize the Spotify output format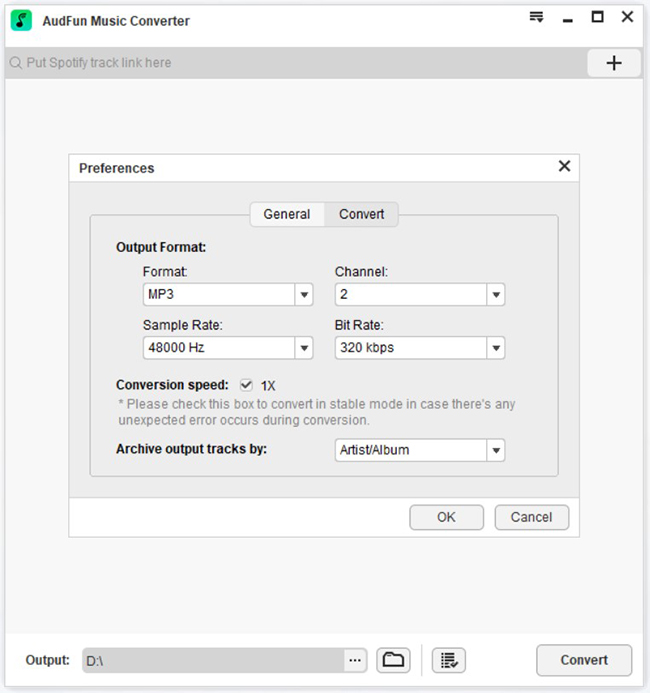 Navigate to the menu bar, select "Preferences", and choose the "Convert" section in the open window. Here, select your preferred output format as MP3, FLAC, WAV, M4B, etc. Change other parameters such as sample rate or bit rate, and then click "OK" to save the changes as default settings.
Step 4 Convert and download your songs from Spotify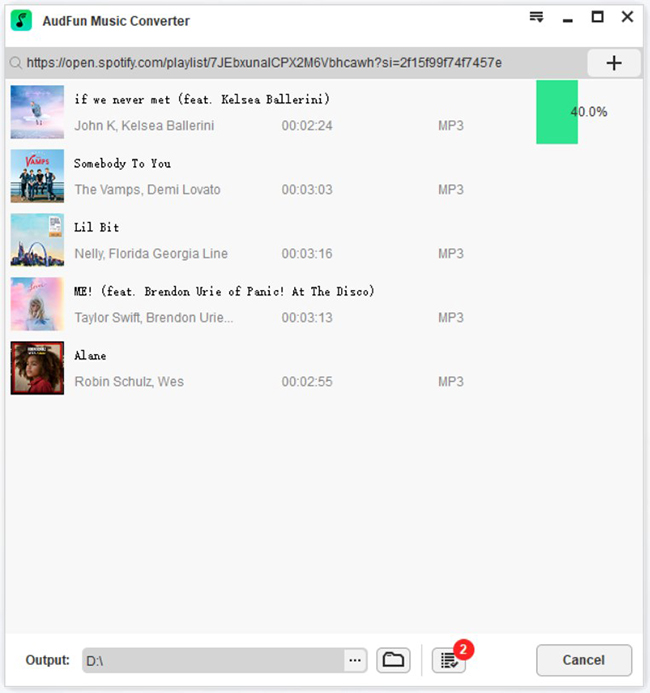 Click the "Convert" button to start the process. After the conversion is complete, you can now select and listen to Spotify offline without premium on any device that supports the music format you just selected.
---
Part 3. Final Words
SiriusXM and Spotify are some of the top music streaming services in the world. They both offer high-quality audio and have libraries with millions of songs, podcasts, radio programs, and eBooks. This comparison about SiriusXM vs Spotify is giving the information that you need to know about the SiriusXM vs Spotify Premium or music streaming quality, etc.
Choosing either one of them should depend more on your specific preference. However, if you want to listen to your Spotify songs on any device, why not consider using AudFun Spotify Music Converter. This is a powerful tool that will help you download and convert your Spotify content into any format while retaining the high-quality Spotify sound.