Friends, weekend, and Spotify – the best combo ever. With Spotify's HD quality audio and an expansive library of pleasant music, you can have the best listening experience. Having said that, we believe the app is not perfect. Even with all the excellent features, Spotify does run into some issues. And one such issue is the Spotify error code 24, also known as Runtime Code 24.
You could be enjoying your favorite music on Spotify when all of a sudden, the app crashes. Even worse, an annoying error popped out of nowhere. The panic is real. You may ask "How do I fix error code 24 on Spotify?" Fortunately, we have found a few ways to correct this error. Besides that, this guide also highlights the potential causes of the Spotify error code 24 and has another method to get rid of it permanently. Let's take a look.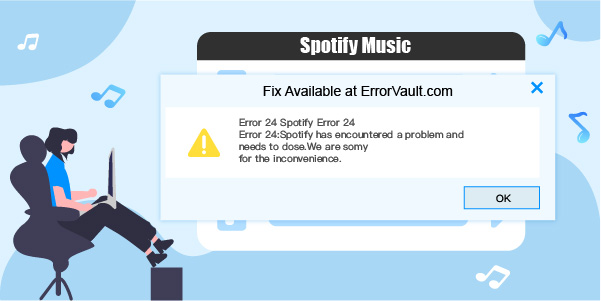 ---
Part 1. What Causes Spotify Error Code 24?
Before heading to the solutions, it is important to understand the possible causes of the error code 24 Spotify. This error code 24 encounters when the Spotify app crashes while it's running and does not involve any faults in the Spotify app. It means the Spotify app simply did not start during its run time, hence the name Runtime Code 24.
Generally, runtime errors occur if incompatible programs are running together at the same time. Other than that, a bad graphics driver, a memory issue, or a virus infection can also cause this error code on Spotify. Here is a detailed discussion on the three leading causes of Spotify error code 24 PC.
1. Error 24 crash: Spotify error 24 crash is commonly triggered when your PC or Spotify's software design is unable to read unique input data. When this happens, the error code 24 blocks any input, and eventually the Spotify app fails.
2. Error 24 memory leak: Perhaps some incorrect coding causes an error 24 memory leak. When this error is triggered, the software operating system gradually slows down until the system resources are depleted.
3. Error 24 logic error: If you are getting the wrong output despite entering the right input on Spotify, it is the error 24 logic error. And Spotify AB's faulty source code is the common cause.
---
Part 2. Spotify Error Code 24: Best 6 Solutions
What if we tell you that the annoying error code 24 on Spotify is easy to resolve? That's right! Here we are going to talk about the 6 solutions that you can fix Spotify error code 24 desktop.
Solution 1. Close Any Conflicting Programs
Some programs are conflicting when they run together, and often cause an error 24 on Spotify. For this reason, closing such programs is a good way to fix this issue. Just follow these steps.
Step 1. Press the Ctrl + Alt + Del keys simultaneously to open the task manager on your PC. It will show a list of all the programs running currently.
Step 2. Navigate to the Processes tab and click each program to highlight it. Then click on end Process to close the program.
Step 3. Doing so, close all the programs one by one until the error code 24 Spotify disappears.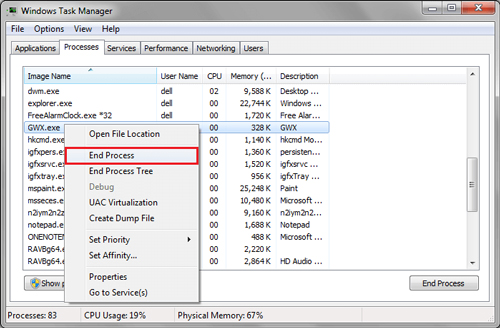 Solution 2. Update Your Virus Protection Program
Virus infections can cause all kinds of troubles and errors in a system including the Spotify error code 24. So, it makes sense to keep your computer safe and protected. But if your virus protection software is outdated, it won't do any good. Make sure to update the existing antivirus program or re-install another program and run a thorough scan on your device to fix any malware.
Solution 3. Reinstall Runtime Libraries
Improperly installed program packages also cause Spotify runtime errors. Thankfully, the solution is easy. All you need to do is uninstall and then re-install the package properly. Here're the steps.
Step 1. Open the Programs and Features option on your Windows computer.
Step 2. Select the Microsoft Visual C++ Redistributable Package and click Uninstall to eliminate the package.
Step 3. Then restart your system and download a fresh distributable program package. This should solve the error code 24 on Spotify.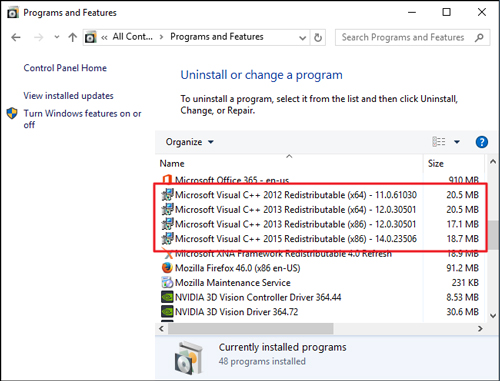 If not solved, move to the next solution.
Solution 4. Reinstall Graphics Driver
A bad or corrupted graphics driver is often the culprit behind Spotify errors. It happens with both Mac and Windows. So, you will need to fix your graphics driver. Here's how to do it
Step 1. On your computer, go to the Device Manager.
Step 2. Find and select the Graphics driver, then right-click on the Video Card Driver option.
Step 3. Press the Uninstall button.
Step 4. Finally, reboot your computer and install the Graphics driver again to check whether the Spotify error code 24 Mac and PC happens once again.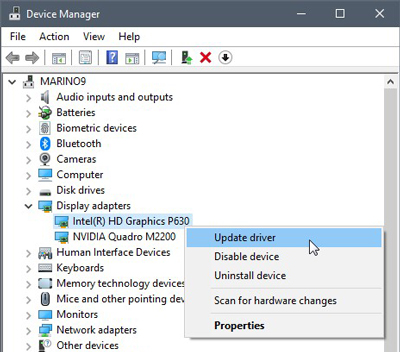 Solution 5. Reinstall Conflicting Programs
When the first solution, closing the conflicting programs does not work for you, try uninstalling and reinstalling these programs. Check out the steps below.
Step 1. From the Start menu, open Control Panel and navigate to Uninstall a program.
Step 2. Highlight to uninstall any conflicting program.
Step 3. Then reinstall the latest version of the program and check if the error code 24 Spotify resolves.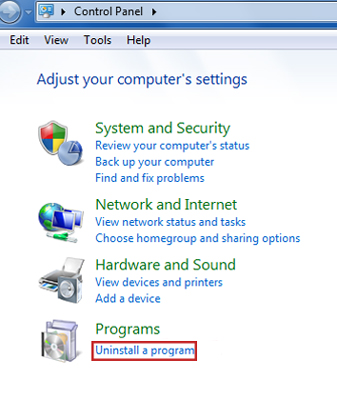 Solution 6. Run Disk Cleanup
Low storage often causes problems for many programs. As the last resort, run a disk clean-up to free up some space on your device. But first, ensure that you make a backup of your important data.
Step 1. Head to the Explorer window and right-click on the Main directory.
Step 2. Then choose the Properties section and hit the Disk Cleanup button.
---
Part 3. How to Download Spotify Music without Premium
No doubt, you will encounter the error code 24 when trying to install Spotify, which is nettlesome and vague. And the error code 24 Spotify may still be unsolved even though you've tried all the above workarounds. You cannot predict when it will happen, therefore, backup, is in the first place. You need to download and save Spotify songs on your computer for offline playing. The best tool to do it is AudFun Spotify Music Converter.
AudFun Spotify Music Converter is an excellent Spotify downloader that specializes in converting protected music from Spotify into local MP3 files. It also supports other popular audio formats such as M4A, FLAC, WAV, M4B, and many more. After conversion, the Spotify tunes are saved as local files on your computer, so you stream those Spotify songs without worrying about Spotify error code 24.
To top it all off, the AudFun app works at a 5X speed while converting the playlists from the Spotify app. Using this tool, you can also customize the output parameters for Spotify, such as sample rate, bit rate, channel, etc. Not to mention the Spotify output audio quality is original and the ID3 tags are retained. What's more, it comes with a user-friendly interface and creative features that are super easy to back up Spotify offline without premium.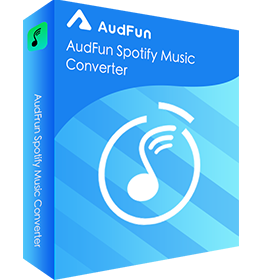 Main Features of AudFun Spotify Music Converter
Listen to Spotify offline without being distracted by Spotify error code 24
Convert Spotify to FLAC, MP3, WAV, M4A and other formats
Offer lossless Spotify output audio quality and retains all ID3 tags
Work efficiently at a 5X speed to save Spotify songs for avoiding error code 24
To inspire you, here is a basic step-by-step guide to downloading Spotify music on your computer using the AudFun Spotify Music Converter. Make sure you've downloaded and installed the AudFun software on your PC.
Step 1 Upload Spotify tracks to AudFun software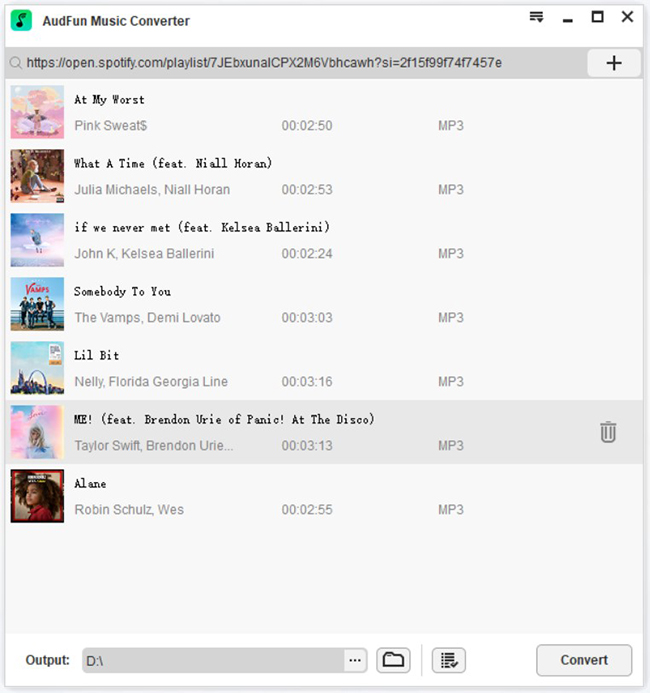 Import your favorite Spotify tracks or playlists into the converter. You can simply drag and drop the track from the Spotify app to the main interface of AudFun software. Or you can copy the Spotify track link and paste it into AudFun's search bar. Then click on the + sign to load the Spotify song.
Step 2 Customize output parameters for Spotify backup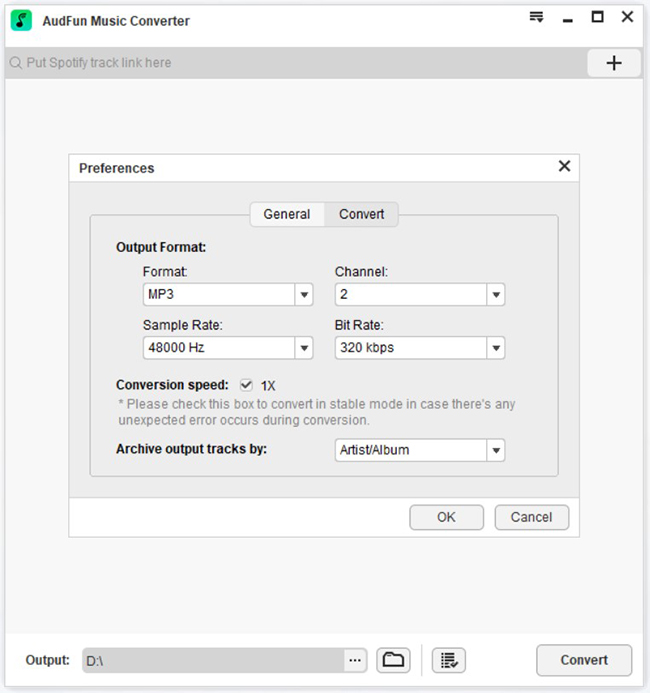 Now go to the menu on the top right corner of AudFun Spotify Music Converter. Then click on Preferences and head to the Convert tab. Choose your desired output format from the dropdown, such as MP3, FLAC, WAV, M4A, etc. Also, adjust other Spotify output parameters like sample rate, and bit rate to suit your needs. After all the settings, hit OK.
Step 3 Convert the Spotify playlist without premium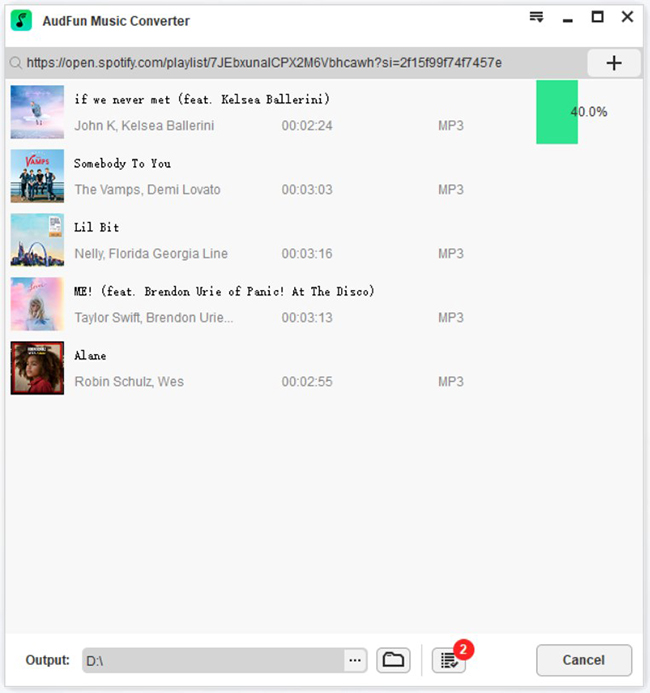 Next, press the Convert button to start the Spotify conversion. It downloads the selected Spotify playlists at 5X speed. When the process completes, locate the converted Spotify songs in the destination folder. You can now listen to Spotify offline without premium anytime on any device, worrying less about the error code 24 on Spotify desktop.
---
Part 4. Wrapping Up
There you go. We have introduced the best 6 solutions to resolve the Spotify error code 24 and plus an approach to back up Spotify music offline. So now nothing can keep you from enjoying the excellent-quality Spotify music on the go.
Just try out each solution one by one. If the problem persists, there is a high chance that there may be technical issues with Spotify. Waiting 10 to 15 mins can be a good option. More so, you can download Spotify music using AudFun Spotify Music Converter for offline streaming wherever you want. Most, importantly, it can avoid Spotify music loss when you attempt to fix errors on Spotify.