Are you tired of keeping pace with the fast-moving life and need some quality time? Time has changed and we don't have the privilege to spare our time and enjoy ourselves. But modern problems require modern solutions and Spotify has come up with every possibility to enjoy your time while working, traveling, or partying.
Online music streaming has become one of the most famous inventions of recent times. The days when people used to buy CDs or listen to radio stations have gone and they are replaced with free songs download. Spotify brings you the music of every genre.
In this article, we will explore Latin songs on Spotify in detail shortly. Spotify Latin playlists provide unlimited options of your choice to cater to all your choices and to elevate your mood. If you are confused about finding the best Latin playlist on Spotify, you have landed in the right place. Keep on reading to know how you can download Latin Spotify playlist free below.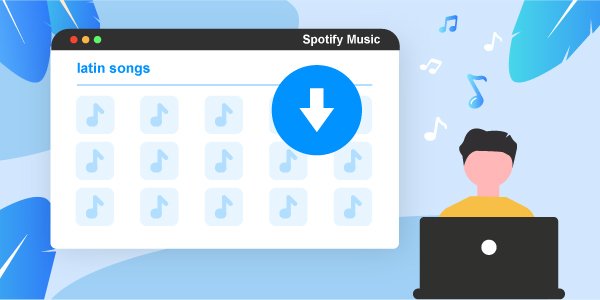 ---
Part 1. Top 10 Latin Spotify Playlist
Spotify offers you an unlimited range of music according to your own taste and mood. You can search the songs in the search bar but we have enlisted the top Latin albums Spotify to save your time. We have curated the best Latin playlist on Spotify according to their likes and ratings. Below is the list of the top 10 Latin Spotify playlists.
1. Viva Latino
It holds the top place on Spotify among the best Latin playlist on Spotify. The playlist has 130 songs and it has 11,513,725 likes. The playlist includes a cover by Nicki Nicole. Other songs are by Tiago PZK and Maria Becerra.
2. Amor Amor
It is also a very popular playlist among Latin music Spotify. This playlist has 130 songs and 1,907,730 likes. The playlist has songs of many singers but prominent are Manuel Turizo, CNCO, Maluma, Lasso, Pablo Alboran, etc.
3. Baila Reggaeton
This playlist with 10,368,863 likes and 50 songs is one of the best Latin playlists on Spotify. The playlist includes songs of various singers i.e. Dimelo flow, Dalex, Sech, Boza, Lunay, Rauw Alejandro, etc.
4. New Music Friday Latin
It is also a very famous Latin playlist Spotify. The playlist has 488,061 likes and 51 songs in it. It includes all the new songs by Latin artists. The cover is by Don Omer. Other singers include Sebastian Yatra, Mariah Angeliq, Farina, CNCO, etc.
5. Future Hits: Latin
It has 1,455,901 likes and 50 songs on the playlist. The playlist has top hit Latin songs in it. Cover by Dekko, this playlist has songs from Chavi Leons, Piso 21, Micro TDH, etc.
6. Latin Pop Today
It is among the best Spotify Latin playlists with 1,813,827 likes and 70 songs. This playlist has cover songs by Mau y Ricky whereas other singers include Micro TDH, Wish, Camilo, MYA, etc.
7. Urbano Rising
It stands as one of the top Latin songs Spotify among the top 10 with 460,180 likes and 55 songs. This playlist has all the songs from the rising Latin artists. The cover is by Jerry Di, iZaak. KAVVO, Boza, Lunay, Feid, DEKKO are some other singers whose songs are included in this playlist.
8. Ultimate Latin Indie
This playlist is also among the top 10 Spotify Latin charts with 132,526 likes and 100 songs. RAVO holds the cover song of this playlist, whereas The Marias, Bratty, Little Jesus, Maye, and Lunna are some of the singers that own the playlist.
9. Latino
Latino has comparatively fewer likings but has its fair share in top Latin music Spotify. It has 3,598 likes and 42 songs on the playlist. Nathy Peluso, Ambar Lucid, and Carin Leon sang the cover song. Carin Leon, Juanes, CNCO, Anitta, LUDMILLA, Twin Shadow has sung other songs on the playlist.
10. Radar US Latin
It is another top Latin album Spotify with 12,572 likes. It features Chavi Leons, Jayby, Las Villa, Nino Augustine, Combo Chimbita, etc. The playlist mostly includes new tracks of the Latin Artists.
---
Part 2. Download Latin Spotify Playlist for Free via AudFun Spotify Music Converter
Above we had listed the top 10 Latin playlist Spotify for you. But you can only listen to them online with a free Spotify account? What if you want to download Spotify Latin playlist and listen offline? Don't worry. In this part, we are going to discuss how to download Latin Spotify playlist for free. There are plenty of ways available but not all of them are effective in use.
One of the best ways is to use AudFun Spotify Music Converter. AudFun Spotify Converter is a highly efficient and professional music converter and downloader. AudFun allows you to download playlists, songs, podcasts, audiobooks, etc. from Spotify. Besides downloading the playlists, AudFun supports format conversion also. It can help download and convert Spotify music to MP3, FLAC, and other plain audio files.
Let's have a detailed look at how to use AudFun Spotify Music Converter to download Latin Spotify playlist free and convert them to MP3 for use on the go.
Step 1. First of all, you need to download the latest and right version of AudFun Music Converter on your PC or Mac.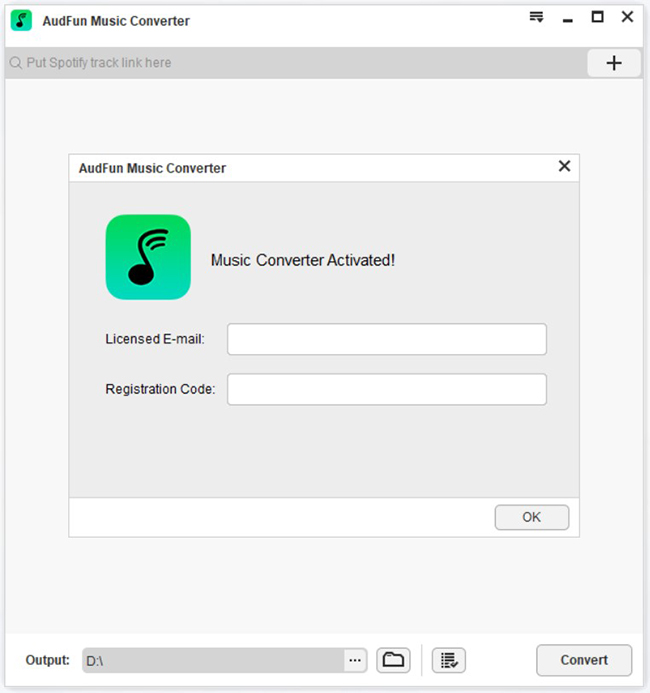 Step 2. Open the AudFun Spotify playlist downloader and converter on your PC or Mac. Drag and drop songs or playlists from Latin playlists from the Spotify app to the main interface of AudFun software.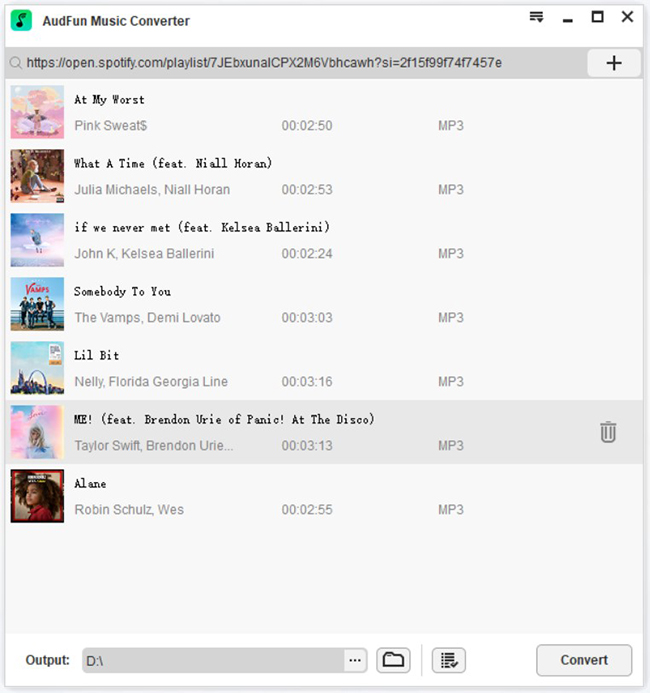 Step 3. You have the option to personalize the Spotify output format if you want to. You just have to launch the setting window by clicking the Menu icon > 'Preferences' > 'Convert' option.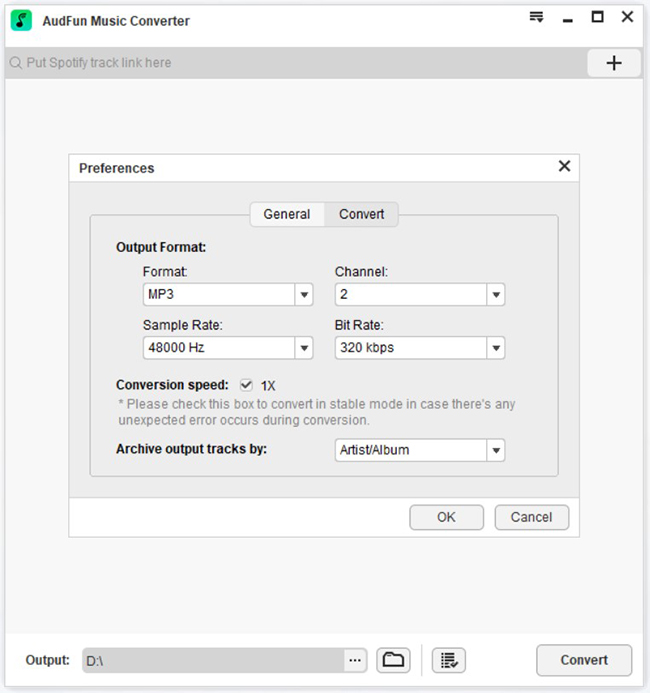 Step 4. After that, the next step is to click the big 'Convert' button, and all Latin Spotify playlists will be downloaded to your local computer at 5X speed.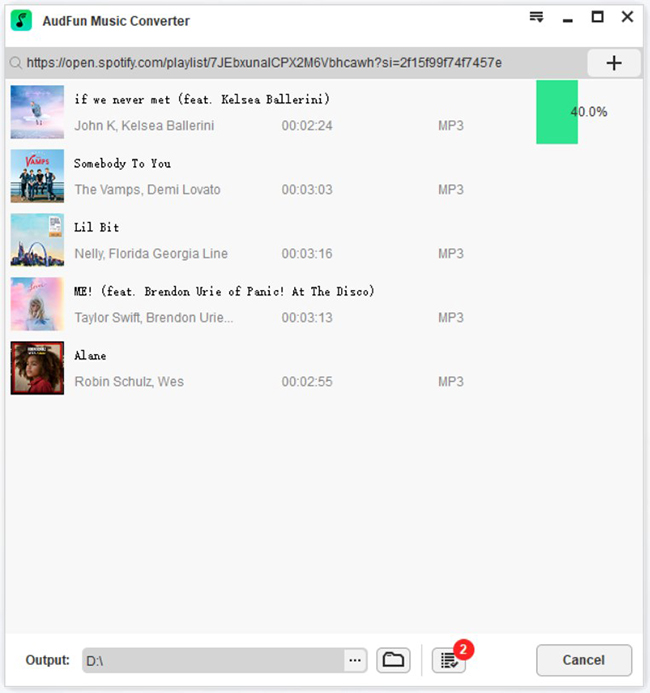 ---
Part 3. Download Latin Spotify Playlist Free by DRmare Audio Capture
Another way to download Latin Spotify playlist free is by DRmare Audio Capture. It is extremely versatile and downloads audios from all kinds of media sources. DRmare supports capturing music freely from the web, podcasts, and more. Besides that, DRmare is an efficient audio extractor. It can extract songs from Spotify, YouTube, Hulu, and more platforms.
To download Latin Spotify playlist free using DRmare Audio Capture, you need to follow the following steps.
Step 1. Install the DRmare Audio Capture on your PC or Mac and launch it. You will get its main screen. To download songs from Spotify, you just need to click the "+" and it will let you add the Spotify app in it.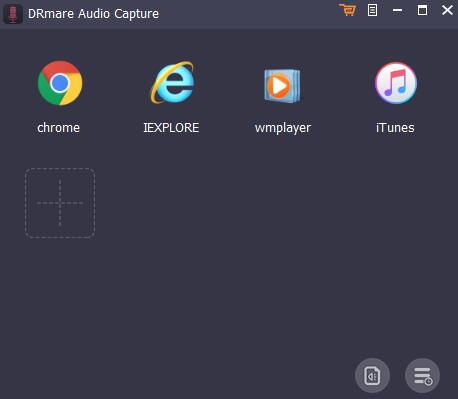 Step 2. The next step is to set output parameters for the Spotify Latin playlist. DRmare allows a variety of different output audio formats. Some of the audio formats it supports include MP3, M4B, and others. Just choose one from them as you like for your Spotify playlist Latin songs.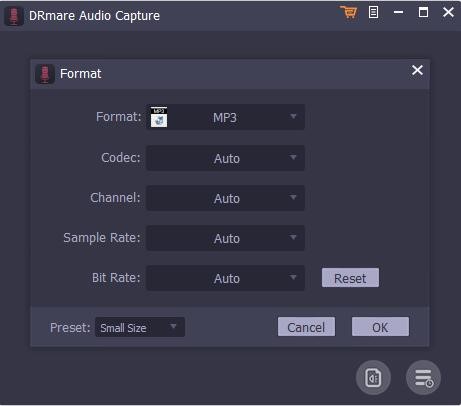 Step 3. After setting the output audio parameters, you can start to play and record Spotify Latin songs. Go to click the Spotify app icon on the main screen of DRmare, then find and play the Latin songs you want to download. Then the songs will be recorded automatically. What's more, DRmare software allows you to record multiple tracks at a time. All of the songs playing at one time will be downloaded in batch concurrently.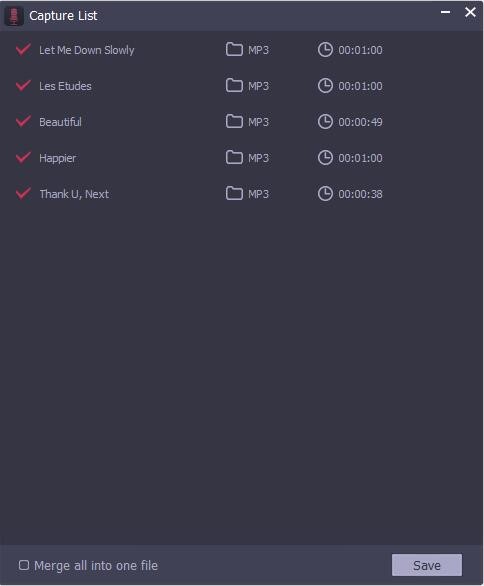 Step 4. If you want to trim and edit Latin songs on Spotify, you can do that as well. To edit the Spotify Latin playlist track, just click the editing icon. Then you can edit, trim, or cut the Latin music Spotify.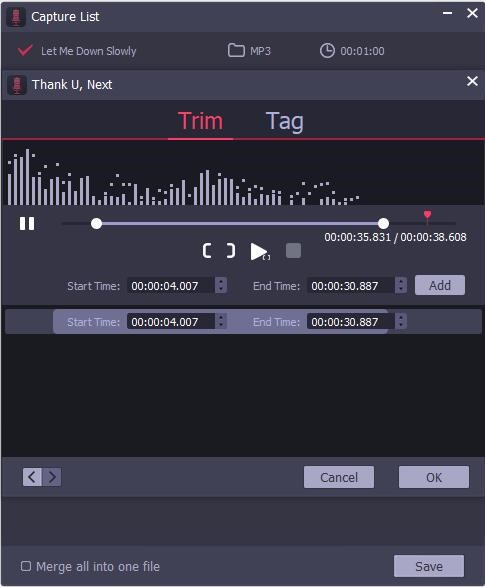 Step 5. The last step to download the Latin songs for free is to save and locate the recorded Latin track. Just click the save button and all the Latin songs will be saved on your computer. Then go to the converted history icon on DRmare which shows the number of Latin songs that are recorded and click on it. After then, you will get your local Latin Spotify playlist.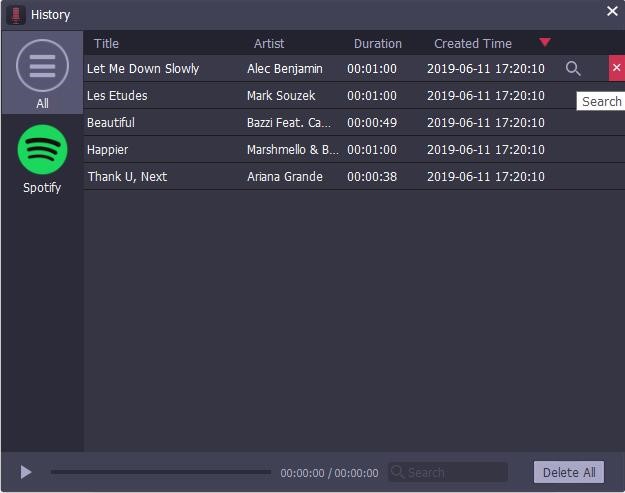 ---
Part 4. Conclusion
Spotify brings you all the possible ways to enjoy the best Latin songs and playlists. If you want to download the Latin Spotify playlist free and use it anytime, you can use the AudFun Spotify Music Converter to help you. Alternatively, you can also use the DRmare Audio Capture to record music from the Spotify Latin playlist and save it as local files for use.