Are you planning on playing Spotify music on Huawei P40/P50? There is a problem. Following the ban on Huawei products in the United States in 2019, many American companies such as Google cut links with the company.
For these reasons most of the latest Huawei devices including the latest phones such as Huawei P40 and P50 Pro do not support Google services. This means that you cannot download Android apps such as Spotify on your Huawei phone. It also means that you cannot play Spotify music on Huawei P40/P50 phone.
This realization can be frustrating considering the fact that Spotify is one of the most popular music streaming services in the world. With millions of users in the US and its allies, the ban of Huawei from the Android platform is stinging to many customers. But all is not lot. If all you want is find out how to get Spotify on Huawei P40/P50 Pro, then let's consider the options you have.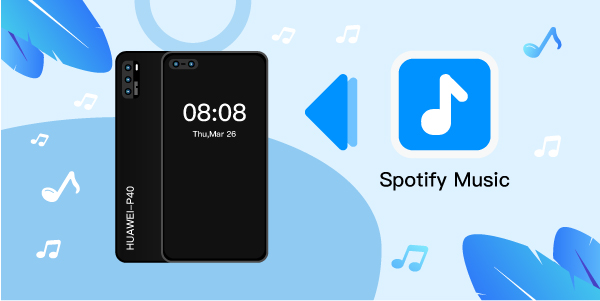 ---
Part 1. How to Get Spotify on Huawei P40/P50 – Tool You'll Need
If you have searched the Internet, then you know there are a number of platforms that claim to help Huawei users play Spotify songs on their latest Huawei phones. Most of those platforms do not work and just waste your time. The best way to play Spotify music on Huawei P40/P50 that millions of Huawei customers are using is to use the AudFun Spotify Music Converter.
The AudFun Spotify Music Converter is a powerful program designed to help you convert and download Spotify songs in your preferred format and play the songs on any device offline and anywhere in the world. As a converter, this tool supports nearly all popular music formats. The tool is easy to install and use and supports all major operating systems.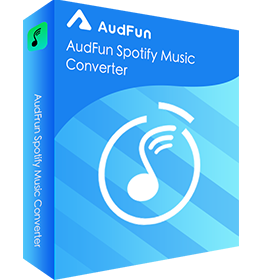 Key Features of AudFun Spotify Music Converter
Retains the high Spotify lossless audio quality
Removes protection from Spotify songs, making it easy to listen to offline with no limits
Retains the songs meta info and ID3 tags for easy managing of the songs you download
Enables to convert and download Spotify music at up to 5X speeds
Supports both Windows and Mac operating systems
How to Set Up AudFun Spotify Music Converter
Before you use AudFun Spotify Music Converter, you will need to install and set up the tool.
Step 1. Install AudFun Software
Visit the official AudFun software website and select the AudFun Spotify Converter product. Go to the page and then click the "Download" button. Wait until its download and then install it. Once the installation is done, launch the program.
Step 2. Activate the Program
If you want to test this program, then you can use the free trial version. But it will only download the first minute of every track. To activate all the features, select and purchase a plan. This is easy. Simply navigate the program interface and click "Buy", then follow the onscreen instructions to complete the process. Once purchased, then activate the program via the "Register" option. When done, AudFun is now ready for use.
---
Part 2. How to Convert and Play Spotify on Huawei P40/P50
Now that you have set up your AudFun Spotify Converter. It's now time to start converting your Spotify songs for easy playing on Huawei P40 and P50 phone. Please follow the detailed guide below and learn more.
Step 1 Upload all your favorite Spotify songs to AudFun for conversion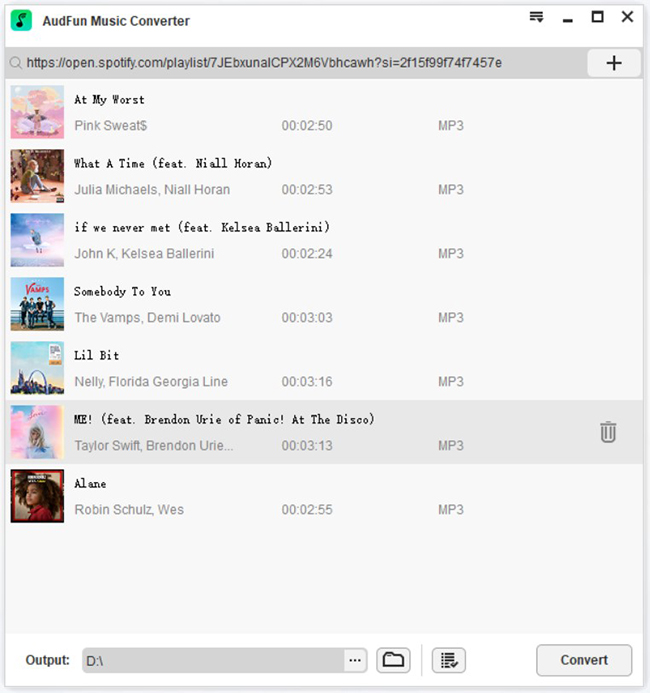 Go to the pop-up Spotify desktop app and sign in to your account. Now go to the library and find either the song, the album or the playlist you would like to download. Click on it and then select "Share", then "Copy Spotify Link".
Now come to your AudFun program and paste the URL you just copied on the interface, then click the "+" button. This will load your items. Alternatively, just drag and drop the songs or playlists you want to convert from your Spotify library to AudFun's interface.
Step 2 Customize output format for Spotify music on P40/P50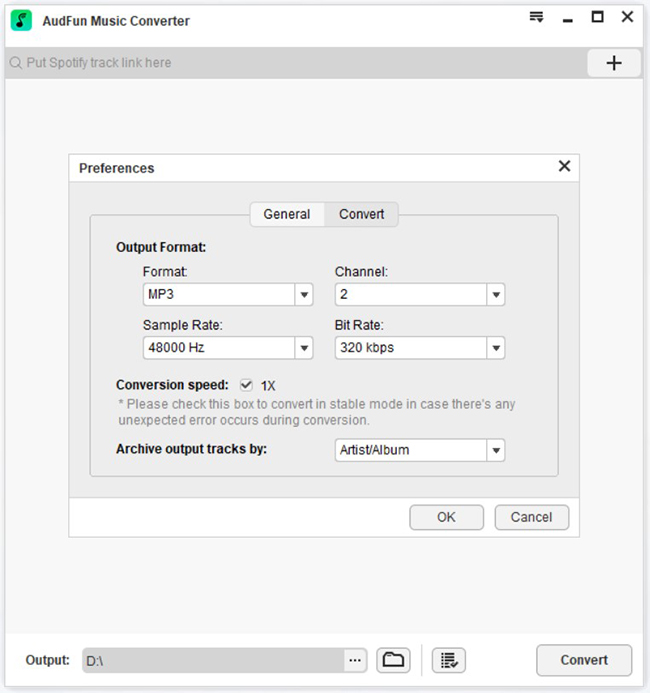 Once you have selected all the files you want to convert and download, go to the menu bar of your AudFun interface and click "Preferences", then "Convert". This will open the settings window. For songs to play on Huawei P40 or P50, select MP3 as your preferred audio format. Then customize the other parameters such as the bit rate to suit your desired sound. Once done, click "OK".
Step 3 Convert and download Spotify music for P40/P50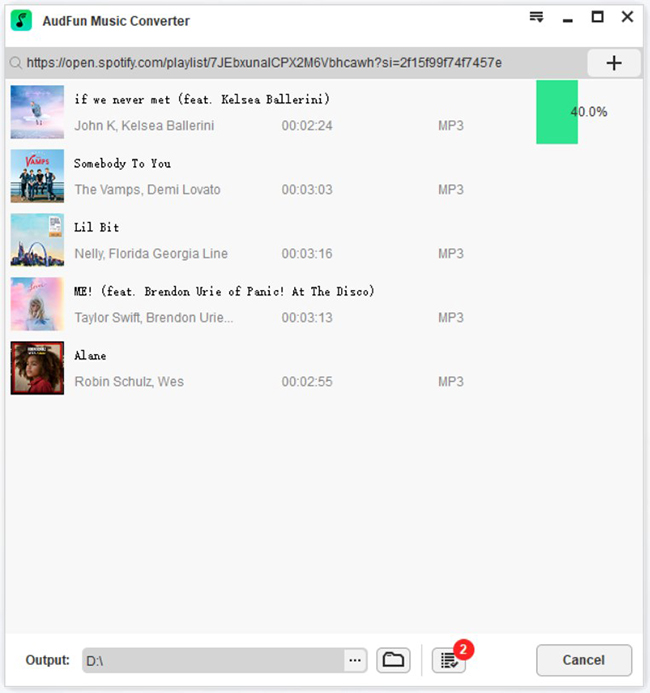 Simply click the "Convert" button and the songs you had selected will be converted to MP3 to remove DRM from Spotify. Wait until the conversion is done, then locate the converted files on your device.
Step 4 Transfer your converted Spotify songs to Huawei P40/P50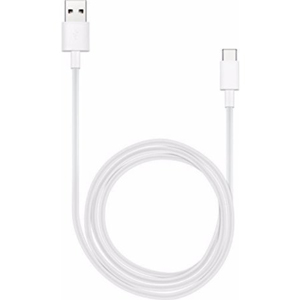 Now that you have converted and downloaded all your best Spotify songs. Then simply connect your Huawei P40 or P50 to your computer using a USB cable. Copy the songs and paste them into your phone's internal memory. Now you can remove the phone connection and play Spotify music on Huawei P40/P50 just like you would play files on the phone's internal memory.
---
Tips: How to Show Spotify on Lock Screen Huawei P40/P50
While listening to music, you can open the screen widget on Huawei P40/P50. It will show the album art and covers and more on the lock screen. Here let's see how to get Spotify on lock screen Huawei P40/P50.
Step 1. Power on your Huawei P40/P50. Then go to the 'Settings' app on your mobile phone.
Step 2. Find and go to the 'Badge app icons' from the menu list.
Step 3. Go head to enable the 'Huawei Music app'. Then it will show the playback controls on your phone's lock screen.
Step 4. Hit on the 'Settings' > 'Apps & notifications'. Then choose 'Huawei Music' > 'Notifications' > 'Playback'. Next, you will allow the notifications and choose 'display' option.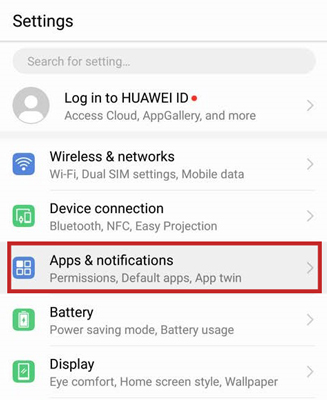 ---
Part 4. Conclusion
Spotify is the world's most popular music streaming service. With more than 350 million subscribers and more than 70 million songs, nothing beats this platform. However, its app is designed for iOS, Windows, macOS and Android operating systems. With the ban of Huawei from Android in 2019, it is not easy to directly play all your favorite Spotify songs on the latest Huawei devices such as the Huawei P40 and P50 phones.
The easiest way to get Spotify to play on these new Huawei devices that no longer used Android is to use the AudFun Spotify Music Converter, one Spotify playlist downloader. This is a powerful tool designed to make it easy for you to convert and download all your Spotify songs, audiobooks, podcasts and radio programs for easy playing offline on any device including the Huawei P40 and P50 phones.
Once you download your Spotify songs, you will need to transfer them to your Huawei phones manually using a USB cable. Once this is done, you can listen to your songs at any moment on your Huawei phone without having to worry about your Spotify subscription ever again.