Sharing the screen while conducting a Zoom meeting is common, and millions of people opt for this way. Doing so helps you show all the Zoom meeting participants what's happening. Apart from sharing the screen, you can also play the background music to attract the audience's attention, preventing them from getting bored. However, what if you intend to play Spotify on Zoom? Can you play Spotify on Zoom?
Even though the Spotify app and Zoom aren't compatible with each other, you still are possible to stream songs from Spotify on Zoom directly. We will show you how to get Spotify playing in the background on Zoom meetings and offer another way for you to listen to Spotify offline effortlessly.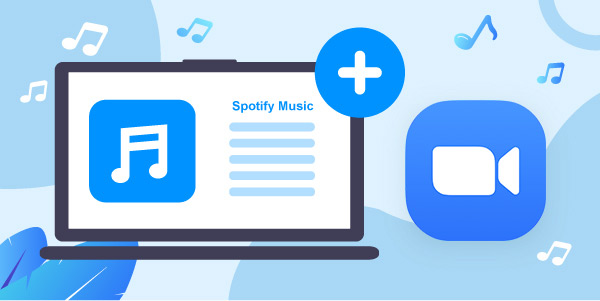 ---
Part 1. How to Play Spotify Songs to Zoom Directly
The audio sharing on Zoom can easily let you stream music from Spotify on Zoom, as all you need to do is follow the simple guide to get your job done.
Step 1: Launch the Zoom meeting and click the "Share Screen" option. In the window that shows up, navigate to the "Advanced" tab.


Step 2: Next, select the "Computer Sound Only" option. Then, click "Share" to confirm the Spotify sharing on your computer.
You've also got the luxury to listen to audio from various sources by checking the share computer sound feature in your window you'd like. This way, you can play Spotify on Zoom without any issues.
---
Part 2. Play Spotify on Zoom Offline – AudFun Spotify Music Converter
After knowing that you can share Spotify to Zoom, you can enjoy Spotify music online with ease. However, if you're a Spotify Premium user, ads will pop up during the process. So what you can do? Here's the best way for you to use Spotify with ads has to be downloading Spotify songs offline. Offline playing can run smoothly without any trouble. And the best tool to do it is AudFun Spotify Music Converter.
The AudFun Spotify Music Converter downloads Spotify songs without premium. It offers various audio formats, such as MP3, FLAC, M4A, WAV, etc. Apart from offering an effortless user interface to make it simple for newcomers, the AudFun converter will also ensure that the Spotify music files retain sound quality and metadata. It means you can play Spotify on Zoom in lossless quality without even putting in hard yards, as this excellent makes everything effortless and effective for you.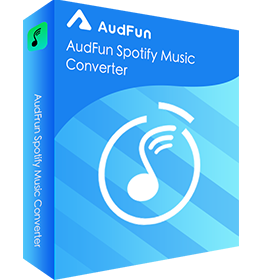 Key Features of AudFun Spotify Music Converter
Comes up with a user-friendly interface for beginners
Retains the metadata information and sound quality for Spotify
Enables you to download multiple Spotify songs simultaneously at 5X speed
Supports the multiple audio formats for Spotify like MP3, WAV
Step 1 Install AudFun Spotify Music Converter and import music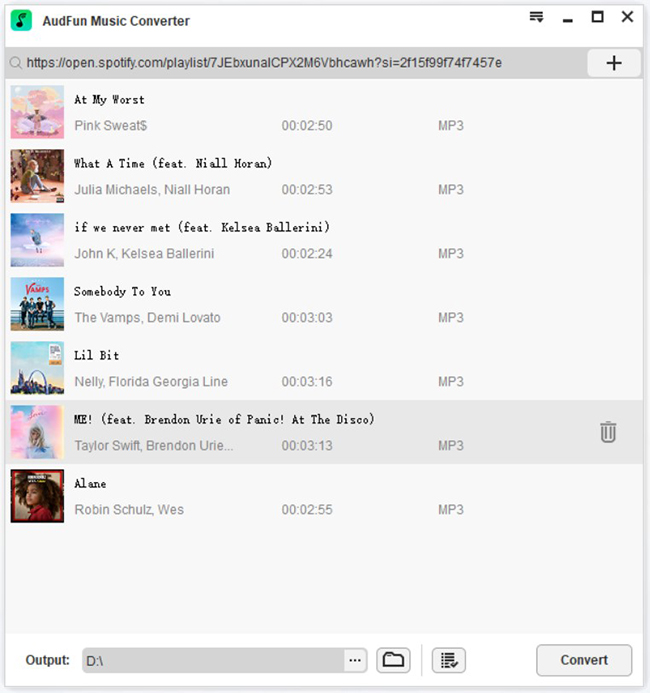 First, you'll need to navigate to the official website of AudFun Spotify Music Converter and install its latest software version. Next, start the program to begin the proceedings.
After visiting Spotify once the app appears, you must copy the URL of Spotify songs you'd like to play after selecting the "Share" option. After copying the link of the preferred Spotify songs, you'll need to paste the link to the main interface of the AudFun converter. Then press the "+" button to load the music.
Step 2 Change Spotify music format for Zoom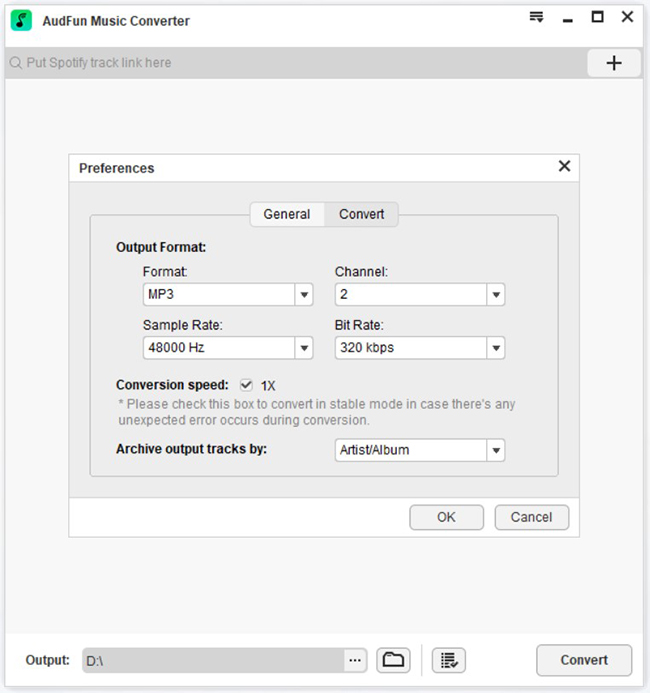 Now, from the menu, choose Preferences and click the Convert section in the new window, from which you'll need to select the audio format you'd like to turn the Spotify audio into. Apart from selecting the aspired audio format, you can adjust other parameters, including sample rate, bit rate, etc.
Step 3 Download Spotify tracks offline without premium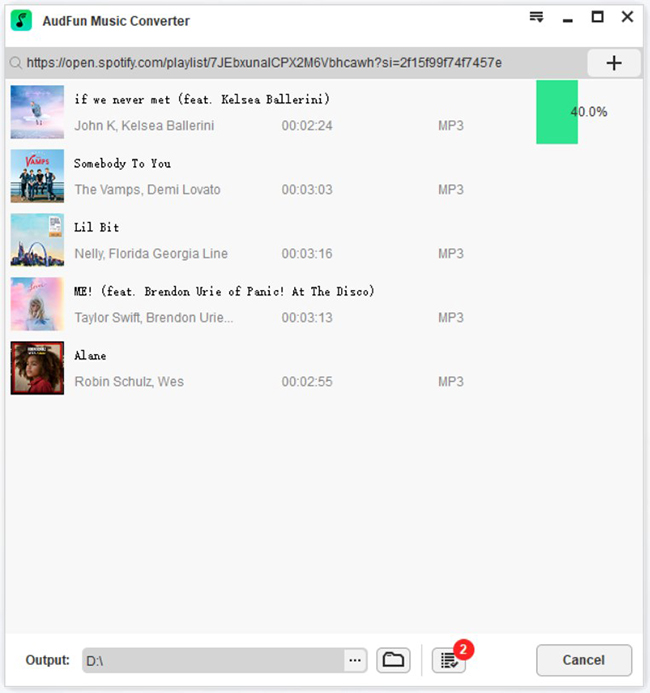 Once you're done putting everything in order, you'll need to tap on the Convert icon to initiate downloading Spotify music to computer with your selected audio format. The process will only take a few moments. Afterward, you can access the downloaded music files on your local drive. Voila! You now know how to play Spotify on Zoom calls or meetings without ad interruption.
---
Part 3. Conclusion
Knowing how to play Spotify on Zoom becomes effortless courtesy of this remarkably insightful guide. This post reveals the detail about enjoying Spotify music on Zoom in the background online and offline. Besides, AudFun Spotify Music Converter is the most recommended tool, enabling you to download Spotify music in lossless quality.
Thus, whenever you intend to play Spotify on Zoom, and you want to share Spotify songs in lossless quality, you shouldn't waste any time before taking the services of AudFun Spotify Music Converter.