Roon has its fair share of followers who are wowed by its features and are further inclined towards its use. The platform is unlike most music platforms as it does not contain any music. Instead, it gives access to supported music platforms such as Tidal, internet radios, and the personal digital music files on the device to provide an organized music list for its users.
In terms of the compatible music streaming platforms on Roon, there is a little challenge for Roon users as only a few music streaming platforms are compatible with Roon. For example, the Roon Spotify connection is not currently available. Therefore, users of Roon won't be able to listen to quality music that makes Spotify popular. This article introduces the connection between Roon and Spotify and how to play Spotify on Roon.
---
Part 1. Know More about Roon
For the uninitiated, Roon is not really the music platform they hope for. Only a few people can cope with subscribing to a platform while still subscribing to other music platforms. Yet, those familiar with what Roon can do know of its unique ability. Below are the answers to a few questions you have about Roon.
What Is Roon?
Roon is a music management software that brings music from different streaming services and outlets to a single point. It acts like a one-stop shop where you can access, control, and play your music files. And it is made up of several important parts such as the Roon Core, the Roon app, and the audio devices. In nonprofessional terms, Roon acts like a police officer controlling traffic as it tells your music what and where to act.
Roon is a music streaming service, albeit unlike others, as it does not have music files of its own. Instead, it offers access to music files on other music streaming services such as Tidal, music from internet radio, and personal music files. You can only have access to music streaming services and internet radio services that you subscribe to.
Does Spotify Work on Roon?
No, Spotify does not work on Roon. Currently, there is no Roon Spotify connection as Spotify has not been integrated and will probably not be integrated with Roon. The reason for this is the desire of Spotify to have full control over its user data and other interests.
While Spotify Connect allows it to have access to other platforms and devices, Roon is not on its supported list. However, there is a way to add Spotify to Roon, which we will explain later.
---
Part 2. How to Make Roon Spotify to Work – Best Tool
Even though there is no Spotify and Roon connection, it is still possible to utilize the compatibility of Roon with personal music files. Another issue that needs sorting out would be the assurance of retainment of the quality of Spotify after downloading and conversion. These issues are solved with the use of AudFun Spotify Music Converter.
AudFun Spotify Music Converter is a software that can remove DRM from Spotify music, download it, convert it to several formats such as MP3, FLAC, M4A, WAV, AAC, and M4B with all ID3 tags intact before exporting to your computer. Here are some of the amazing features of the AudFun Spotify Music Converter.
With it, you can batch download Spotify music files at up to 5X fast conversion speed. You can download and use this program on both Mac and Windows OS. And the app is also updated regularly to further remove bugs and provide a better experience for its users. It has a simple user interface that doesn't require any technical knowledge before use. With AudFun Spotify Music Converter, you have access to lossless quality music from Spotify, and you can play them on all devices and platforms with ease.
---
Part 3. How to Convert Spotify Music for Roon
To play Spotify with Roon, you need to use the AudFun software to download and convert Spotify music to local files. Here you need to download and install the application on your Mac or Windows computer and follow the step-by-step guide below.
Step 1 Import playlist from Spotify to AudFun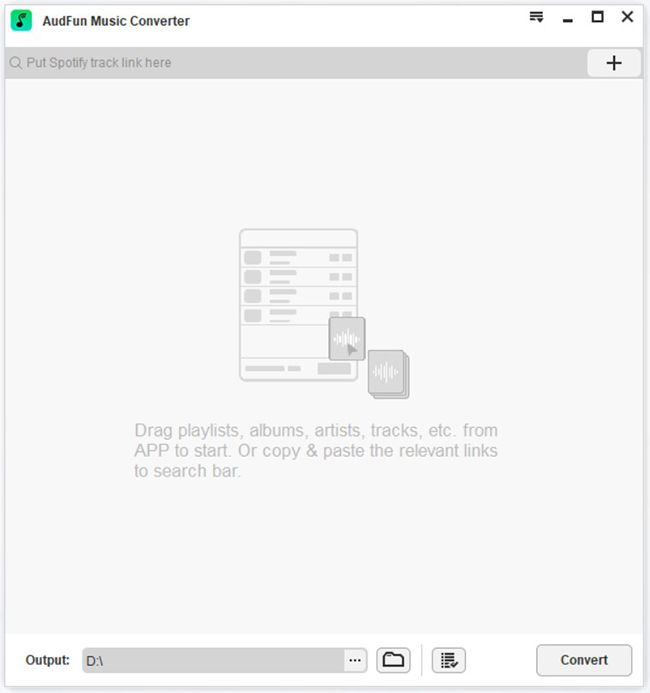 Launch the AudFun Spotify Music Converter program on your computer and find the song you want to download and convert in the opened Spotify app. You can find the songs you want by copying the links from Spotify. Then paste the link of the song you want to download on the search bar on AudFun and click on the "+" sign to get the Spotify songs in AudFun.
Step 2 Customize audio format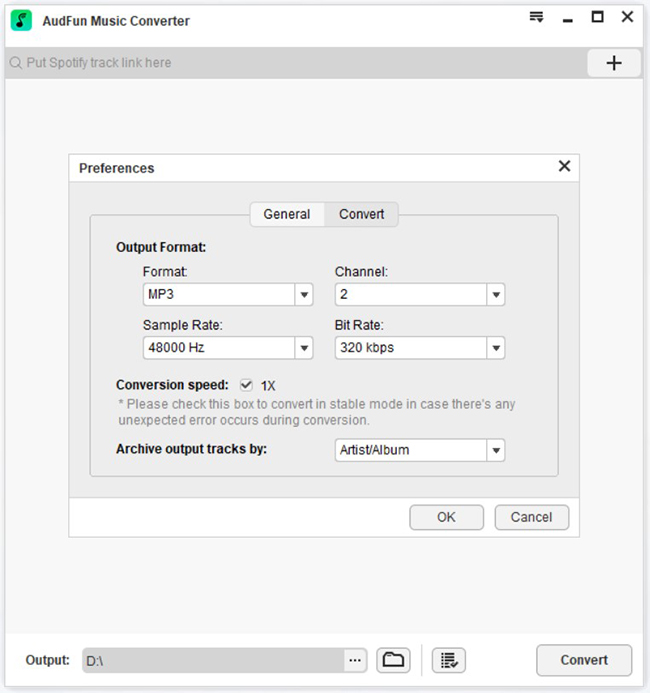 On the main screen of AudFun, navigate to the Menu > Preference > Convert option. Here, you can select your desired output preferences for Spotify songs, such as the output format, bit rate, and more. You can go on to convert Spotify to WAV, MP3 and so on as you want. Once chosen, then click on the "OK" to finish.
Step 3 Download and convert Spotify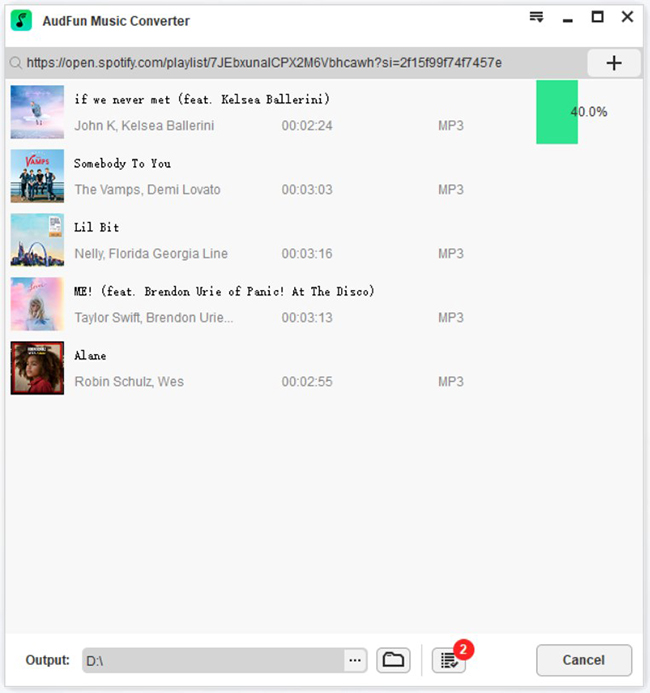 Here, you can click on "Convert" to kickstart the conversion and downloading process. Consequently, all the Spotify music files will be converted and saved to the target folder on your computer.
---
Part 4. How to Play Spotify on Roon
After getting the Spotify music file using AudFun, you can go ahead to add Spotify to Roon to play them. There are two ways for you to make it. Just check them below.
Method 1: Transfer Spotify Playlists to Roon via Drag & Drop Option
This is the easiest way to transfer Spotify playlists to Roon on the computer. Follow the steps below.
Step 1. Launch Roon on your computer.
Step 2. Open the folder where you saved the converted Spotify music files.
Step 3. Highlight the Spotify music files and drag & drop them to Roon.
Step 4. Play the selected Spotify playlists on your Roon-supported device.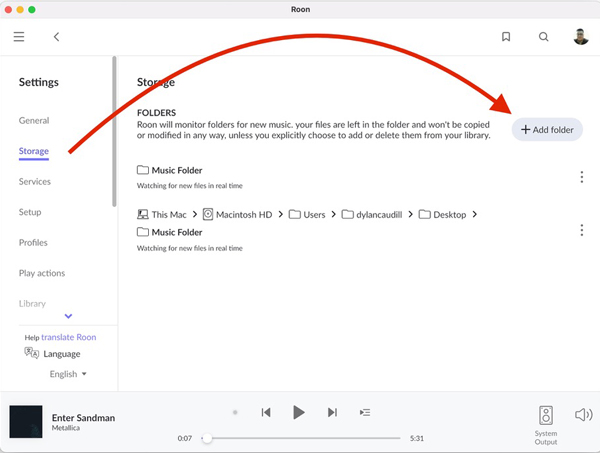 Method 2: Add Spotify to Roon via iTunes
This is another way for you to connect Spotify with Roon. Follow the steps below to get Roon Spotify to work via iTunes.
Step 1. Open the Roon on your computer.
Step 2. Set up the iTunes app also.
Step 3. Create a new playlist in iTunes to store the converted Spotify playlists.
Step 4. Choose and add the local Spotify songs into iTunes library.
Step 5. Open the Spotify audio tracks and sync them from your iTunes library to Roon.
Step 6. Select the song and start to play Spotify on Roon.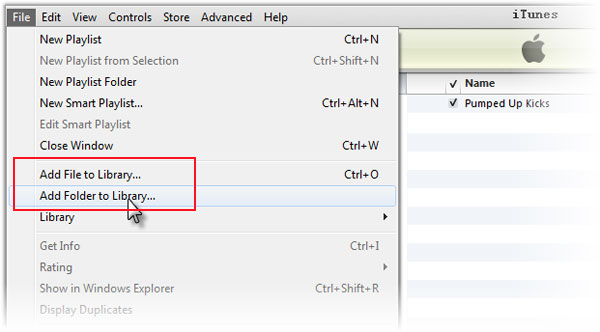 ---
Part 5. Conclusion
Though there is no Roon Spotify integration, Roon supports adding music from other music streaming sites. This article introduces the best Spotify playlist downloader, AudFun Music Converter, for you and guides you on how to use it to convert Spotify music and add the converted music files to Roon for listening without any effort.